I AM
THE PATRON SAINT OF DISCO
---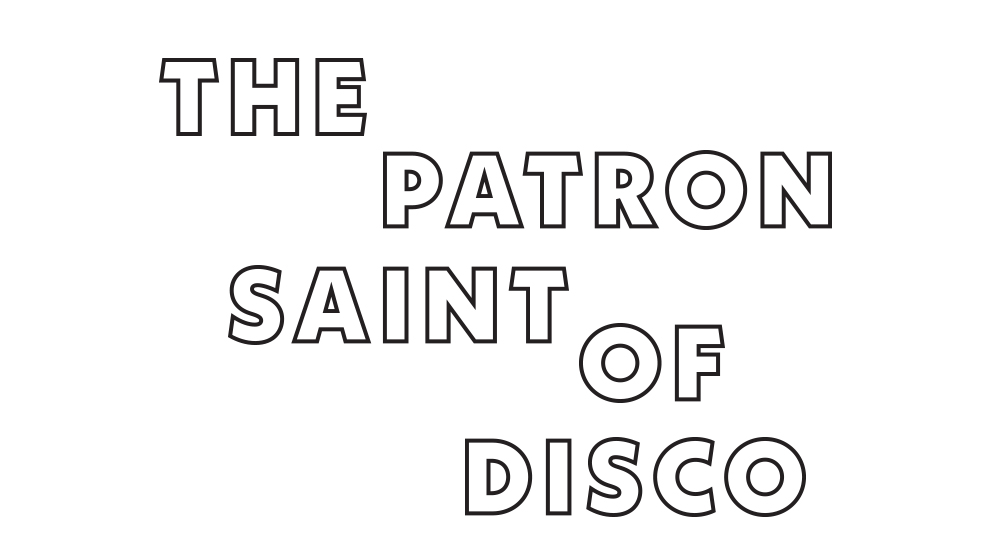 She is the star and they gravitate toward her. She's the reason they're all here, to catch even just a glimpse of how bright she shines.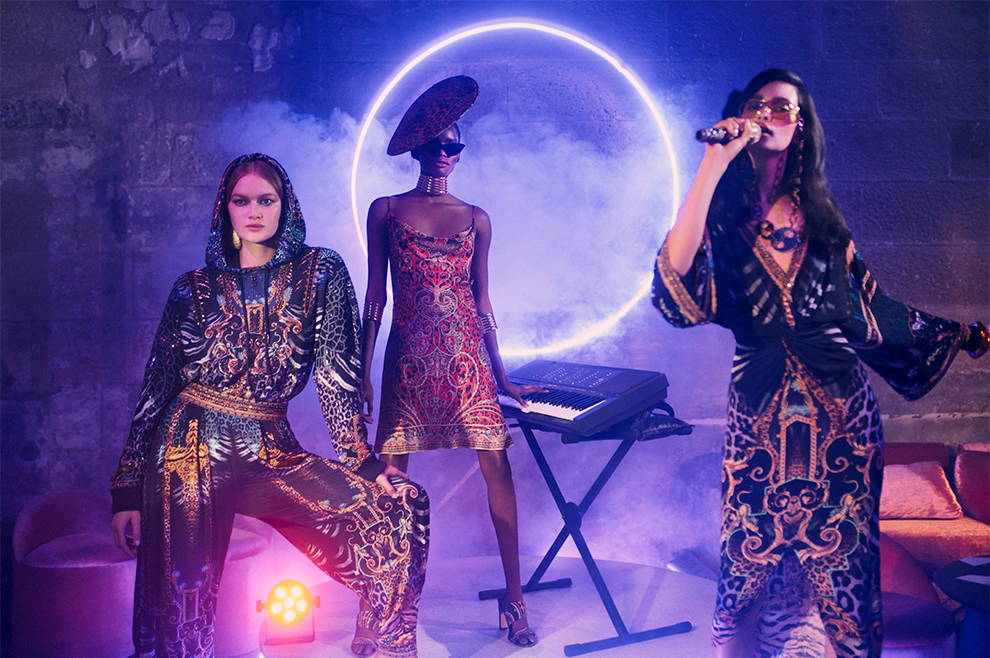 She takes the microphone from the DJ and lets out a scream. The crowd roars, thankful to be in her presence. She throws her hands in the air, they do the same. She starts clapping, they echo her beat.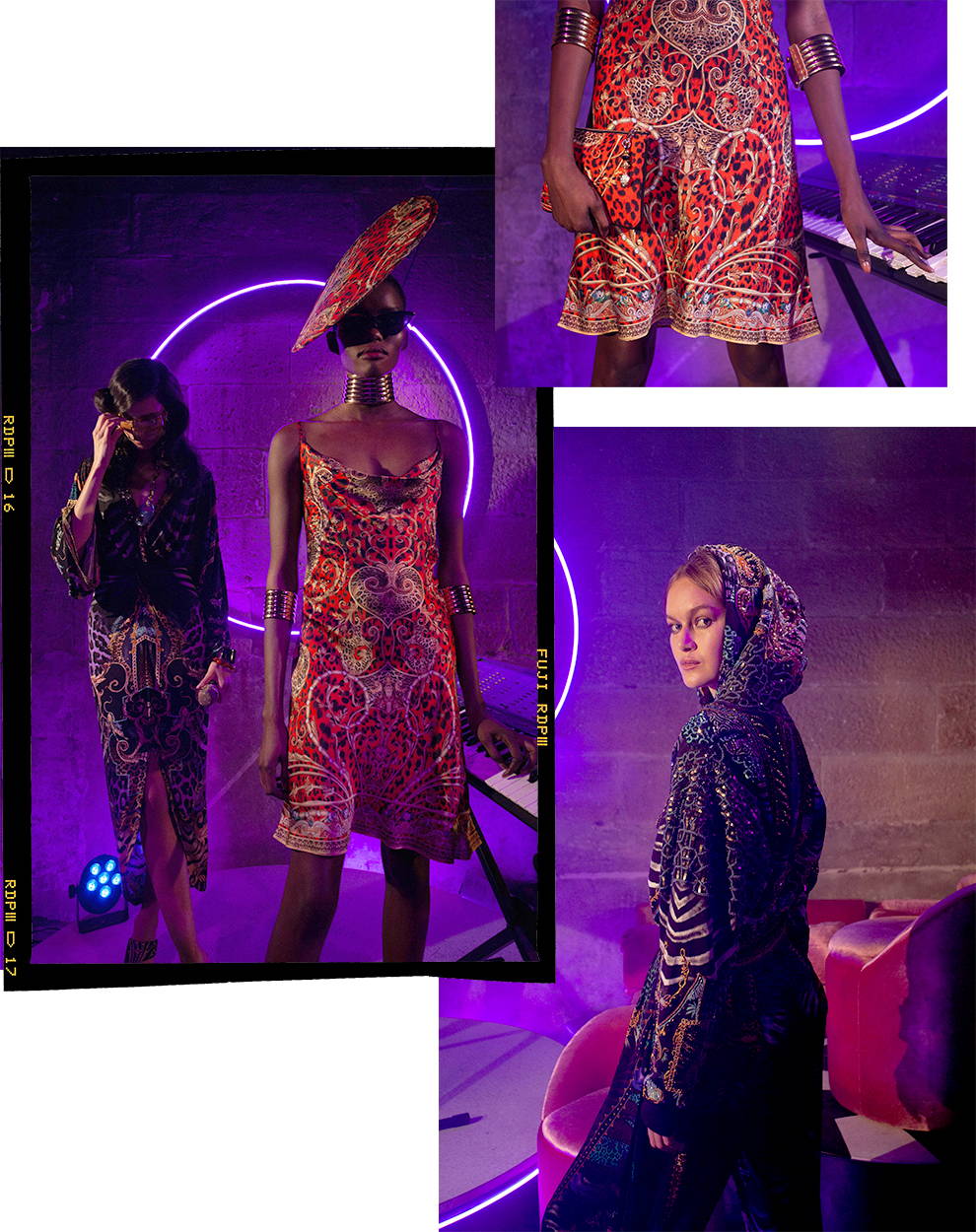 She wonders if they'll do anything she says, but she knows that answer already.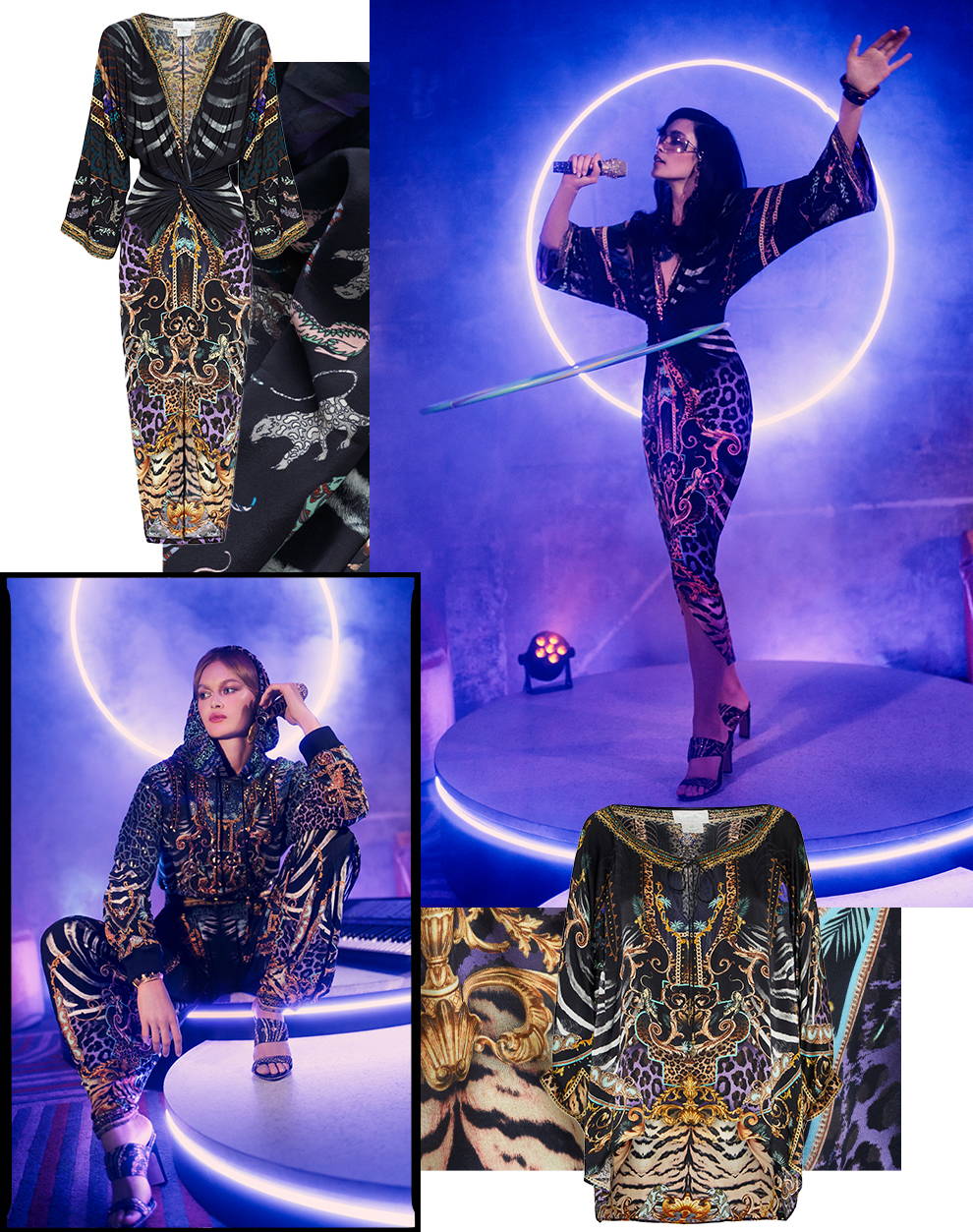 Hypnotic hues of leopard and refined gold lines echo this 80's icon. Through vibrant pops of purple and green we see the disco lights shining bright. Opulence for a new era, its a print fit for a star.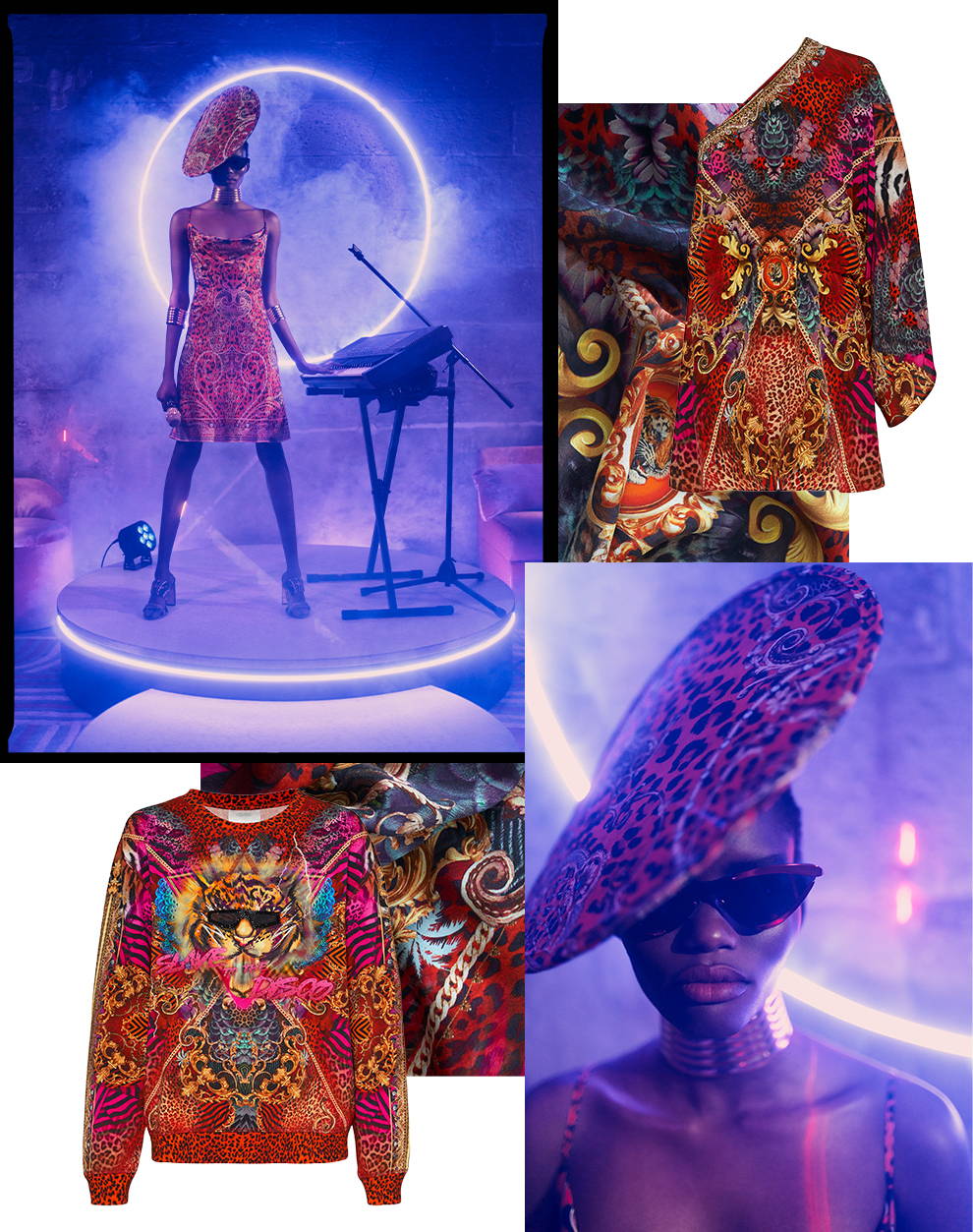 Mused by Grace Jones most famous tune, this print heroes red and eccentric animal print. Sleek lines with pops of colours link back to 80's rhythm when nothing came between you and the beat.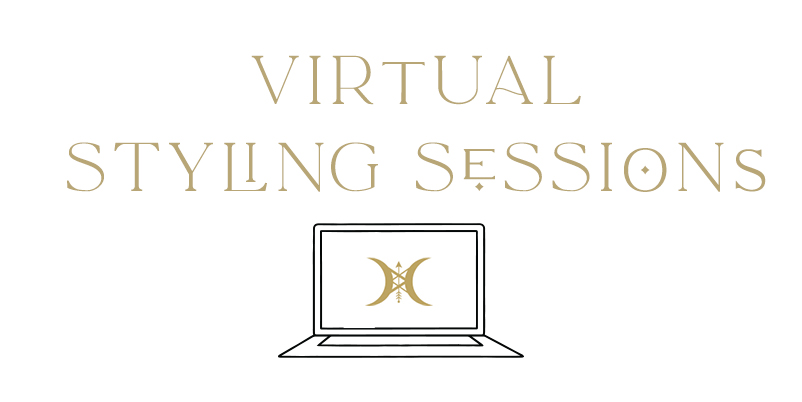 An insider look at our latest collection for those who can't make it into a Boutique. Join Angels Sammy and Sarah as they style out our favourite looks from the new season.