THE FIRST LOOK:
SCENE FOUR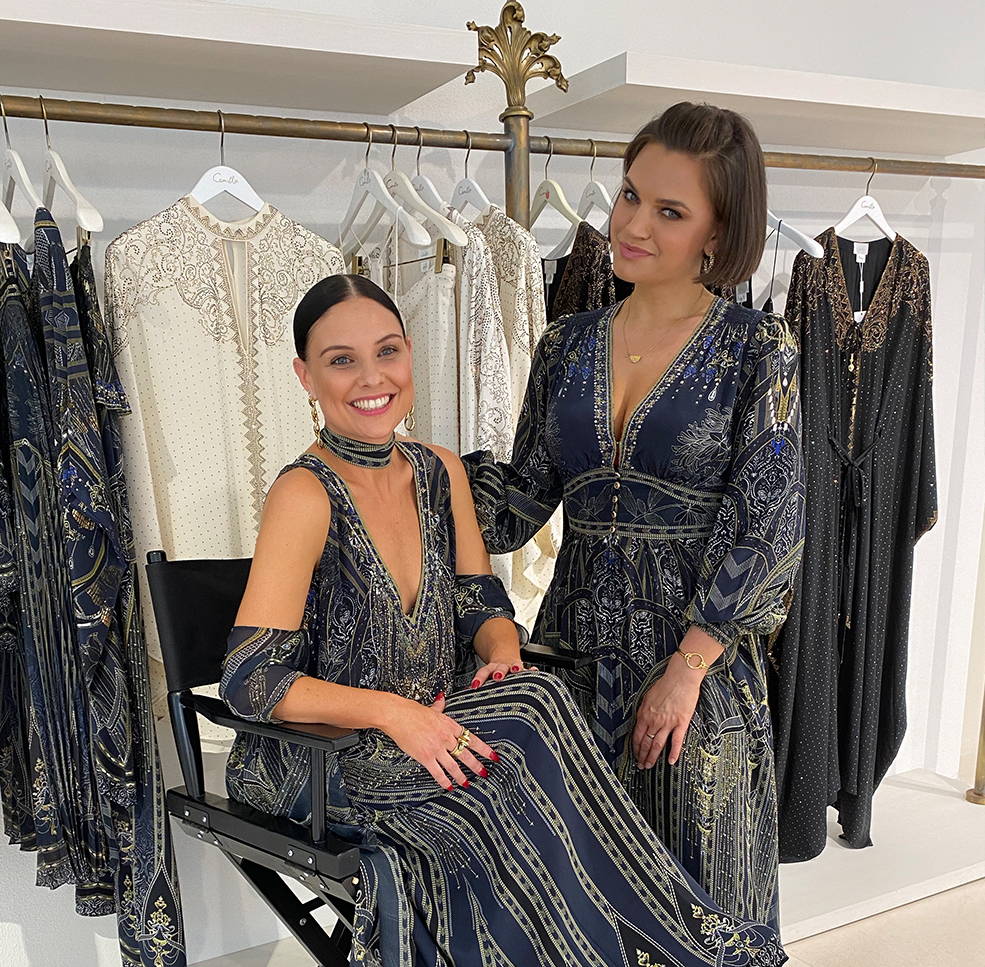 ---

A greeting is nothing without a flute of champagne. The divine decadence of the party roars as you enter. Paying homage to Art Deco motifs CAMILLA's Great Gatsby inspired drop has arrived to transcend you into the 20s.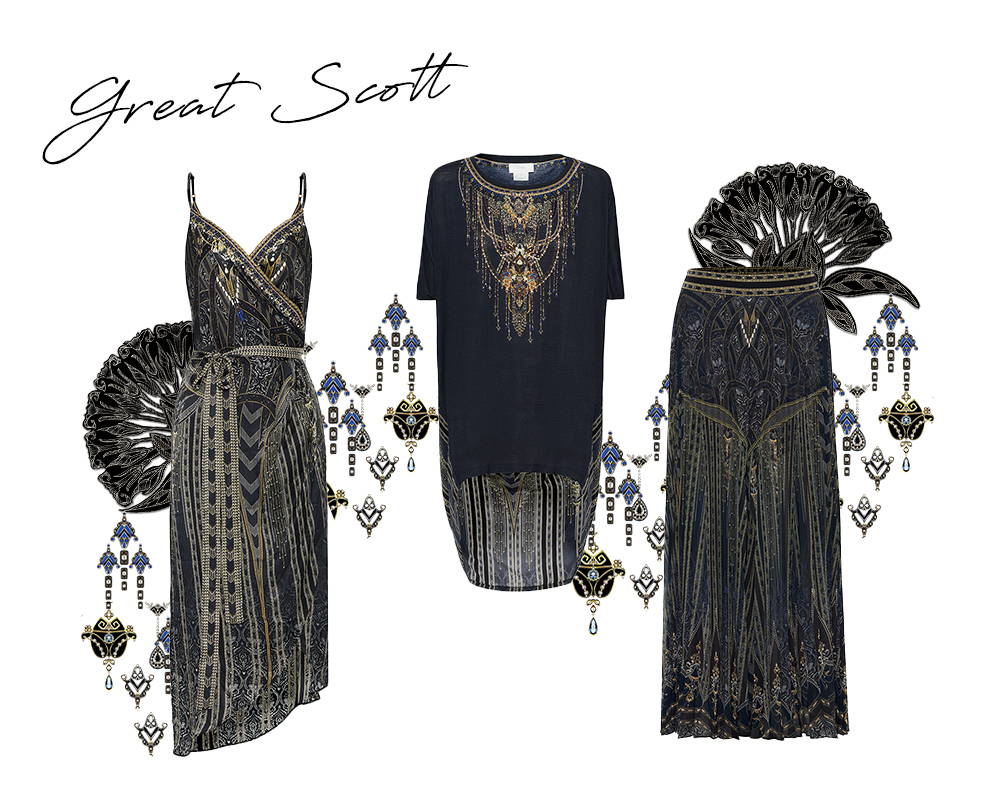 Nothing short of extravagance, floating through a roaring 20s party surrounded by the socialites you've only read about in the newspaper. The 20s oozes classic beauty. Our asymmetrical wrap midi dress creates beautiful movement with your body, perfect for formal events. A cult classic kaftan to indulge in the Great Gatsby motifs daily and an Art Deco chic maxi skirt that can be paired with a singlet or vintage t-shirt.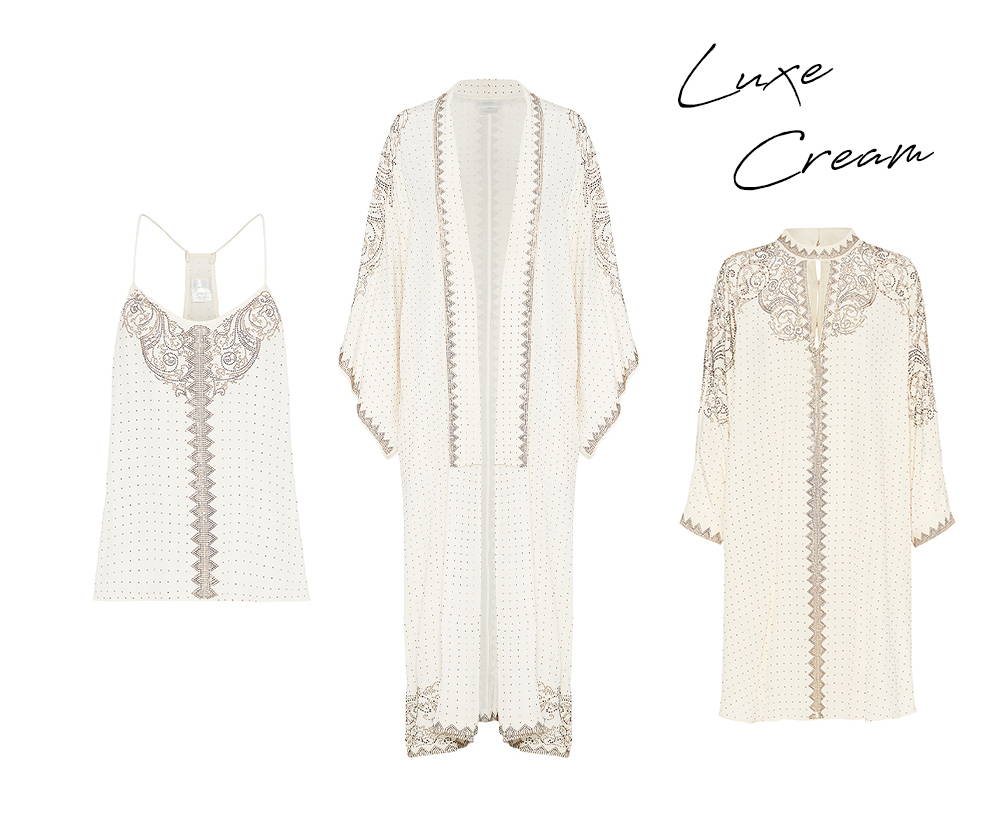 Art Deco inspired classics. Luxe Cream brings the essential pieces of your dreams to life. With the ability to layer or wear on their own these pieces are simply timeless. The singlet paired with jeans for a stunning glass of Rosè by the pool. Divine flared cover up that transcends you as if you're preparing for the New Year's Eve party Gatsby personally invited you to. The high neck long sleeved dress with open chest detailing that will move with you all night.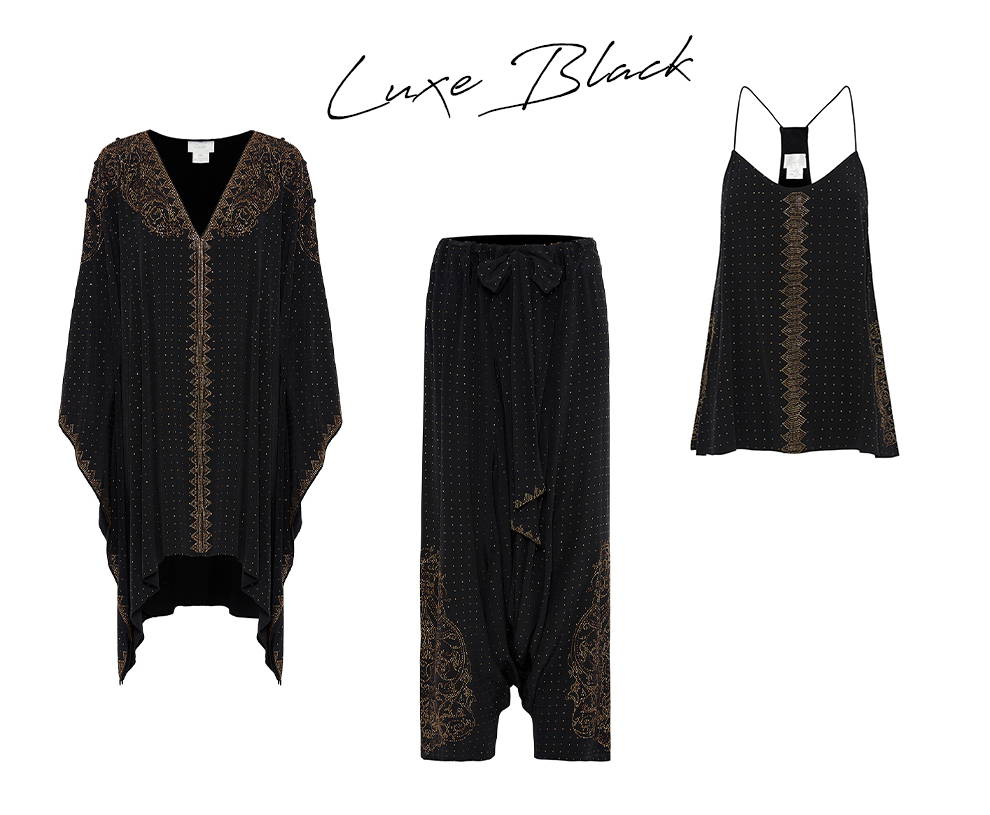 Wardrobe essentials with a roaring 20s twist. CAMILLA's Luxe Black will elevate your classic staples. A gold embellished kimono will be your new favourite transitional day to night piece. Pair the oversized haram styles pants with the singlet and some platformed heels you will be dancing far into the early hours of the morning.