MOTHER
Discover The Inspiration Behind Our AW19 Collection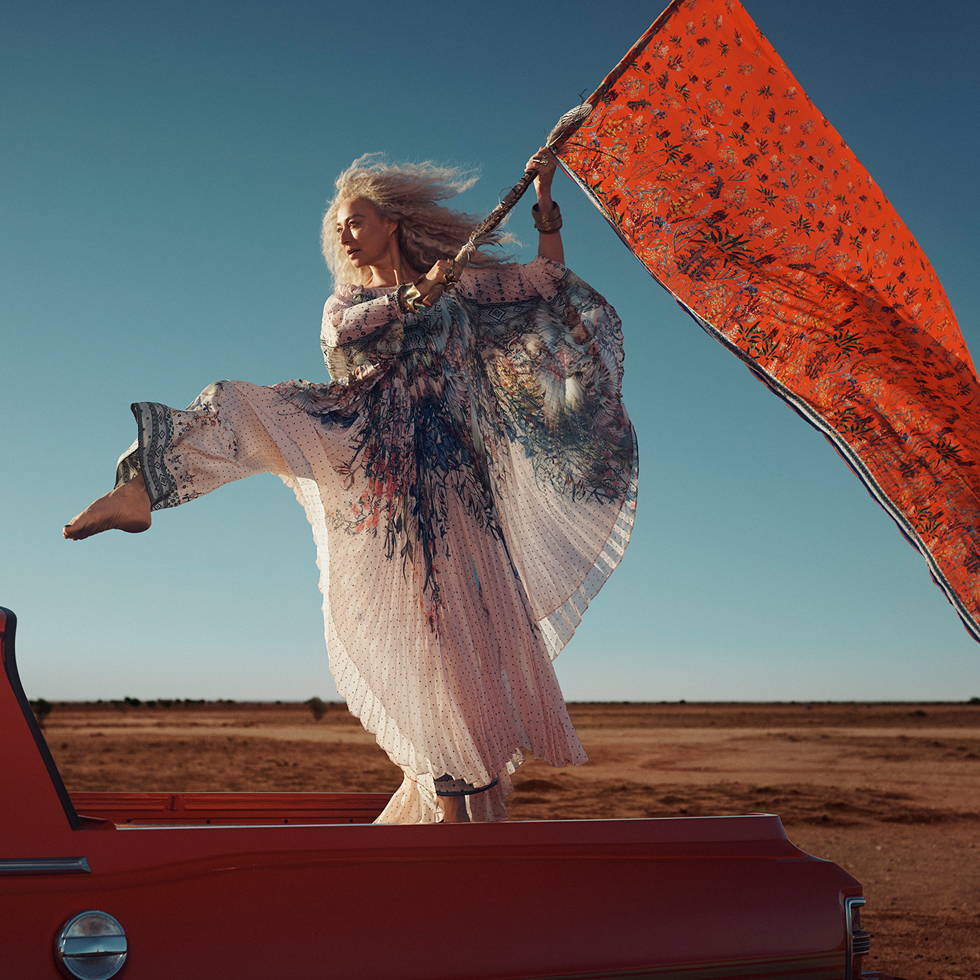 ---
There's a promise of change, transition and moments 
of epiphany in the 2019 Campaign, MOTHER.
Drawing inspiration from the arid Australian outback, MOTHER is a colour-rich mix of eccentric personalities, dreams, and extravagant imagination. The collection shares a poetic dialogue of Australia's diverse Mother nature, the unique Australian  people, flora, fauna, and everything in between.
"We became students in our own backyard with the land and its heroes our teachers."
MOTHER tell the tales of Camilla's vivid imagination.
Memories from her childhood and post cards from long summers spent playing in the sun. With wild flowers blooming, architectural elements, and distinctive Australian bush flora. Vibrant palettes harking back to 1980s aesthetic, while aged tile work and geometrical shapes take cues from iconic 1970s fibro beach shacks.
Each element comprises a corner of Australia's beautifully obscure and diverse wildlife, and plays a homage to the creations that have been thoughtfully built around them.
It's a celebration of Camilla's motherland, the place she calls home.