Van Robot
Introducing Fine Jewellery line by Tatiana Van Lancker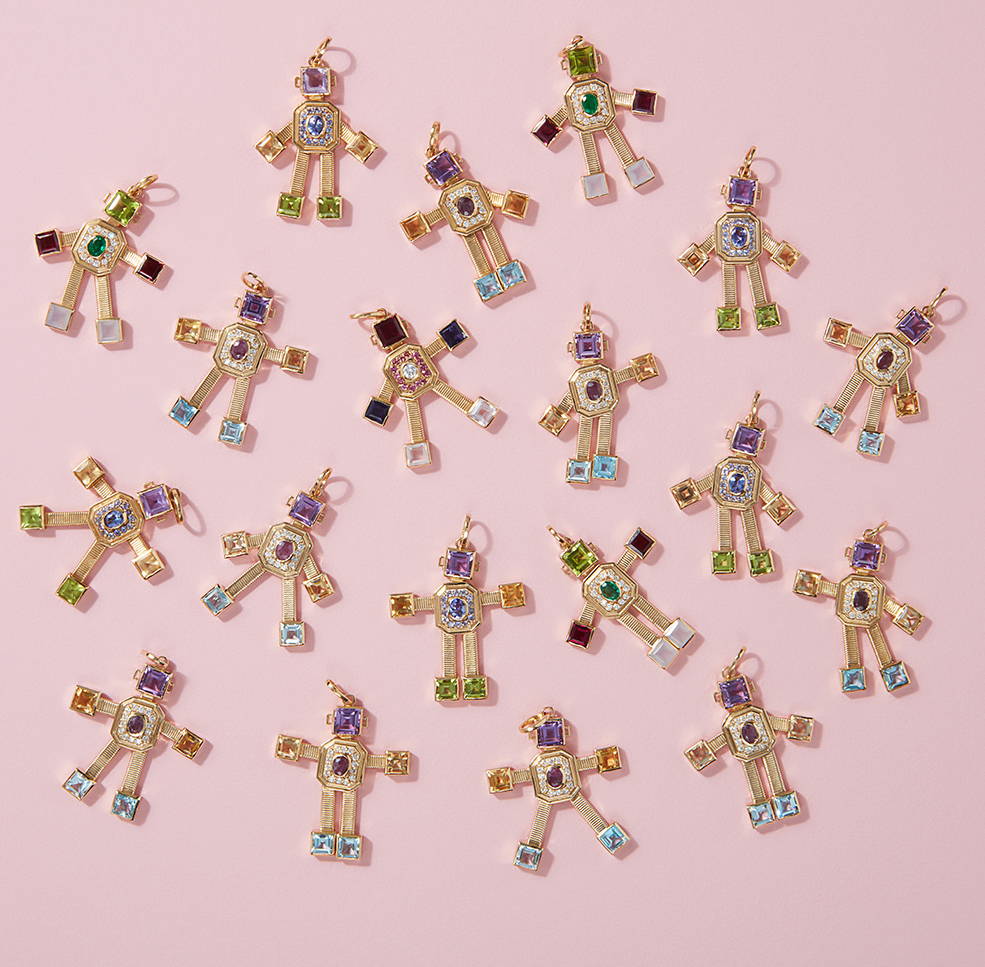 ---
We're so honoured to showcase the talent of my dear friend who I call 'sister' Tatiana Van Lancker with her beautiful VAN ROBOTS.

Tatiana Van Lancker designs fine jewellery pieces that transcend time and place. The launch collection consists of four VAN ROBOTS: Pinky, Smeraldo, Roma and Amore, each one a unique modern treasure handcrafted in Tuscany, Italy, from 18 kt gold and precious stones.
These will be available exclusively online from December 6th 
With love xx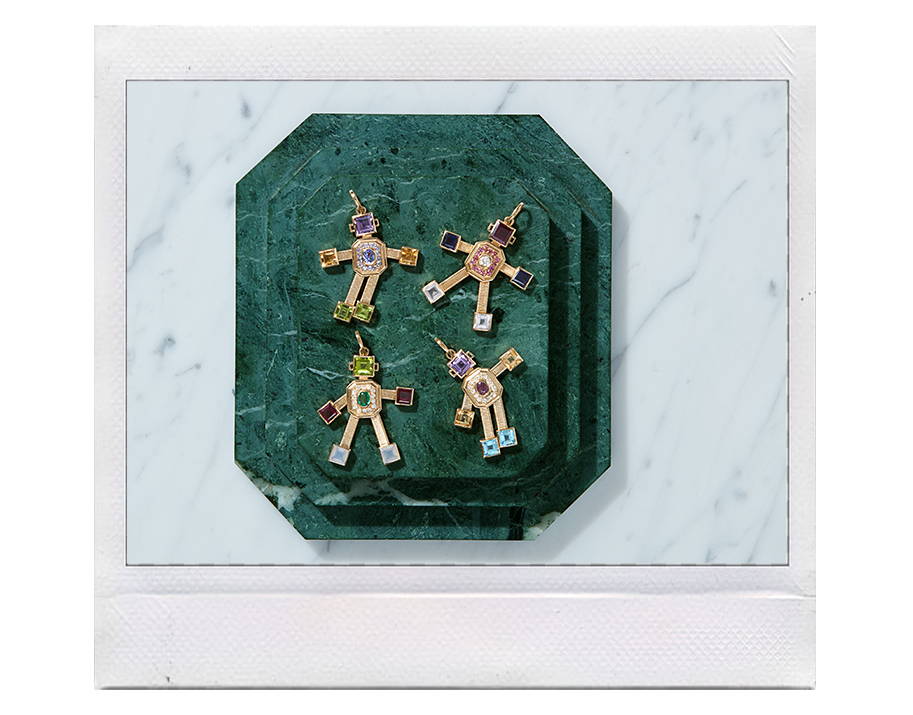 VAN ROBOTS symbolise the playful dichotomy between futurism and classicism which VAN plans to continue to explore in future collections. The Robots at first seem quite futuristic but the design was created using a mix of art deco influences and Incan motifs. These joyous, lively characters are created with articulated arms and legs giving them a spirited, childlike quality- quite in contrast to how robots are often perceived.
"Central to my inspiration for VAN was my desire to design heritage pieces that transcend time and place. I am passionate about art deco jewellery but always had an eye on contemporary design and I wanted to fuse the two into jewellery that feels relevant today. I love jewellery that starts a conversation and also wanted to bring an element of magic and surprise into the designs".
All pieces are handcrafted by local artisans in Tuscany where the Van Lancker family have a home. The small bespoke atelier in Arezzo, Tuscany, one of the world's gold capitals, is family run and known for their exceptional attention to detail and meticulous craftsmanship. This focus on family is key to VAN, a brand that values legacy and a desire to create beautiful heirlooms which can be loved by future generations.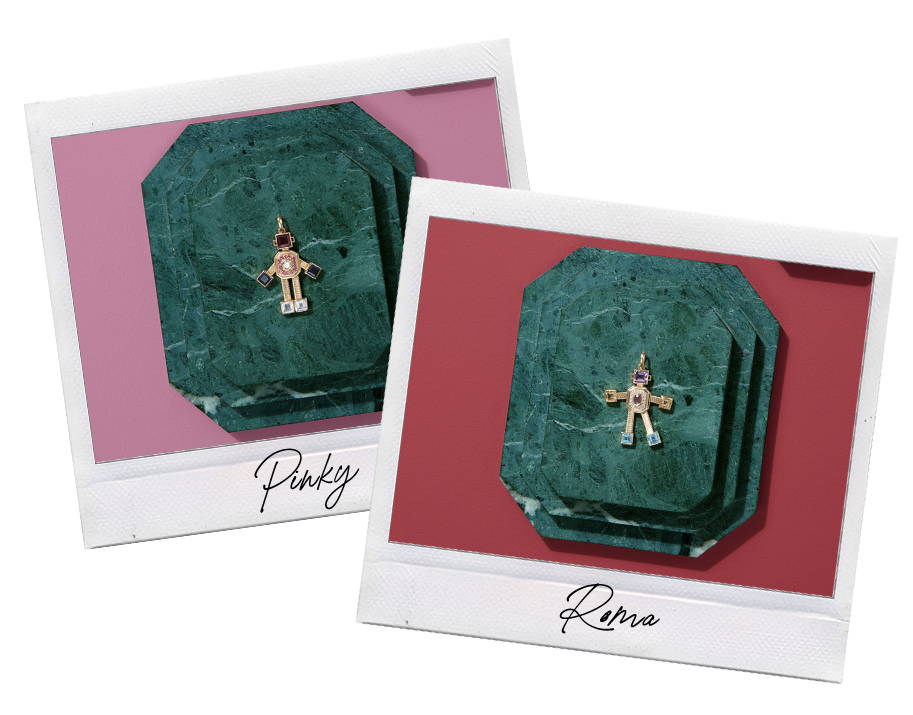 "Camilla is my soul sister. Ever since our school days we have been drawn together through our sense of fun and adventure. Loyal partners in crime, pushing boundaries and approaching life with unstoppable love and laughter. Godparents to each others daughters the adventure will continue through the next generations. I love you darling Mills with all my heart."
Creativity lies at the heart of VAN and the bespoke service gives customers the ability to create their own Robots, that reflect their own characters, aesthetics and essence.