A MOMENT WITH:


CHEYENNE TOZZI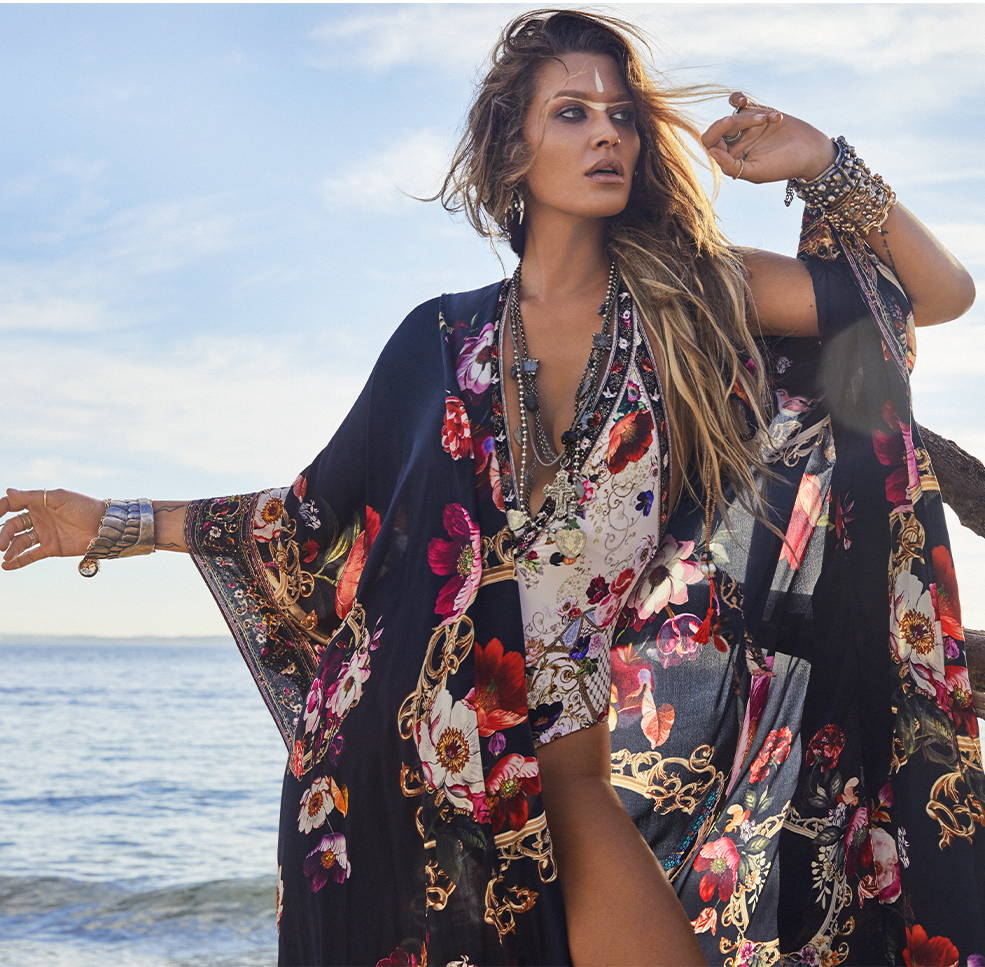 ---
You're the star of our new swim campaign, can you walk us through the day on set?
The shoot day was super fun – a very early call time meant I was a little fuzzy (I missed the turn off for the location) but I downed a coffee on arrival.
We completed the shoot before distancing laws came into play so it already feels like forever ago and it was actually the last time I was in a group of more than two!
The team was excellent - I know and love them all from years on the scene. We shot in Bundeena which is the most magnificent beach.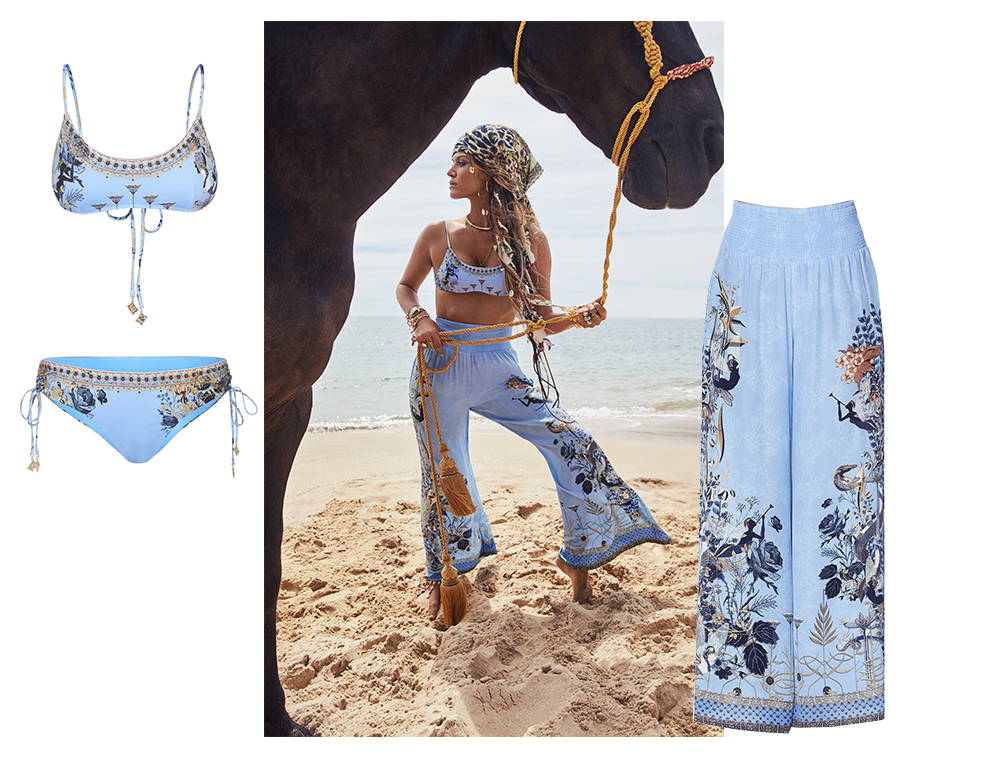 Your mother Yvonne has featured in one of our past campaigns.  What does it mean to you to work with the same brand as your mum?
We are in a new era of women supporting one another and feeling more and more powerful and accomplished, together. Joining my mum Yvonne, as well as all the other beautiful ladies who have worked with CAMILLA over the years, is a privilege.
This shoot celebrates the freedom of travel. Although we can't wander too far now, what is one of your favourite memories from a trip away?
I've been so fortunate to travel the world with my work – but the trips with my aunt and mum to Holland and Spain where many family members reside, are the ones with standout memories.
I love the feeling of ending up in a new place to discover and then having a great time, wherever and whatever that may be.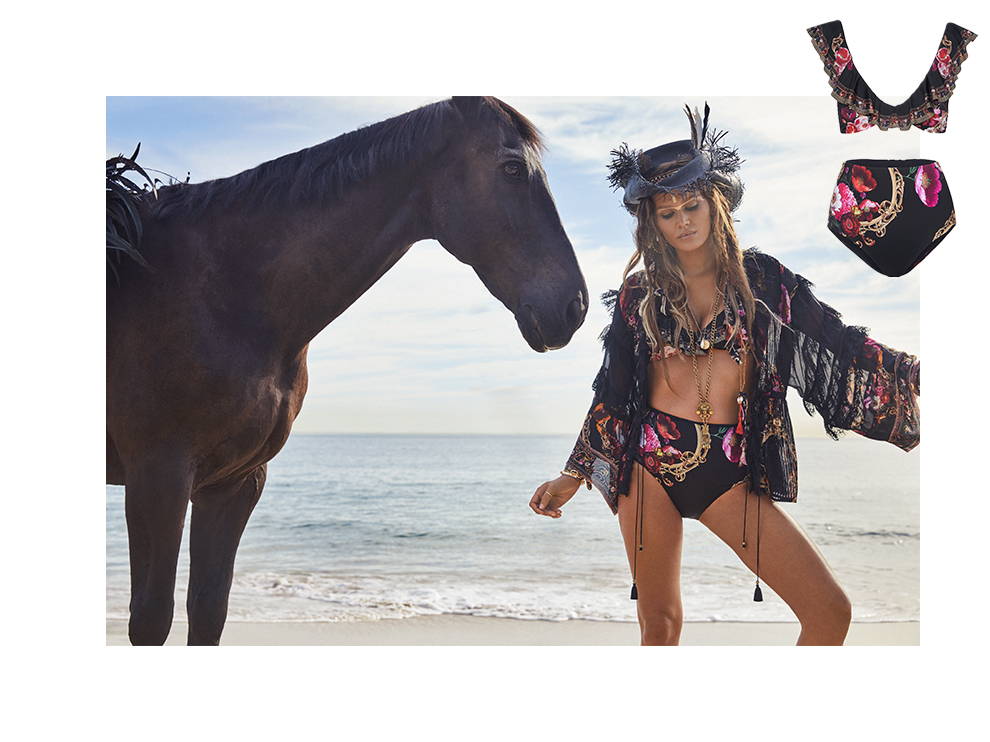 What is your approach to vacation packing?
I always lay everything out, then when I am packing it into my luggage I have to edit at least three things that I'm not 100% sure of wearing. 
It's a good way of saving space for purchases, and making sure I don't take anything unnecessary.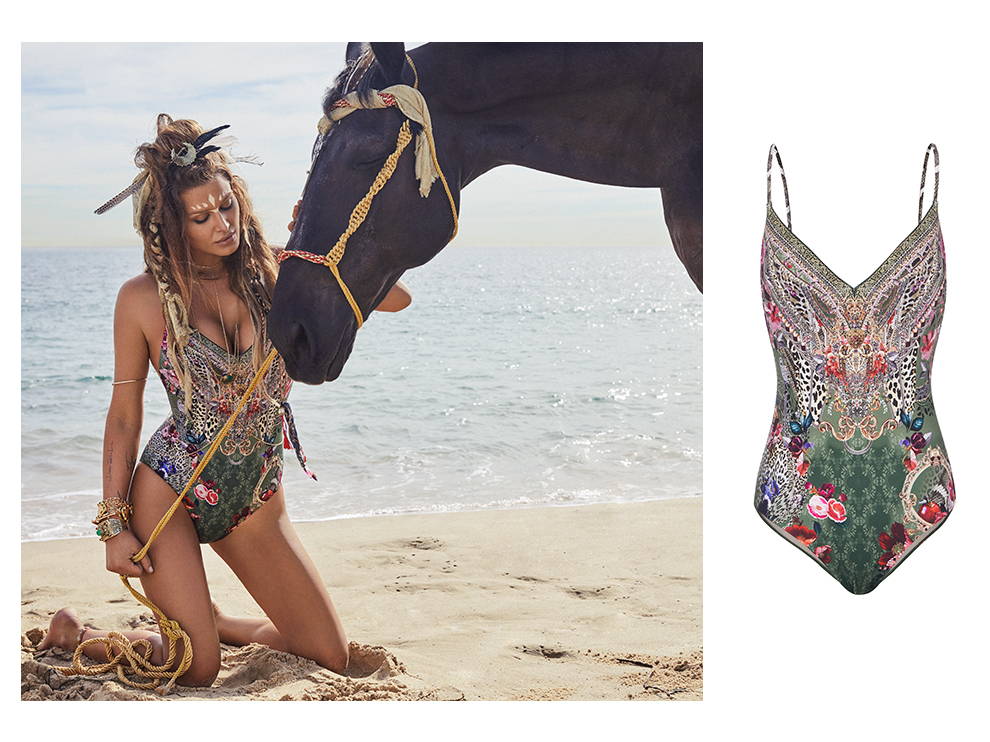 You're a new mother to the beautiful Dahlia, how has that changed your perspective?
Every parent knows the 'my life has changed forever' feeling - it means worrying less about trivial things and focusing on truly important, big picture thinking for the future my daughter will have. More than ever given what the world is going through in 2020.
Have you slowed down, and if so, how?
Same speed, different tracks!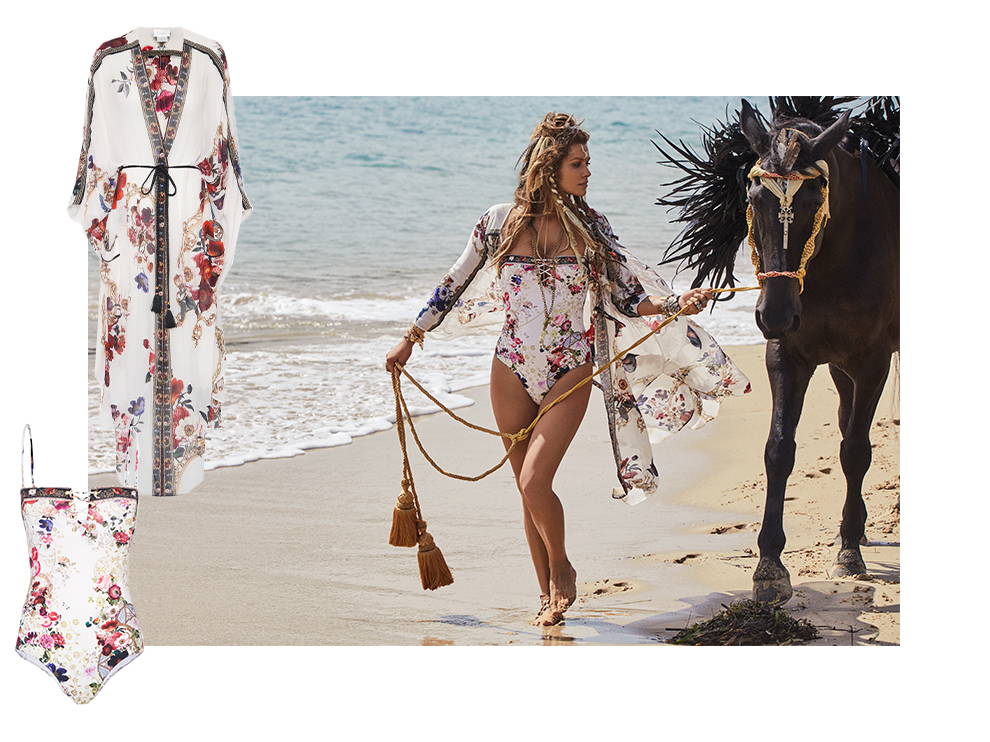 Your body goes through so many changes when you have a child. How did you embrace these changes and become comfortable in your own skin again? Do you have any advice you can share with new mothers out there?
Every woman's body and circumstances are different.  
I've been working as a model since I was 15 so part of my job is to keep fit and be comfortable in front of a camera.  
The most important thing is to take it easy on yourself, release all expectations and do what feels right for you.
How do you take time out of being a mother to focus on yourself for moment?
Recording music in my garage and painting; which double as activities with my daughter.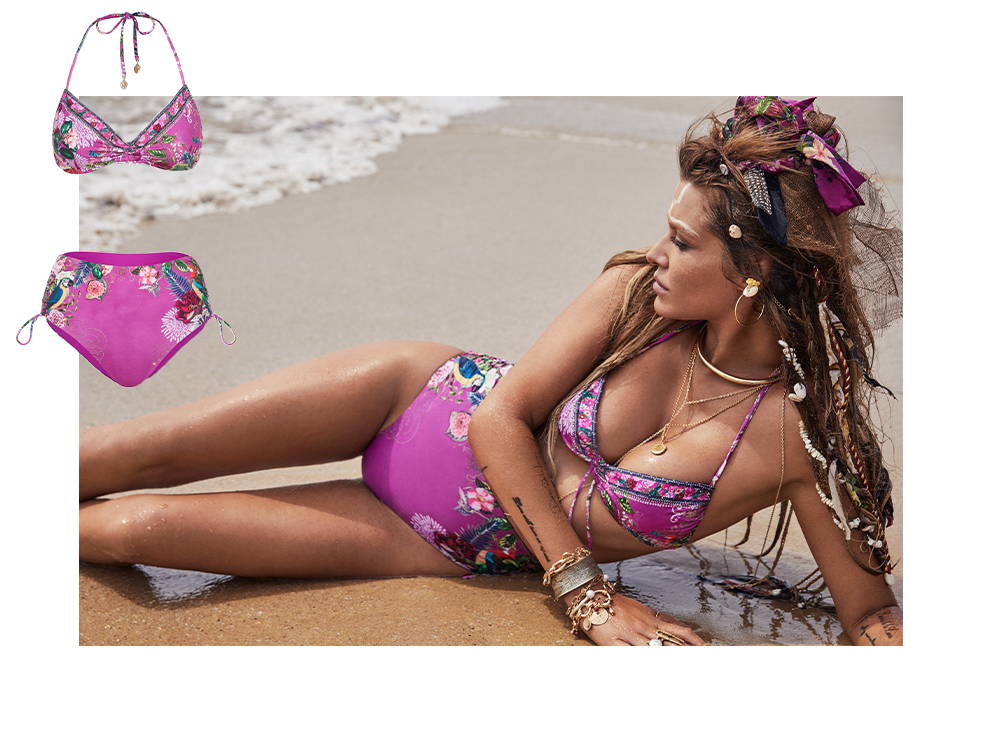 CHEYENNE'S EDIT
JUNGLE LANGUAGE 
SIDE GATHER TRI TOP | ROUCHED SIDE HIGH PANT
*COMING SOON*
What does CAMILLA mean to you? How do you embrace the CAMILLA ethos of colouring your world?
CAMILLA is an inspiring Australian success story - bringing the ease of Australian lifestyle dressing to the world. Wearing CAMILLA you could be in St Barth's or at Tamarama and feel at home.
Tell us how you first came to meet Camilla?
Camilla is a long-time family friend, so I met her as a teen and we've remained close ever since. 
I am so proud of her success, even whilst overcoming many obstacles, remaining positive and optimistic no matter what.