Green Jewel
Inspiration | RESORT '19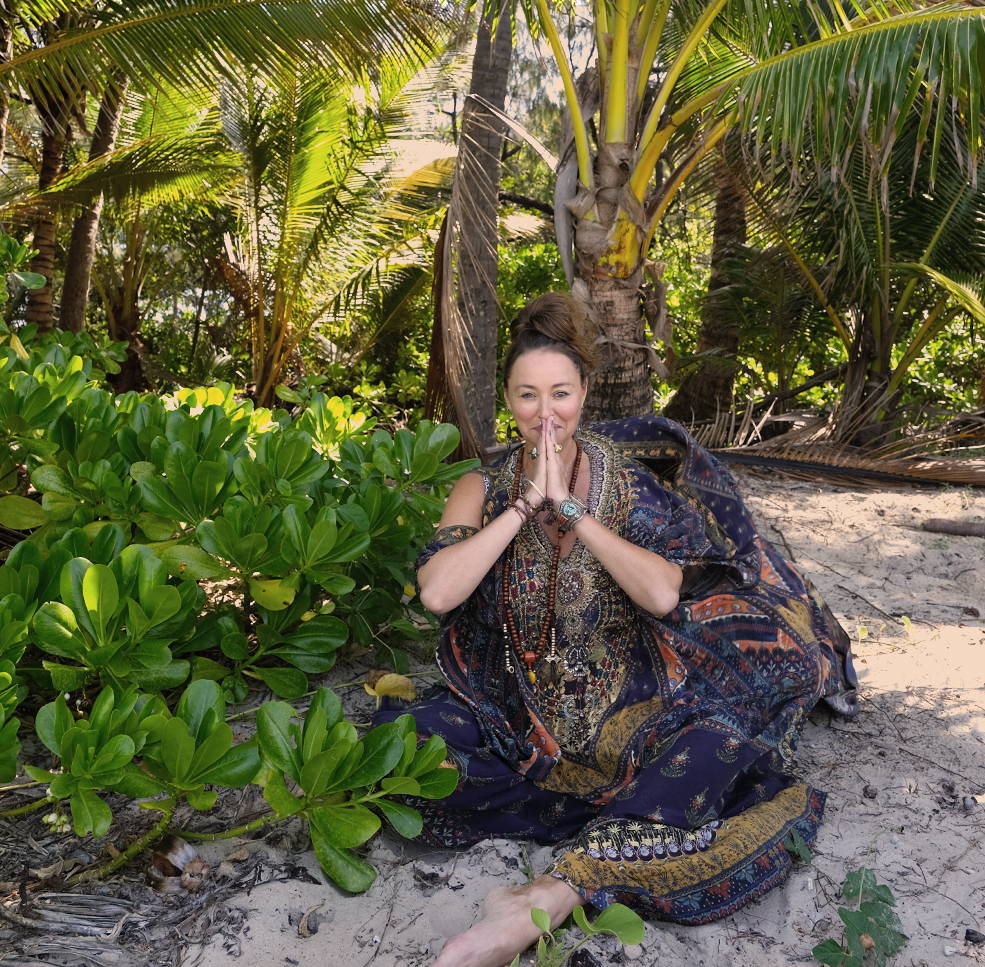 ---
Green Jewel, our latest collection for MOTHER Resort '19. 
Nestled two hours north of Cairns in Tropical North Queensland lay a magnificently infinite lush green jewel. Her name is the Daintree Rainforest and she is over 180 million years young, making her the oldest of her kind on planet earth and has been home to First Nation owners for over 60,000 years.
In our final chapter of MOTHER, discover where our Founder Camilla Franks visited on her journey throughout Tropical North Queensland, Australia and her top 4 picks whilst there.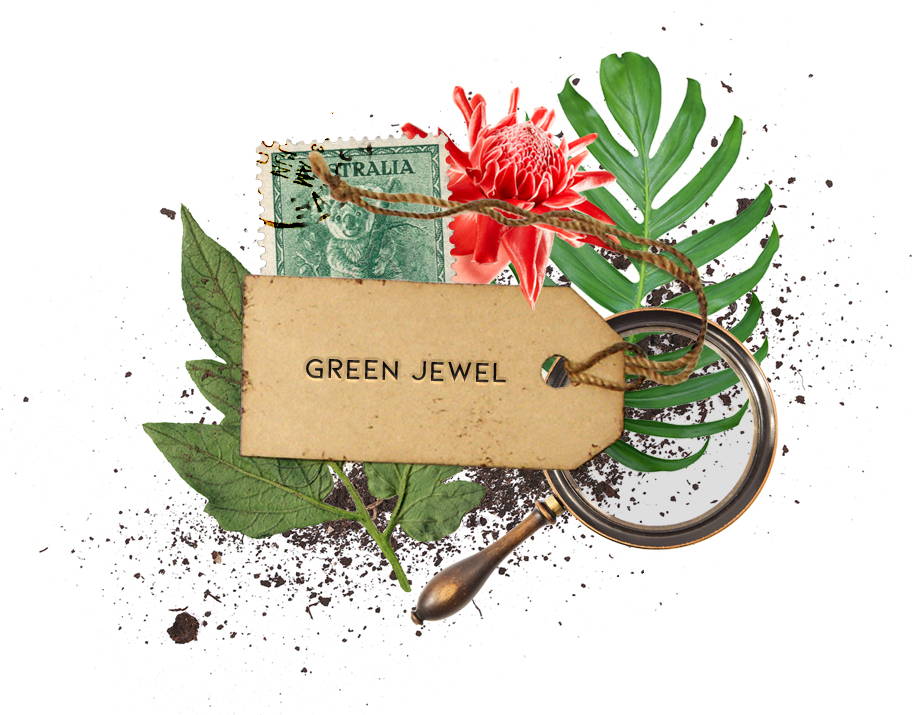 Deep within the ridges of the Daintree Forest buried under perfectly disorderly ferns, hallows of ancient rock invite the curious for a place of wonder and retreat. An endless exhibition of sunburnt rocks stand tall arranged without flaw as if sculpted in timeless abstract by the winds and waves they brave.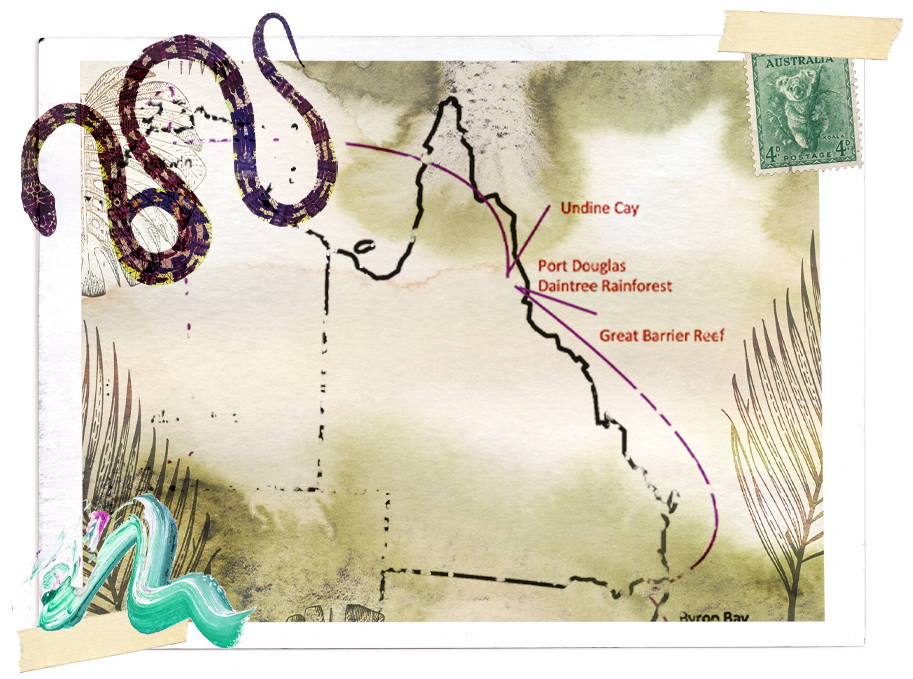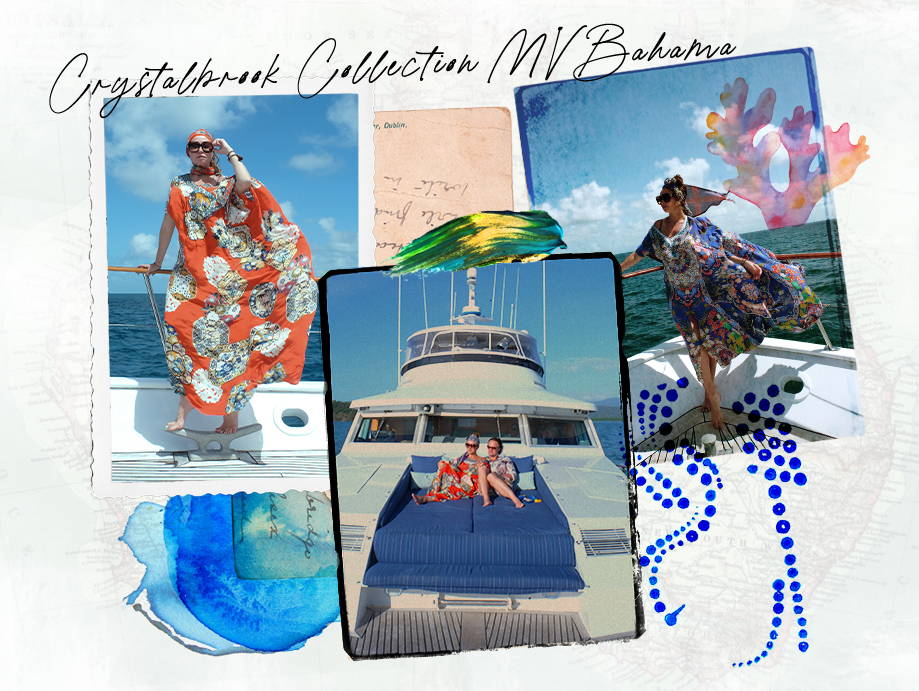 Our day on the Crystalbrook Collection MV Bahama was nothing short of paradise. We set sail to the outer reef on this magnificent luxury vessel with the  knowledgeable and hospitable crew informing our team on the many dangers our Greet Barrier Reef faces. After a mesmerising snorkel, we tucked into a mermaid's lunch courtesy of the talented on-board cook. We'll remember this day forever and ever.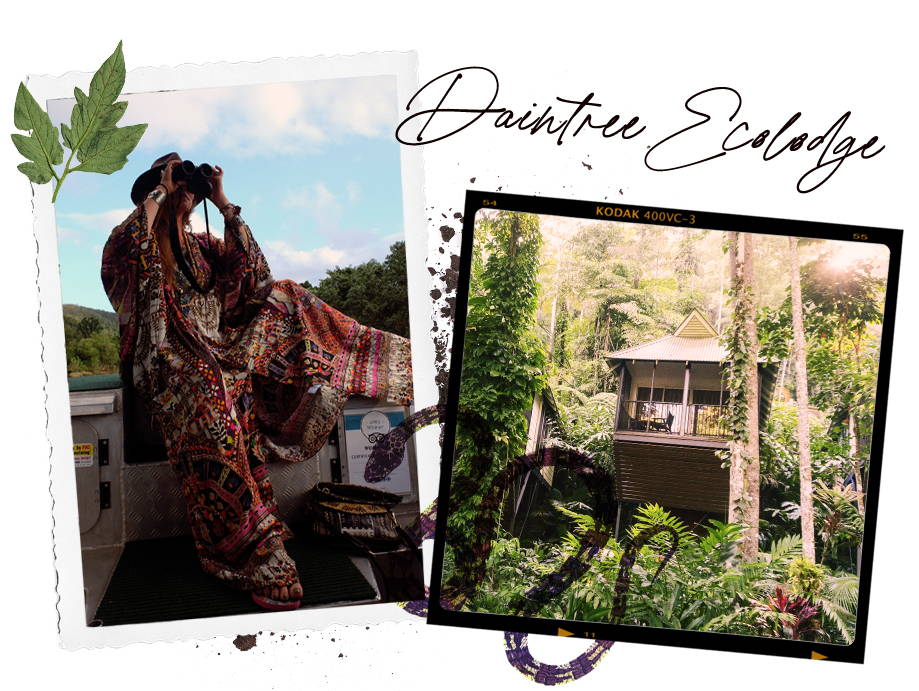 Nestled in our country's precious green jewel, staying at the Daintree Ecolodge made us feel like fern gully fairies. After a day of exploring the forest, and feasting in the restaurant courtesy of their world class chef, we would retire to our rooms which were atop a blanket of ferns and surrounded by walls of ancient palms. Here we'd close off our beautifully enriching day to the sounds of rain gently falling in the rainforest. Absolute bliss. 
From Port Douglas, we set sail into the reef's sky in the sleek wings of Great Barrier Reef Helis. Our dashing pilot Matt flew us over a striking blanket of reef, giving us a bird's eye view of sea colours unlike anything we'd ever seen before. We landed on Undine Cay, a remote sand bar we had all to our own. After snorkelling with coral and fish, we ended our day with a seafood lunch lovingly prepared by the Great Barrier Reef Heli. A day dreams are made out of.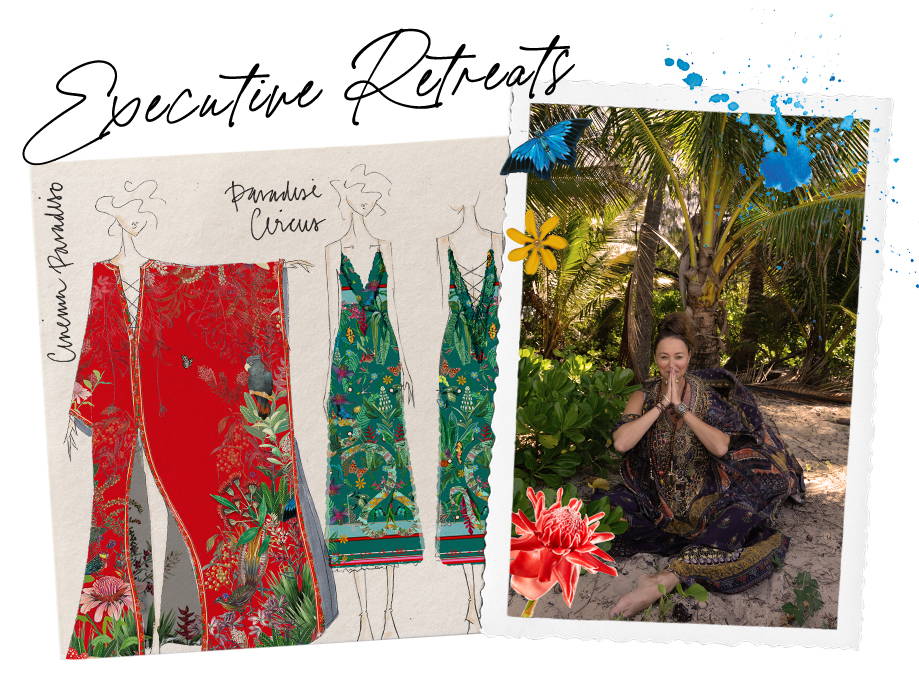 Our dream home away from home, our Executive Retreats nest in Port Douglas was absolutely divine. With each of its 7 bedrooms allowing more than enough space for the team to design during down time, the sparkling pool would offer Queensland heat respite during the day while the beautiful kitchen and living area hosted our memorable team dinners in the evening. We'll be back. 
In the Daintree, everything is harmoniously connected. From every drop of water, every plant form, every insect, reptile and bird – each entrust upon the unique microclimate that has made this rainforest the last remaining of its type.
With impending industrial and residential development, this sacred historical sanctum for the Aboriginal community and green World Heritage Listed jewel needs our help.
You can help save Australia's colour and Protect our Daintree Rainforest by donating to organisations that aim to buy back land to prevent land development in order to preserve the land and climate, spread awareness in your community and engage with sustainable and prosperous eco- tourism providers who contribute to the management and protection of the rainforest.
Together we can help stop this jewel's destruction so humankind can continue to study and learn from this magnificent gift our Mother bestowed upon us.