I AM
HEDONISTIC BOHEMIAN RAPTURE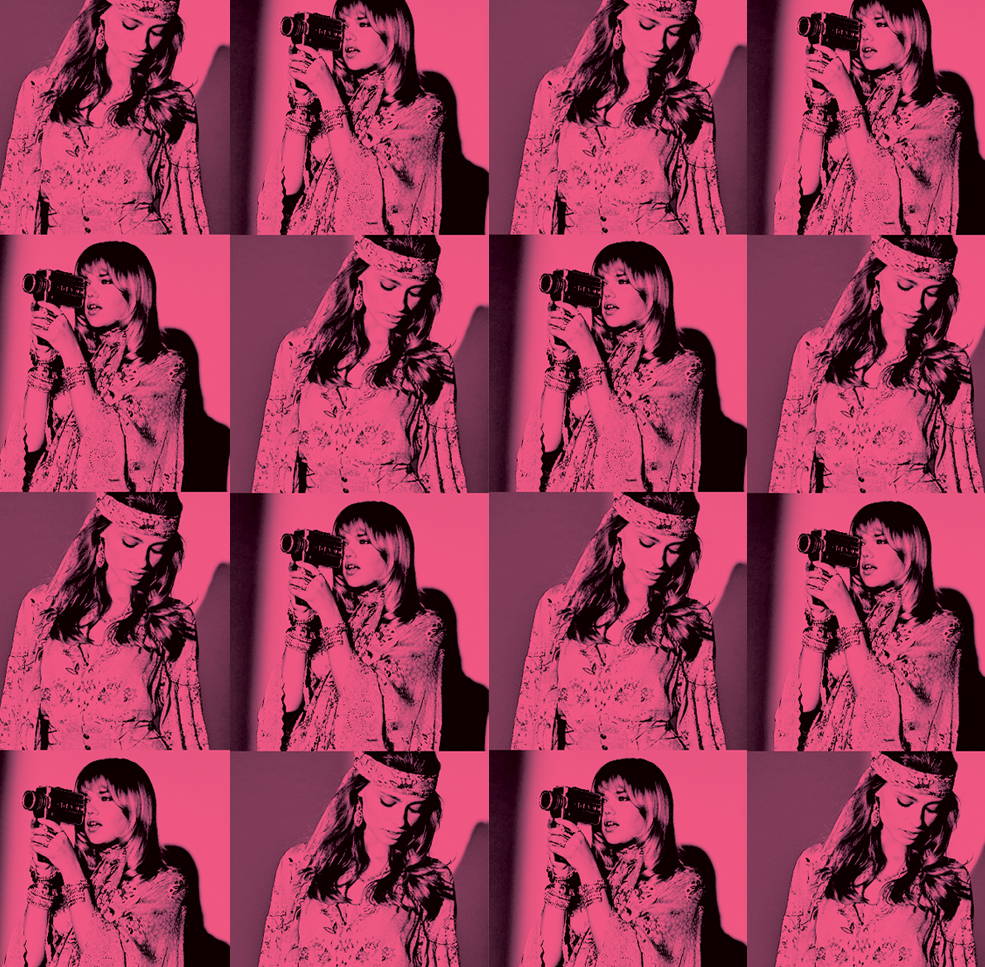 ---
She sits centre, flanked by her crew, who are all on the edge of their seats waiting to see just what it is she will do next.

Queen of the Hedonists, she was born with more than just a streak of rebellion.
People like to say she is trouble.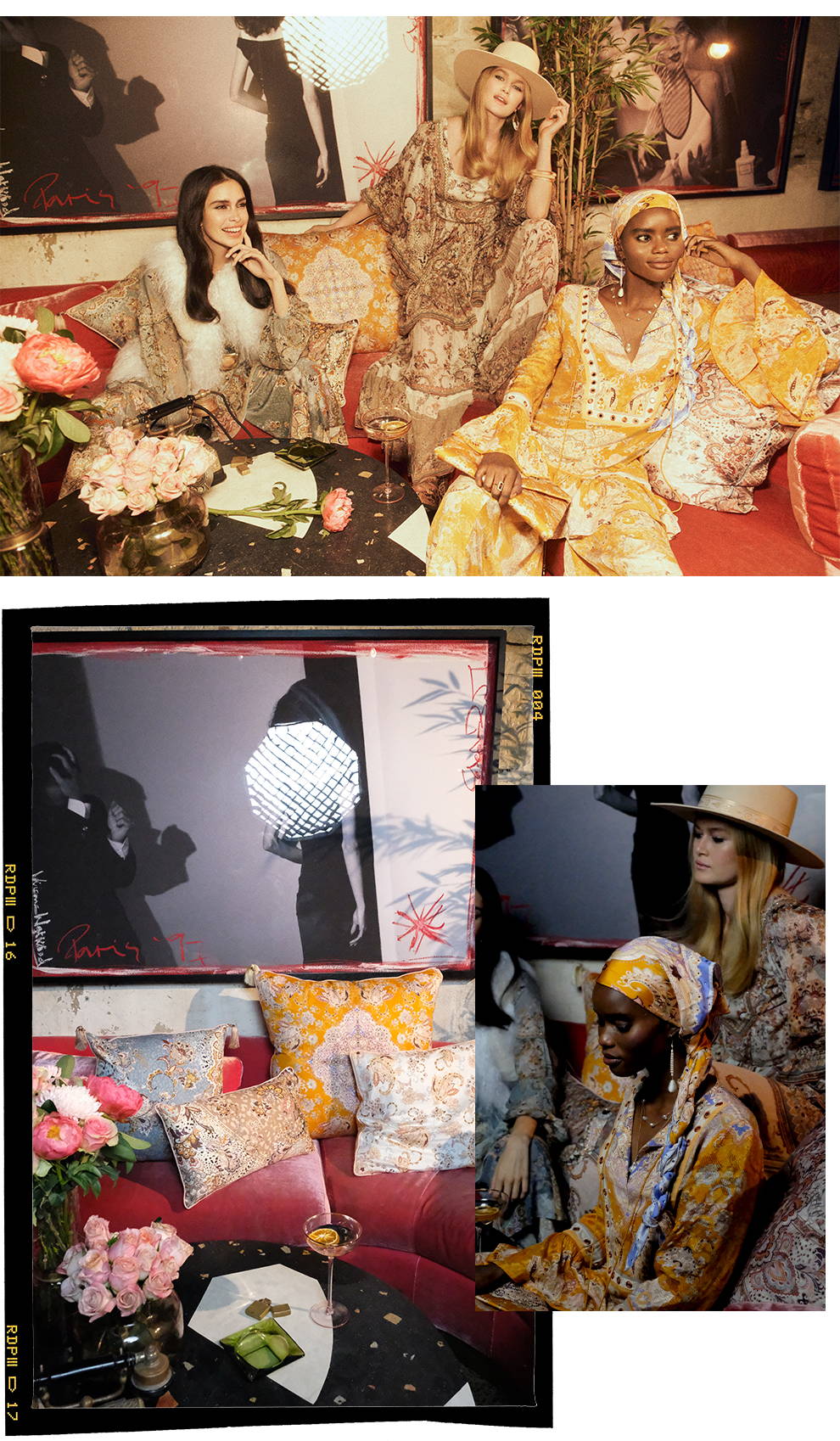 But everyone likes a little danger. She turns and scans for security, winks at the man behind the bar, then motions to her friends to gather in around her as she lays out her next plan.
Her eyes glisten wickedly.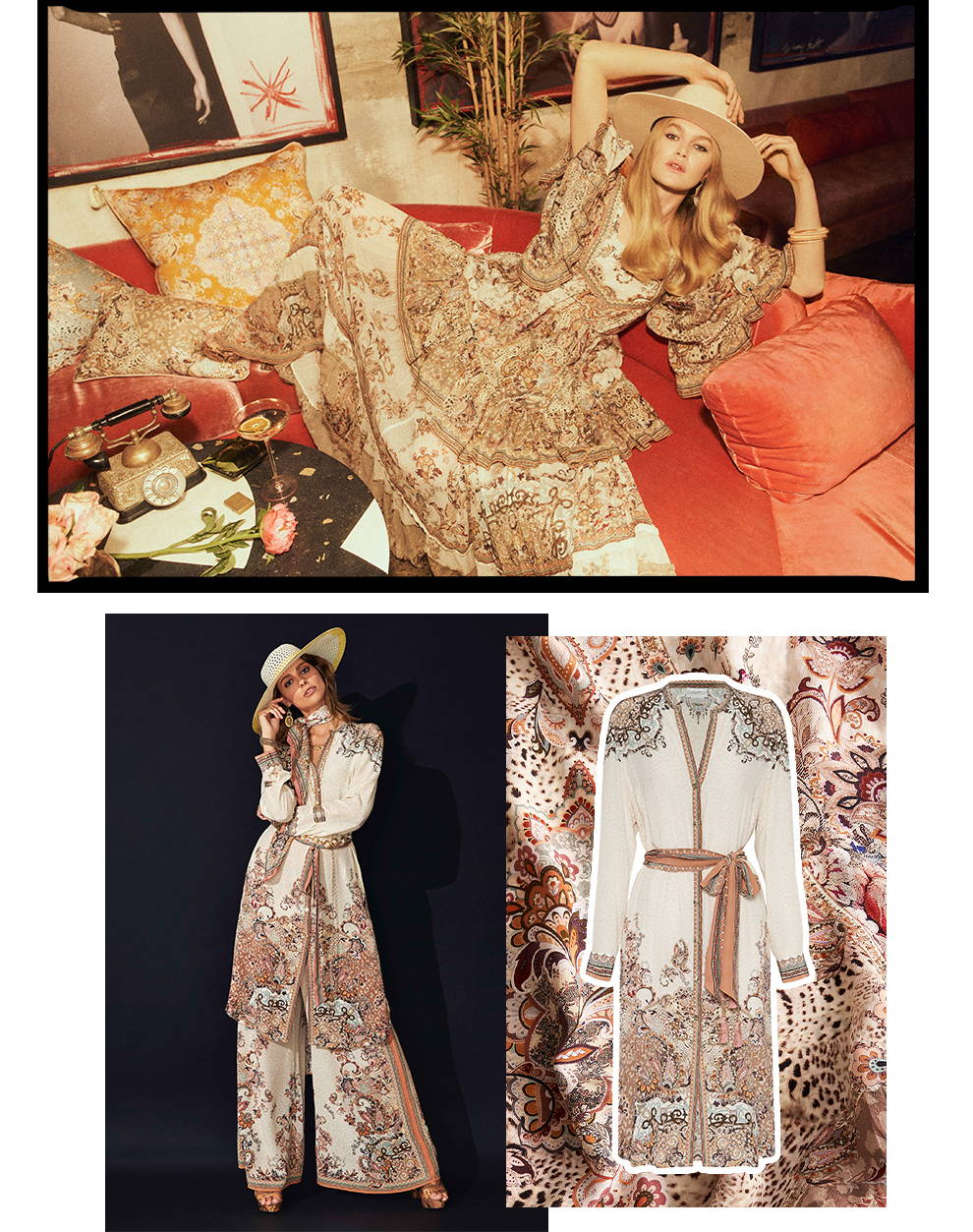 An intricate print mused by the Princess of Bohemia.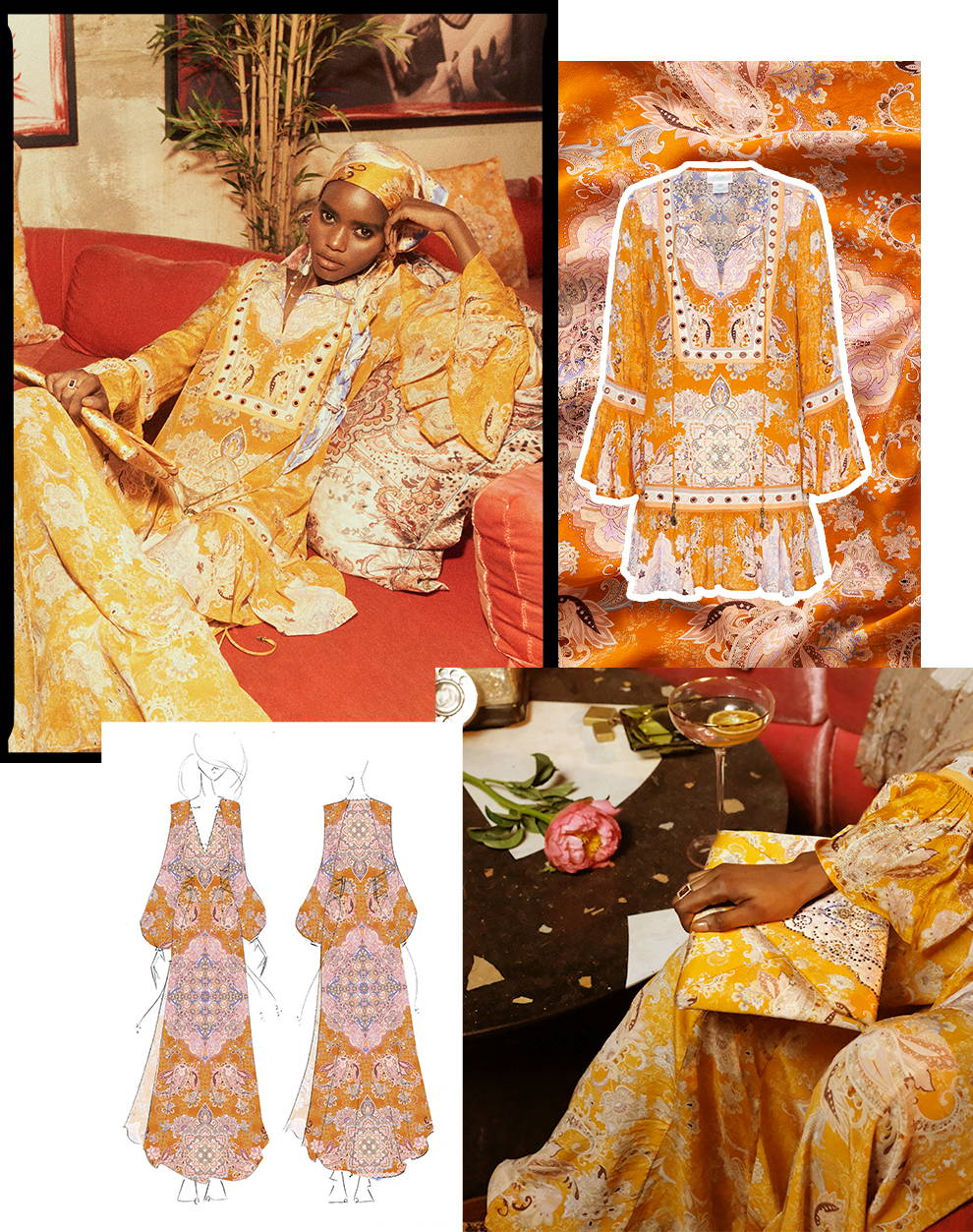 An exploration of the gypset generation, at once bohemian and luxurious.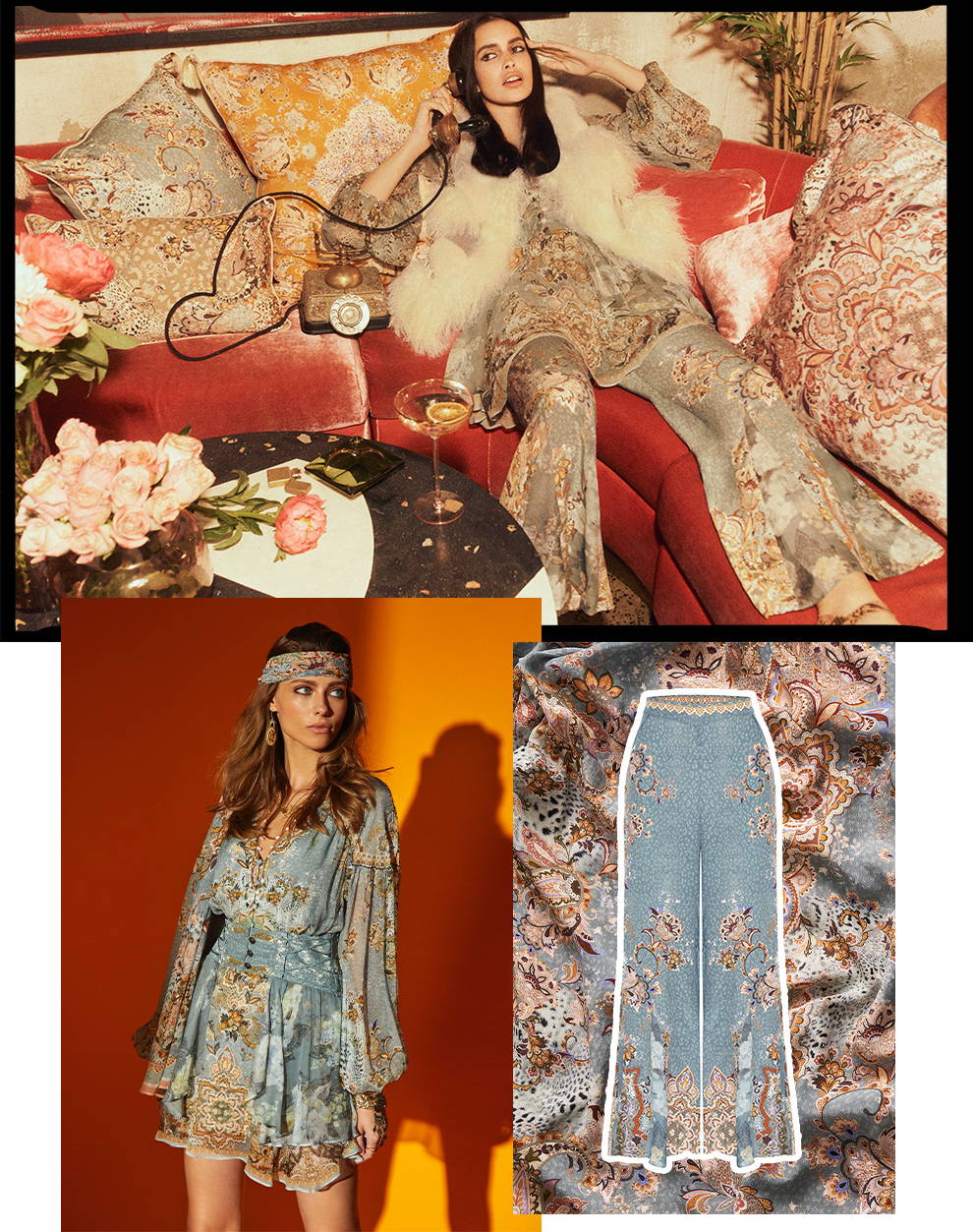 Traversing the palace walls finds a luscious jungle set within.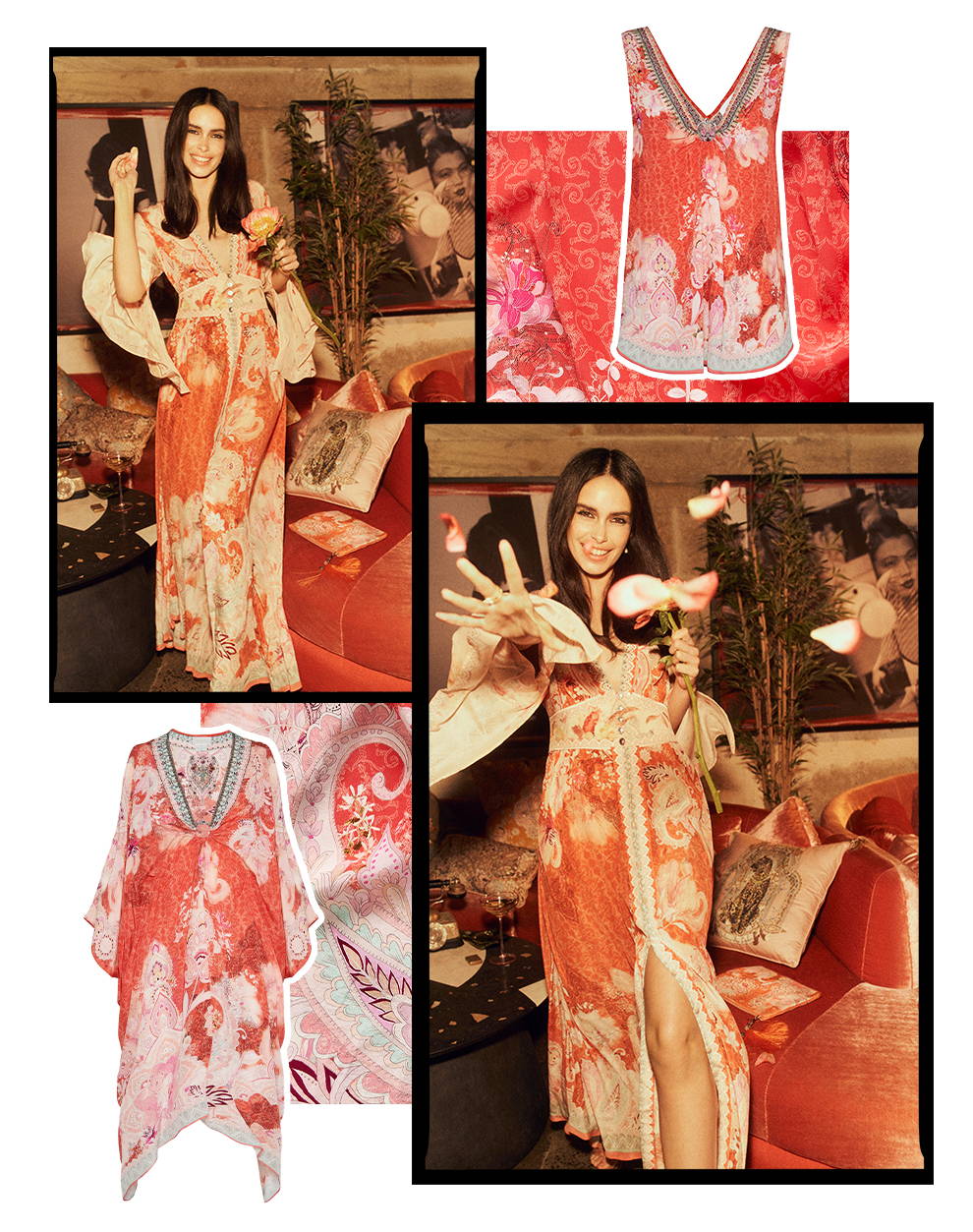 In honour of feminine hedonism.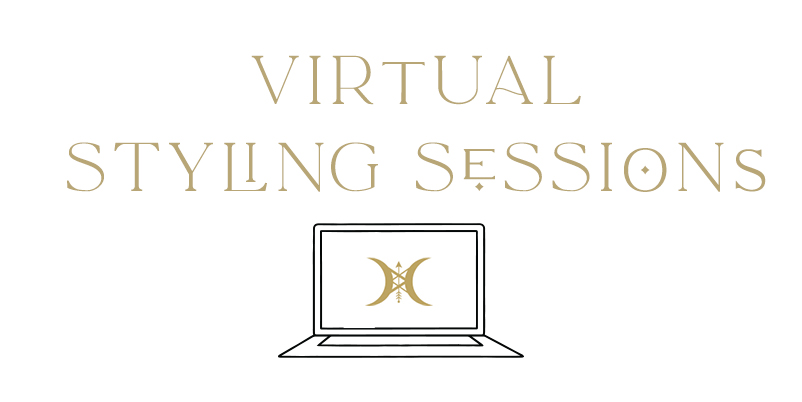 Outfit tips, styling tricks and our favourite pieces, straight from the Villa.