IN THE DESIGN ROOM:
SCENE EIGHT
---

It's time for a revolution. Time for world peace, CAMILLA's Scene Eight draws on the hippie counterculture and antiwar movement of the 70's. Find your freedom and delve into our bohemian inspired neon prints, time to take a trip…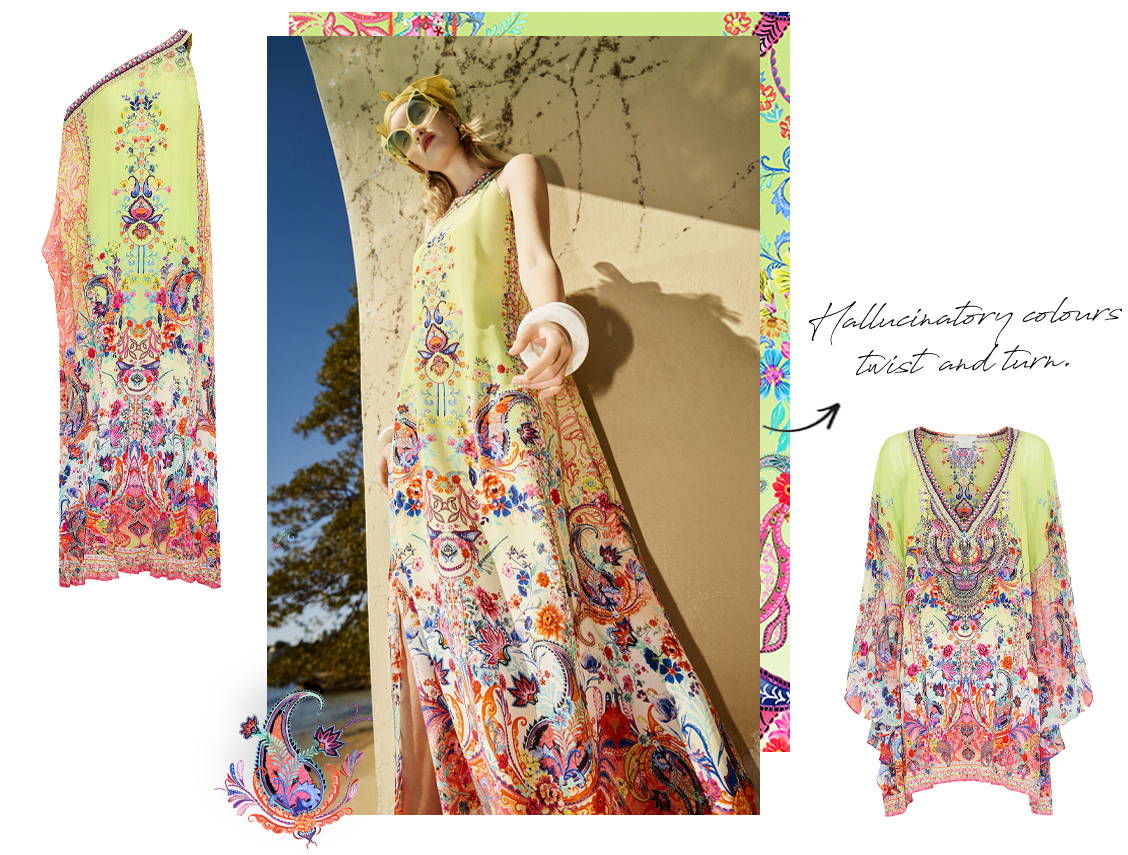 Peace Movement
Passion ignites the hippie counterculture; world peace is the motive for a revolution. A neon green to yellow gradient transcends the print into the 70's, the heart and era of the bohemian inspired movement. Paisley illustrations nestled with floral designs this CAMILLA print chants in the name of love not war.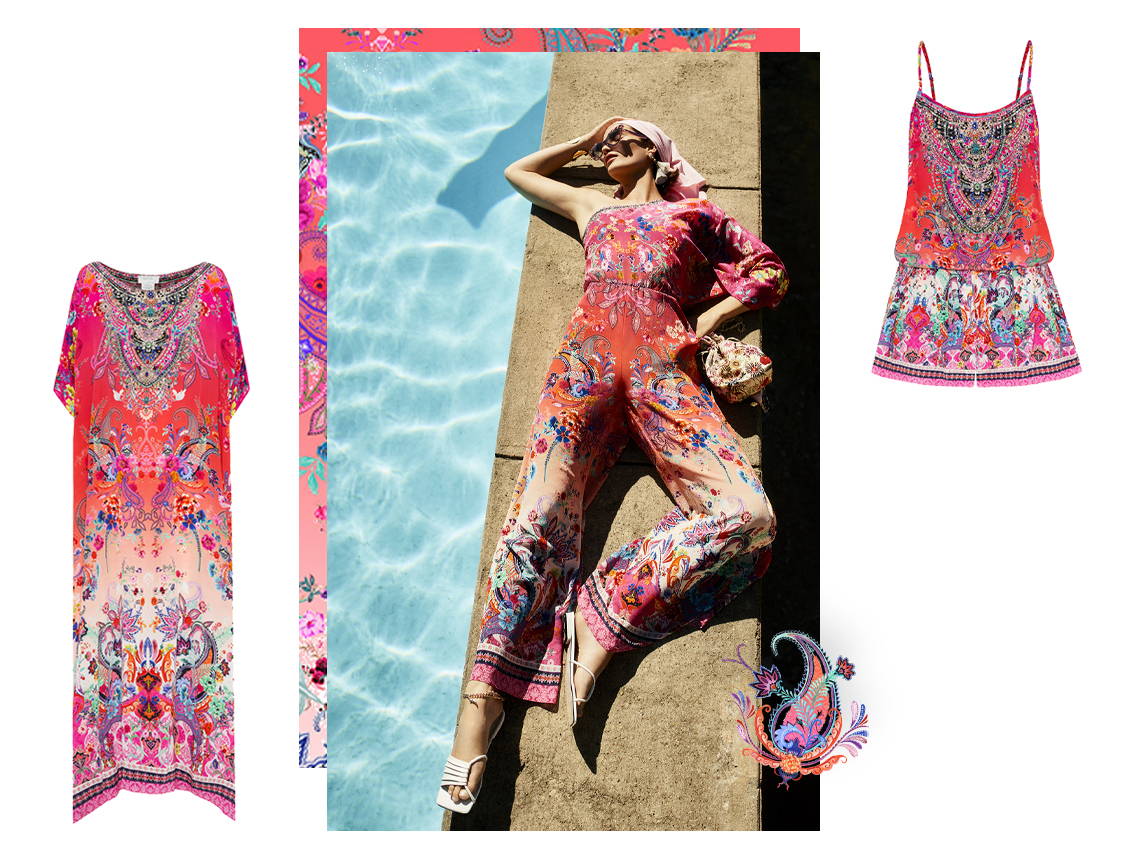 Find freedom in your love. CAMILLA's Free Love is on a canvas of a neon pink gradient. Playing in paisley design complimented amongst dainty floral illustration. Blossoming with colour your inner hippie is empowered to speak her truth. The bohemian feel of this print is your wearable guide to pure happiness.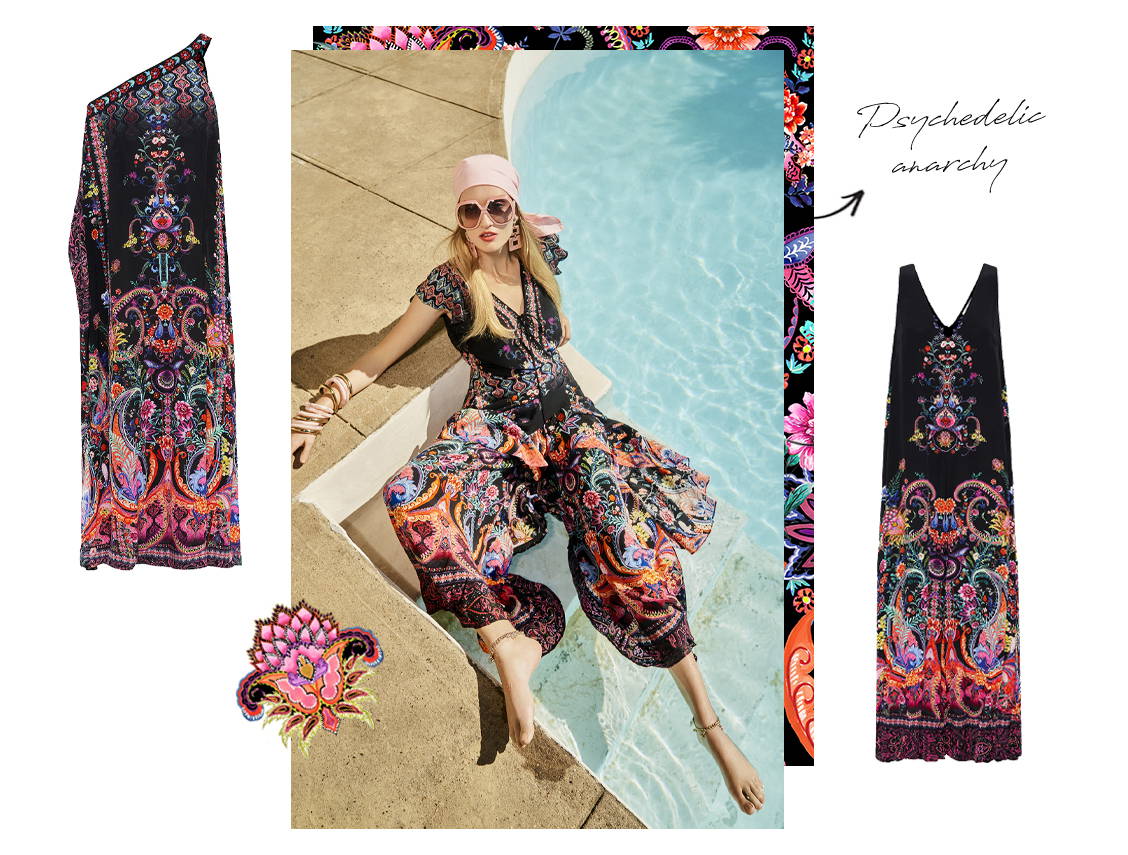 Bohemian Rebellion
Desire for world peace ignites the rebellion. A black canvas highlighted with a neon floral and paisley design imitates the beauty of the peaceful protests in the 70's. Blooming in happiness and surrounded by likeminded individuals. Your belief in the movement is transcendent, this CAMILLA print is bound to empower you daily.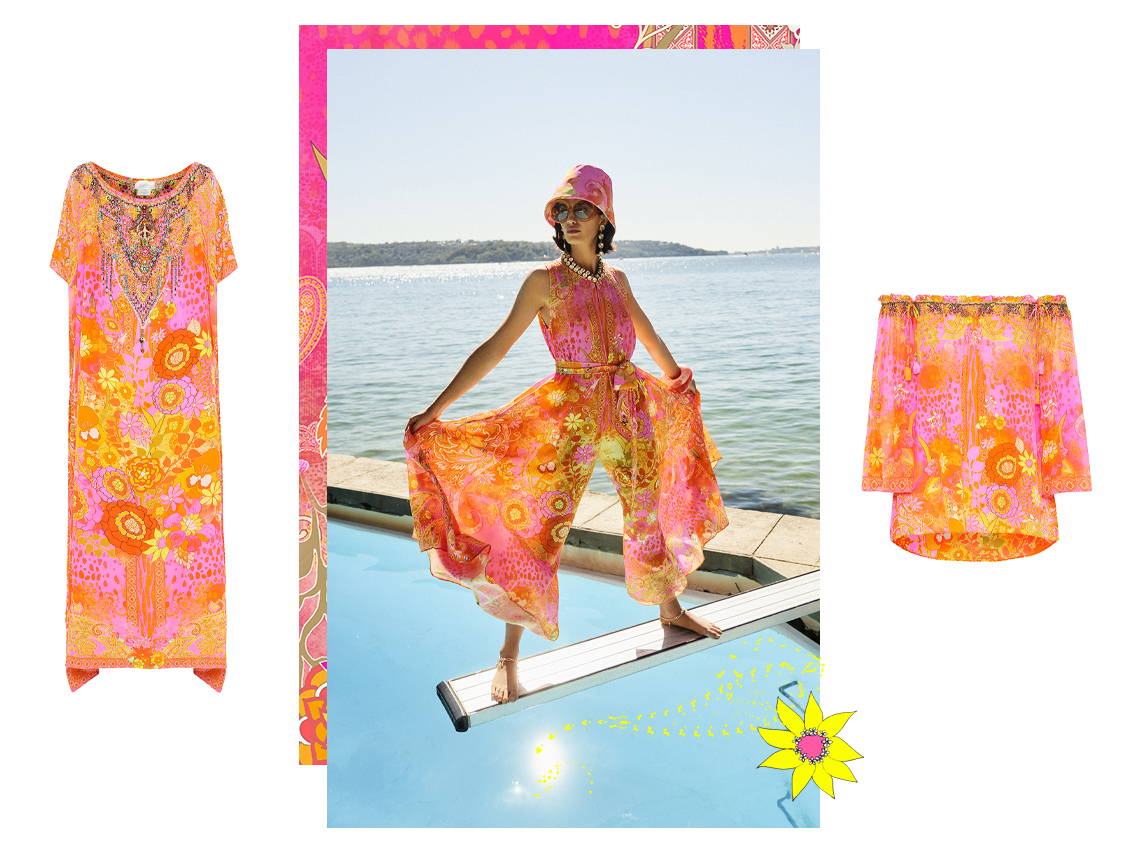 Hair Hair Hair
Inspiration drawn heavily by the era of Flower Power. The colour palette of pastel pinks and oranges transcends you into that of a rock and roll gig. A floral illustration design so illusionary that it almost sends you into a trance. CAMILLA's Hair Hair Hair is seriously groovy, this gorgeous print is your companion in leading world peace.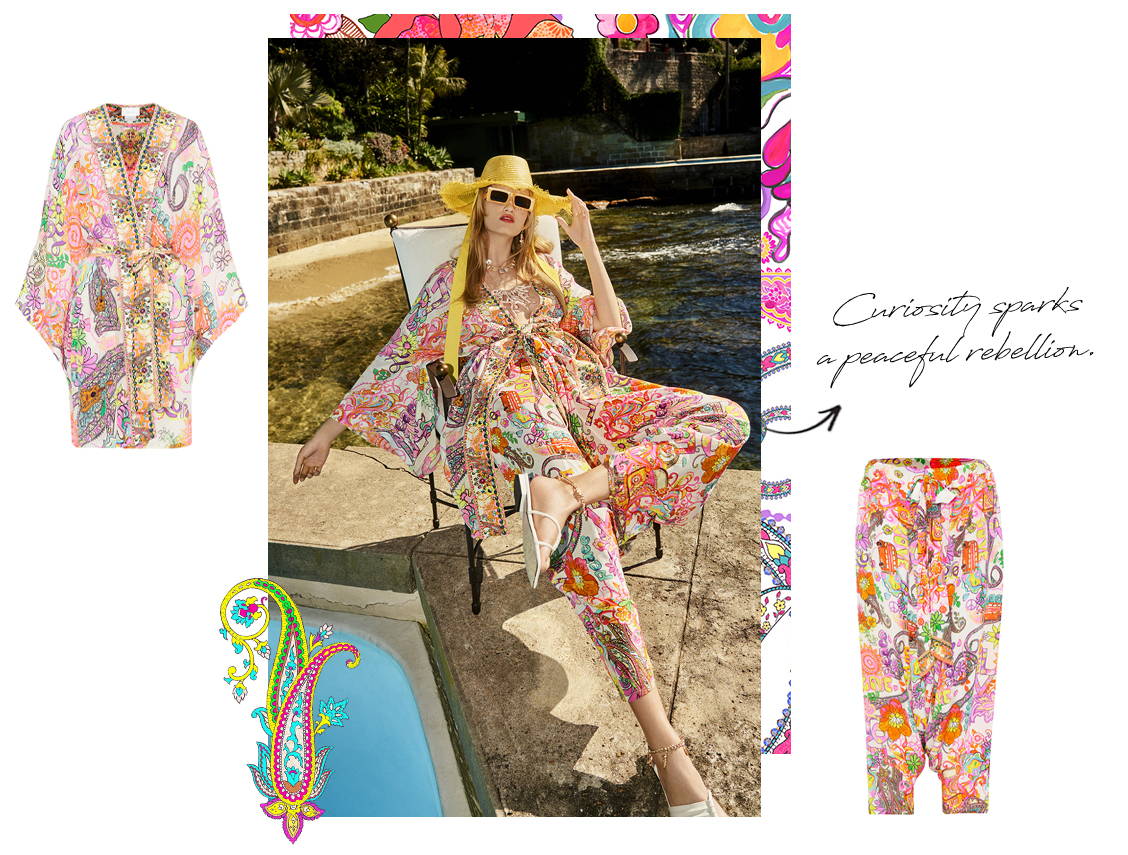 Let the Sunshine
Let the sunshine in! Inspired by everything hippie, this unique CAMILLA print is your gateway to fulfilment and ultimate happiness. The white canvas brings the bubble-like flowers blooming to life. Pretty paisley illustrations with the bold lettering of LOVE and PEACE wearing this print radiates nothing short of genuine positivity.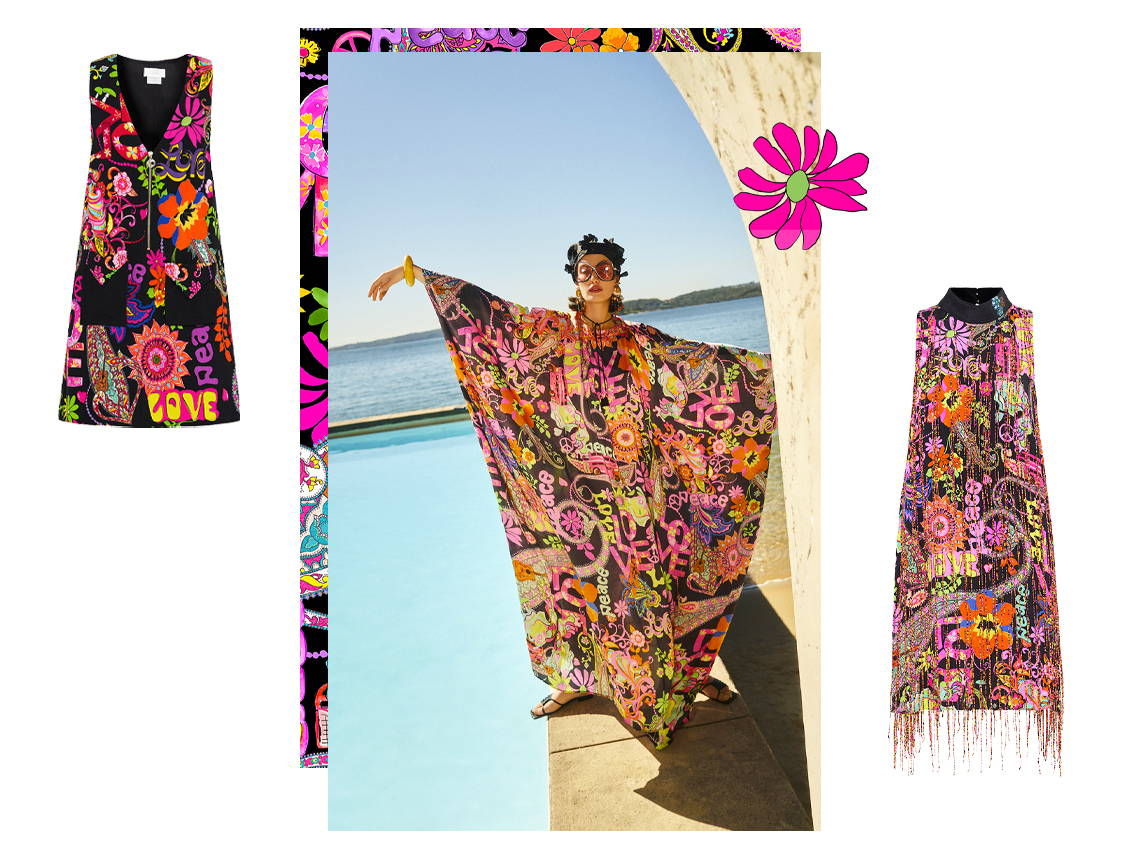 Peace, Love & Hair
This is Let the Sunshine's contrasting sister print. CAMILLA's Peace, Love & Hair has a black canvas allowing the blossoming flowers to pop in bright colour. The paisley print that your eyes can't help but follow. This print is a statement piece to meet your bohemian desires, wearing this design will leave anyone who encounters you feeling a sense of enlightenment.