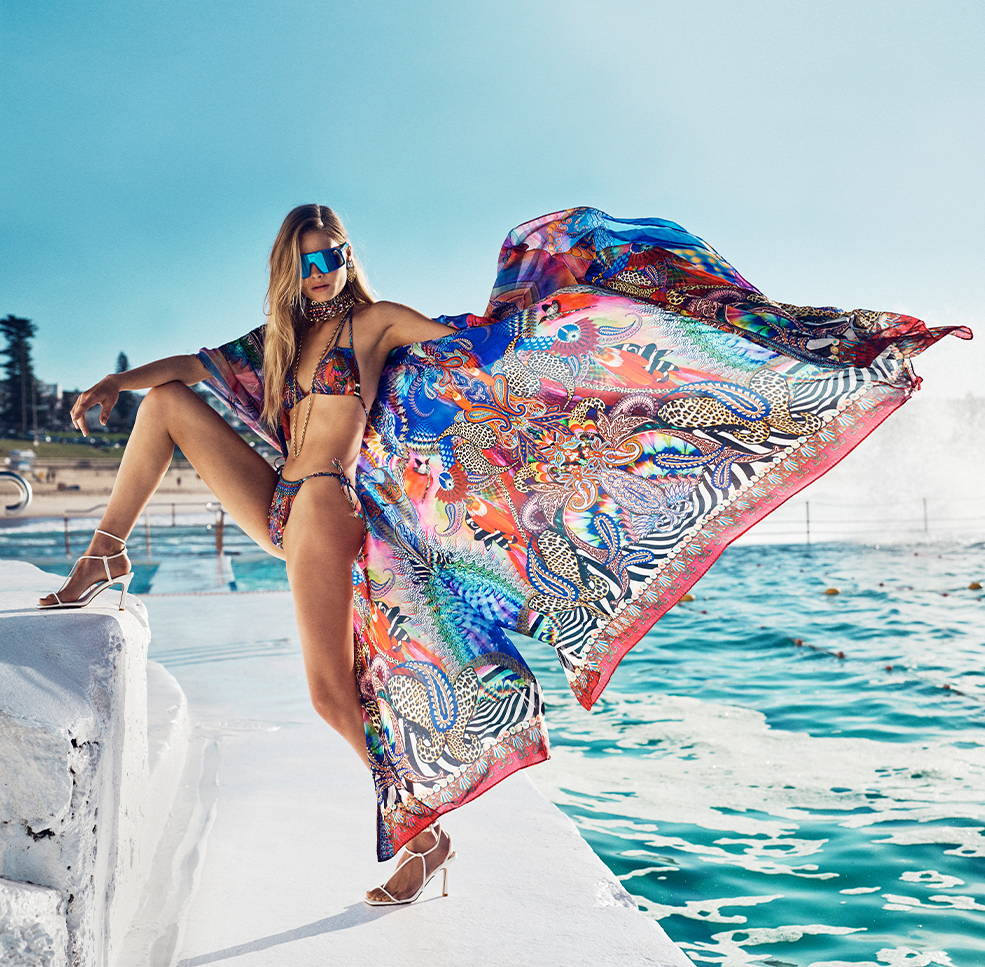 ---
This summer, we're walking in Miami Swim Week for the very first time. 
In CAMILLA world, we take the word 'show' in Fashion Show very seriously. 
We look at our shows as a place where we can celebrate our travels that inspire our collections and be able to immerse our audience in our experiences
We love to take our audience on a sensory journey and give them something they can truly experience.
We're theatrical by nature and like to be playful and a bit unexpected when it comes to the runway.