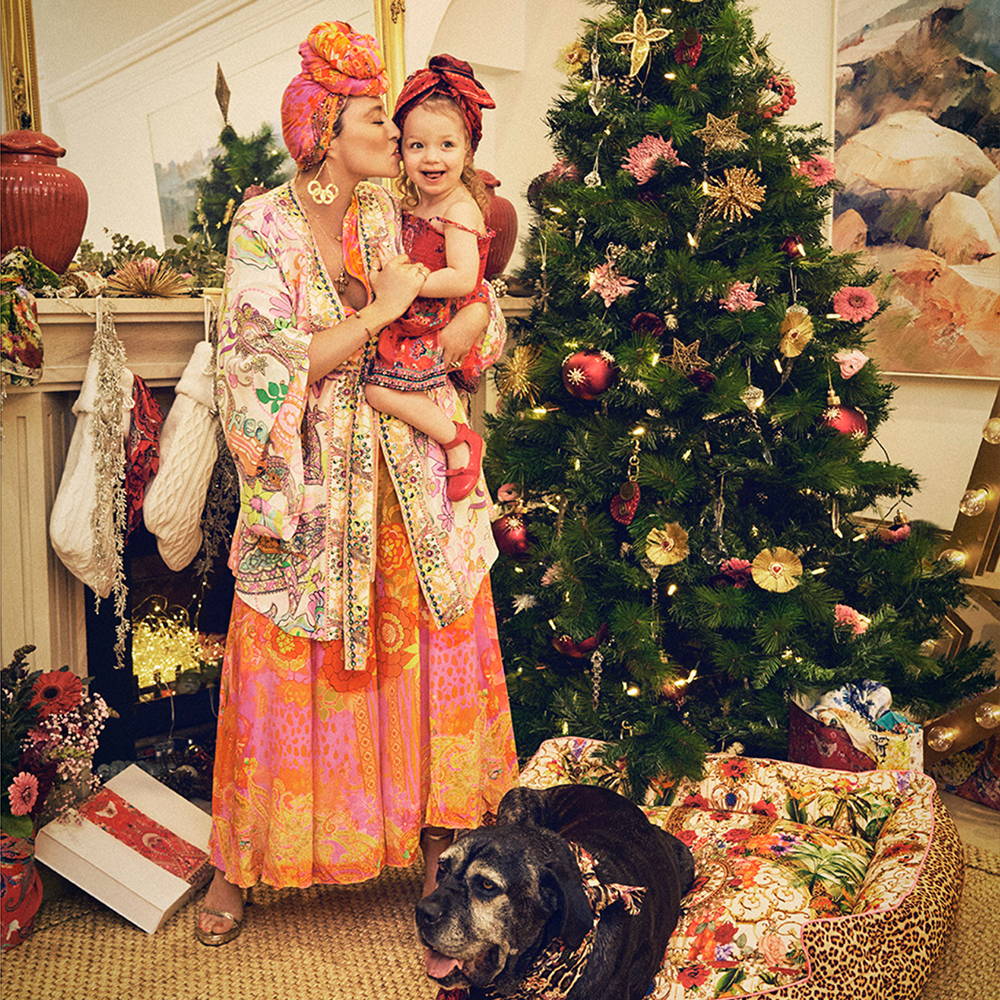 ---
2020!  What a surreal year it's been beautiful Tribe!
Who could have imagined such a wild ride?
All the more reason to send extra lashings of love and light at this most magical and special time of year.
The borders may be closed but our hearts are open and filled with joy and hope.
Through all the madness and challenges of this year, even in times of darkness I found ways to be grateful for all the joyous little things in life. Things we once took for granted.
I've loved more deeply, danced more wildly and learned with a hunger like never before.
I've treasured every precious moment with my miraculous mini me Luna Bear and savoured the reunions after separations with my beautiful man, soul mate and best friend JP.
Gratitude and connection have been the shining lights of my existence this year and I've grown, shape-shifted and embraced it all.
The magical CAMILLA Tribe continues to brim with love, spirit and so much joy.
I am so grateful to all who've shared in this year's crazy rollercoaster. To those who've lifted me up and inspired me. Thankyou!
2020 has been a reminder of how much we need each other, the power of community and the boundless joy of giving and loving.
So this holiday season, let's reconnect and savour the time with loved ones – even if that has to be virtually this year.