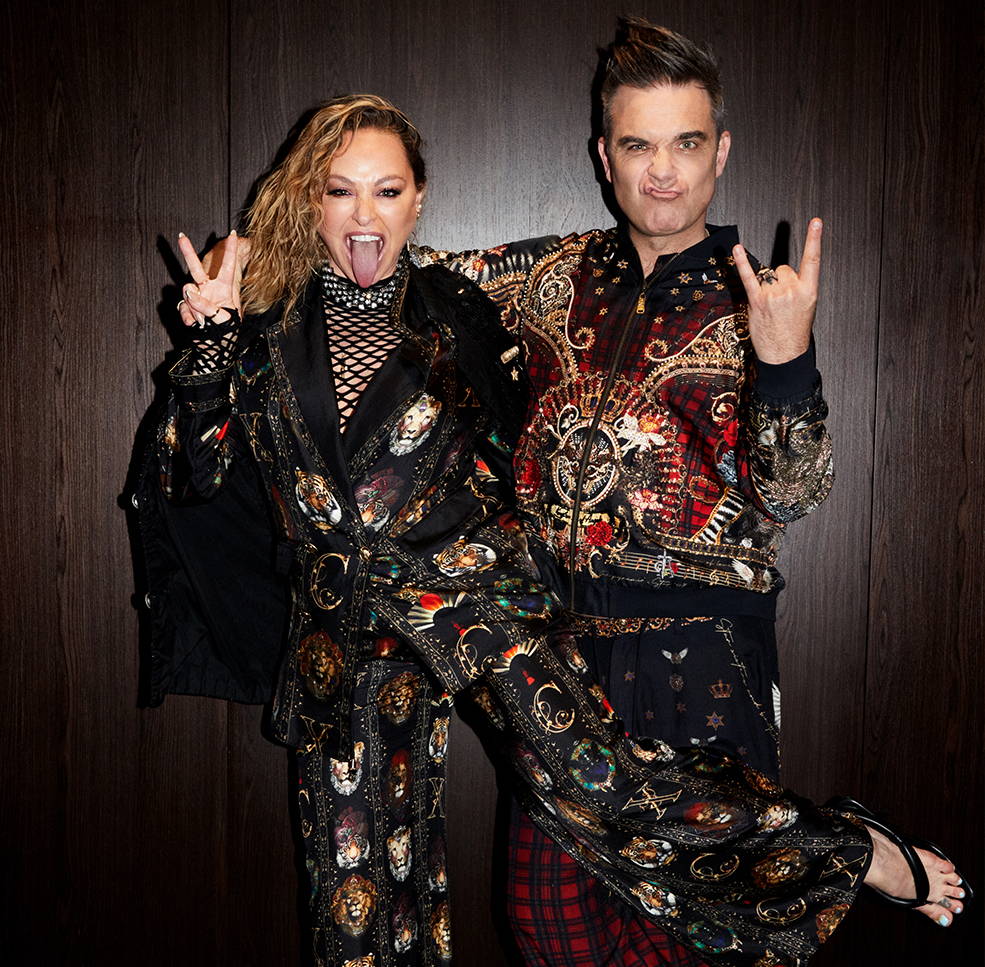 ---
"I'm wearing CAMILLA tonight! My favourite designer!" - Robbie Williams

No one rocks like Robbie. Let Me Entertain You, Angels Millennium, Rock DJ... his iconic songs have become anthems for a generation, and his equally iconic style has inspired fashion lovers around the globe. So, when an opportunity came up for the queen of Aussie fashion to collaborate with pop rock royalty, it was a match made in heaven.

"One of the most memorable moments of working with Robbie was going to see him perform on stage. He surprised me by singing 'Angels' wearing the embellished bomber..." - Camilla
When Milla met Robbie
Robbie and Milla first met in Ibiza. "I met Robbie there and magic unfolded. So we kept in contact and before I knew it the man himself called me and said 'let's do something together', so we did!"
"Robbie and I delved deep into his treasure box of memories and we've splashed these onto silken canvas, bringing to life his story with flair. We started these prints with a stage set and ran wild from there. With gilded gold, red roses, tartans and disco balls - these prints are born to entertain. Each print tells the tale of Robbie from birth to present day."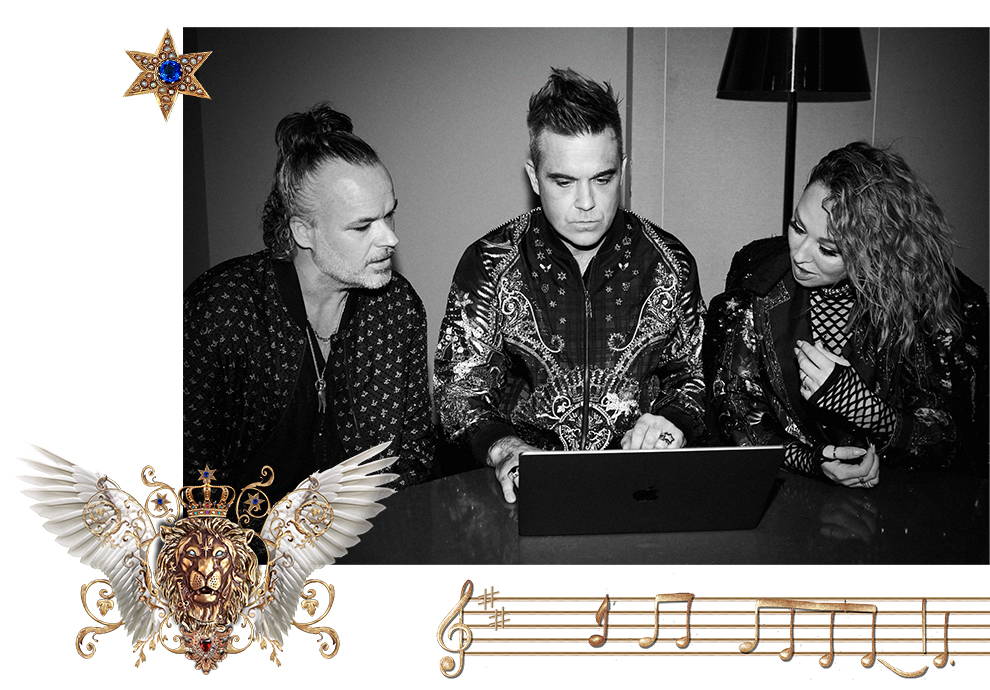 Designing the collection
"A melody written by pop rock royalty Robbie Williams and Camilla – where fashion meets rock and roll on a silken canvas backdrop."
To create the limited edition CAMILLA x Robbie Williams collection, Milla and Robbie spent 18 months collaborating, creating and designing. "After many late nights in the studio, phone calls from across the ocean, whether between Australia and the UK, Australia and America, Australia and Switzerland... We are finally giving birth to our Robbie Williams print babies," said Camilla.
She worked with her amazing collective of in-house artists, who hand-sketched tattoos, hand-drew flowers and collaged the most intricate designs to tell Robbie's story with hidden little motives scattered throughout.
The prints
"Mills is a true rockstar of print: she took all the things that make me me, and turned it into a work of art," said Robbie.
"You'll find all these secret little hidden messages within: my tattoos, my song lyrics, deeply personal memories from my childhood, homages to my family, mum, dad, my beautiful wife Ayda and my four little angels, and there's even a shoutout to my favourite bloody football team Port Vale."
"The central concept of these prints was to start with the stage itself, laid out in opulence, rock drama, and fun – what the world sees when Robbie performs. If you look deeply into these prints, you literally will see the stage built into them – in order to frame the storytelling that is his life," said Camilla. 
You'll also see lyric homages in forms of angels, a phoenix, and melodious music notes rising through the prints, along with some of Robbie's lyrics embedded into the prints.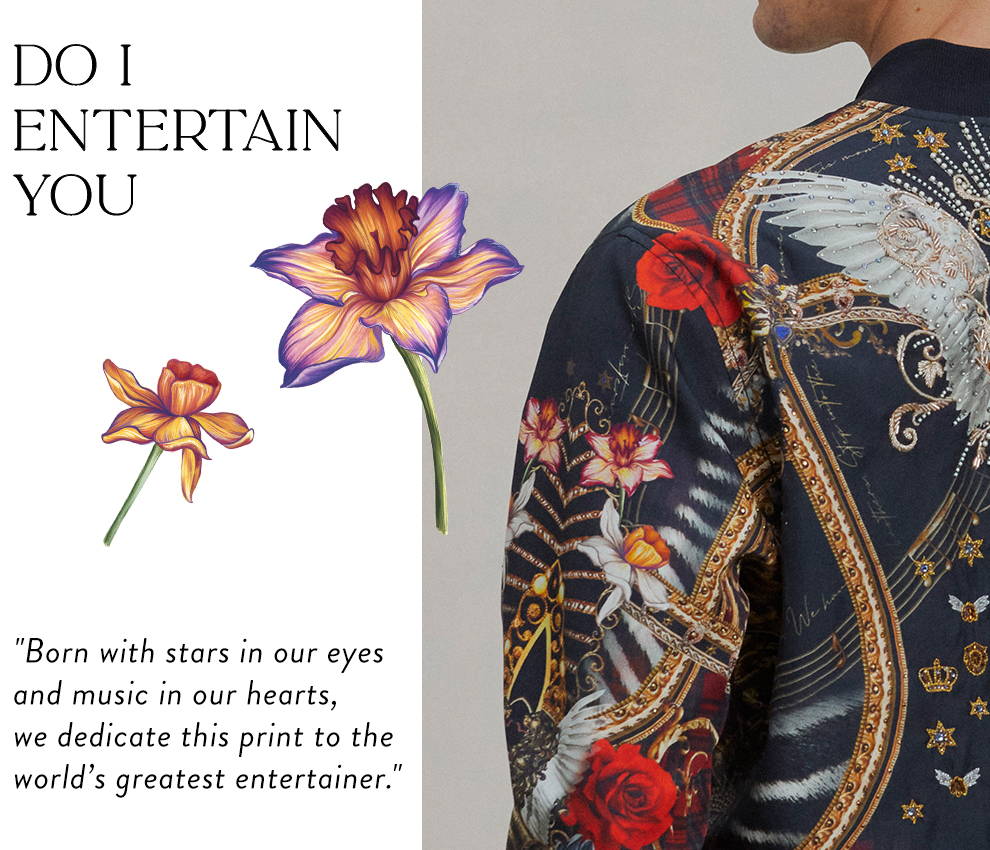 When Robbie was born, his father ceremoniously gifted a bunch of daffodils to his mother, and so, in honour of that moment, you'll see a collective of hand-painted daffodils dotted throughout this print.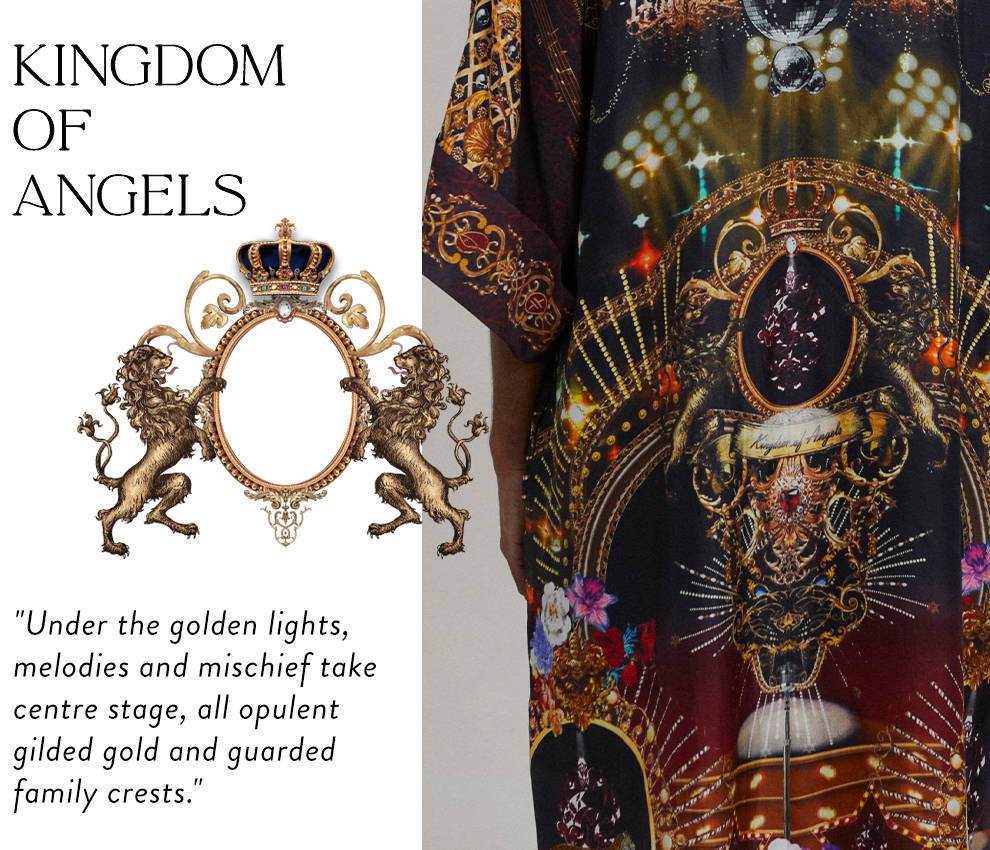 Growing up, Robbie's parents owned a beautiful English pub, The Red Lion, in Burslem Stoke-On-Trent. Our in-house artist has created a crest inspired by the current Red Lion logo especially for this print.
Rockstar Royalty is an ode to Robbie's life-long love affair with his football team. The Port Vale football crest centres the print and if you look closely, you'll also see a subtle nod to the Port Vale check.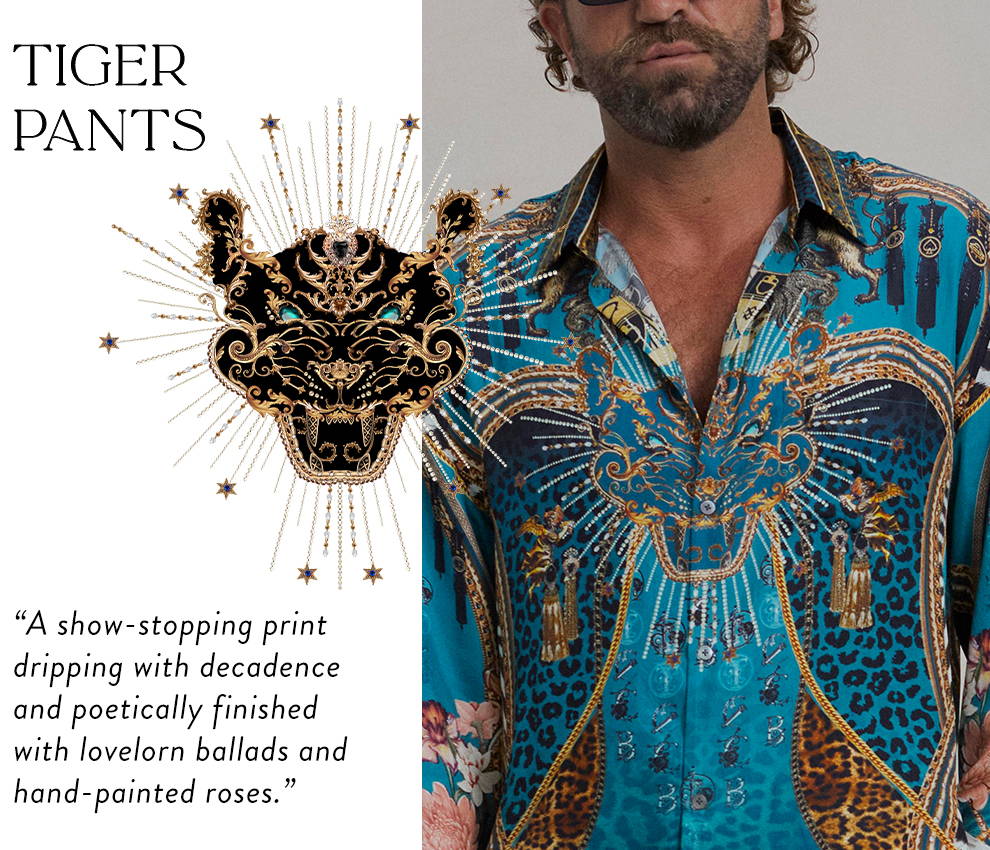 We pay a cheeky tribute to Robbie's infamous tiger underwear with this print, which we recreated in all-golden decadence in signature CAMILLA style.

"The big cat is definitely part of our shared DNA so for us to create a personal one for Robbie means he is well and truly apart of the Camilla tribe now," said Milla.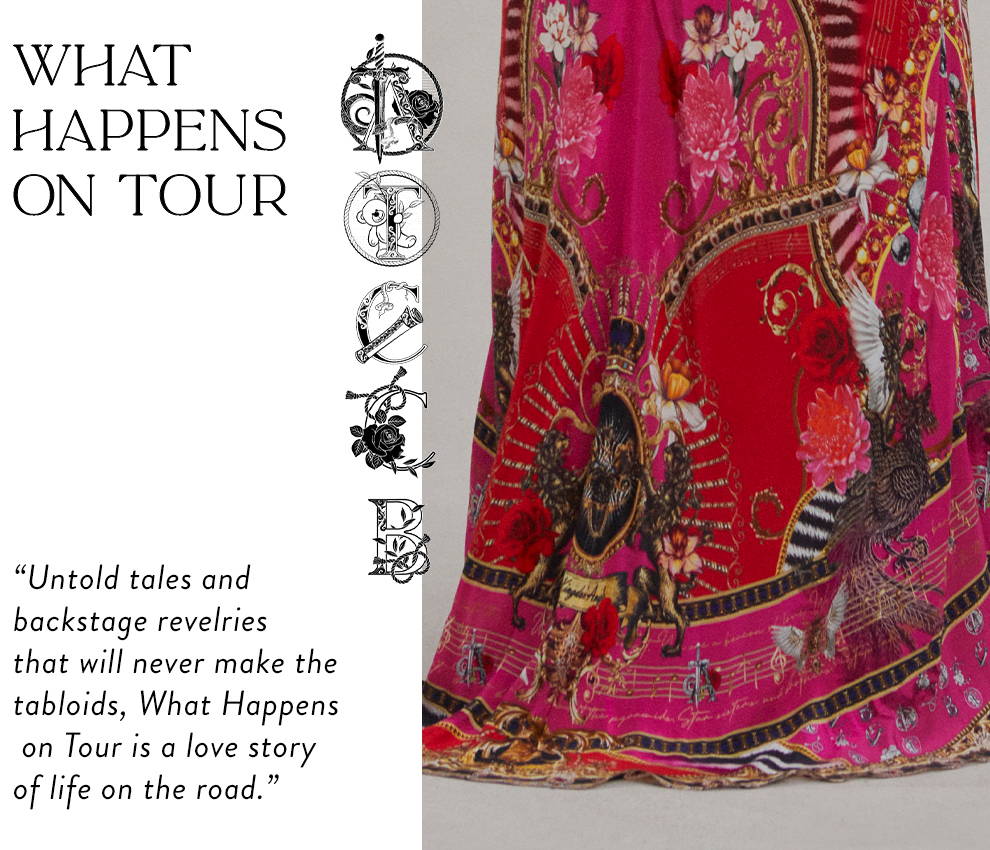 You'll find sketched tattoos in tribute to Robbie's beautiful wife Ayda, and their four angels, Charlie, Coco, Beau and Teddy. There are hidden references to several of Robbie's tattoos in the prints, including the Lion, Born to be Mild and 'All you need is love Ayda'.
Shop Milla's favourite pieces