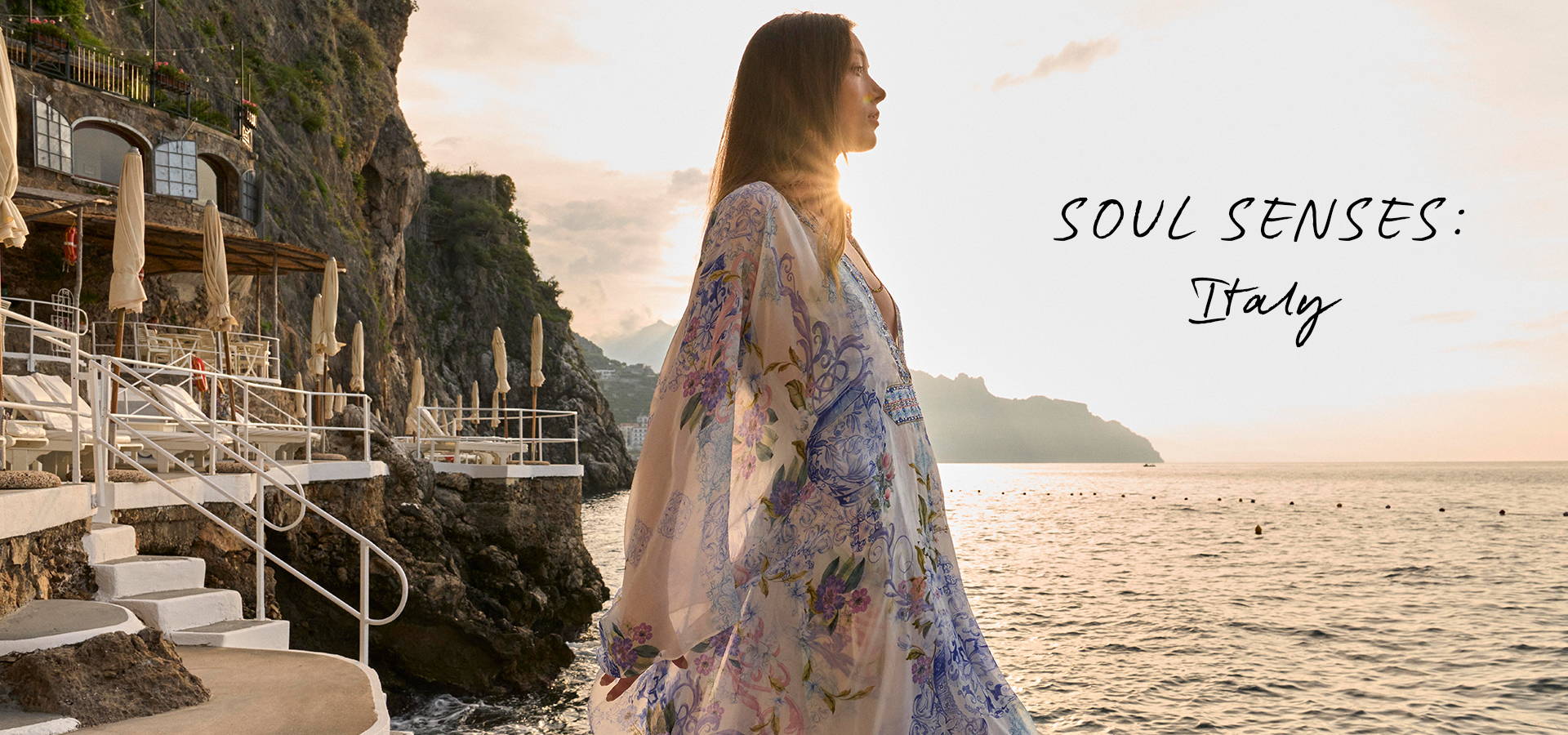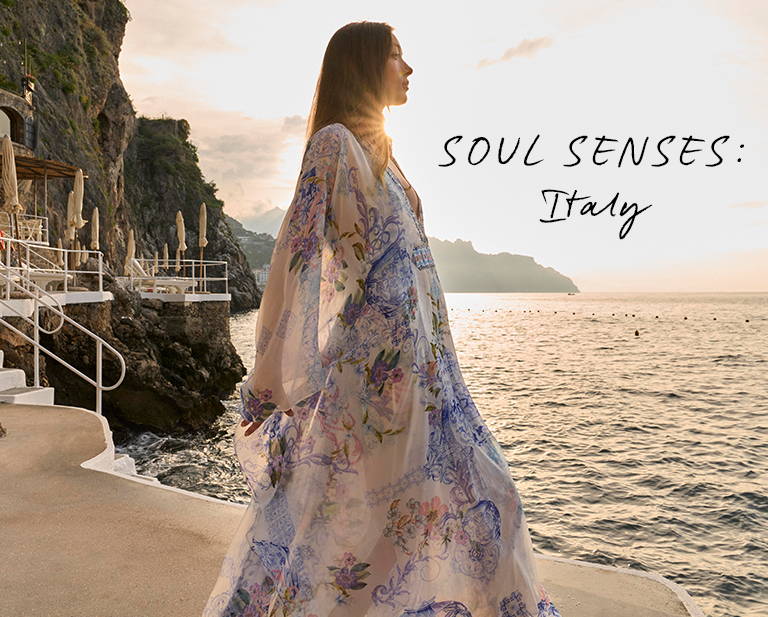 Where does one start with Italy? This slender piece of Europe that radiates a larger-than-life magnetic force is one that pulls me back time after time. Each visit, a new chapter of romance and rapture unfolds before I promise to return again next year. 

For me, Italy is a patchwork of all things good. Good food, good music, good architecture, good art, good lovers and good times – each bound together with the richness of life and the love of tradition.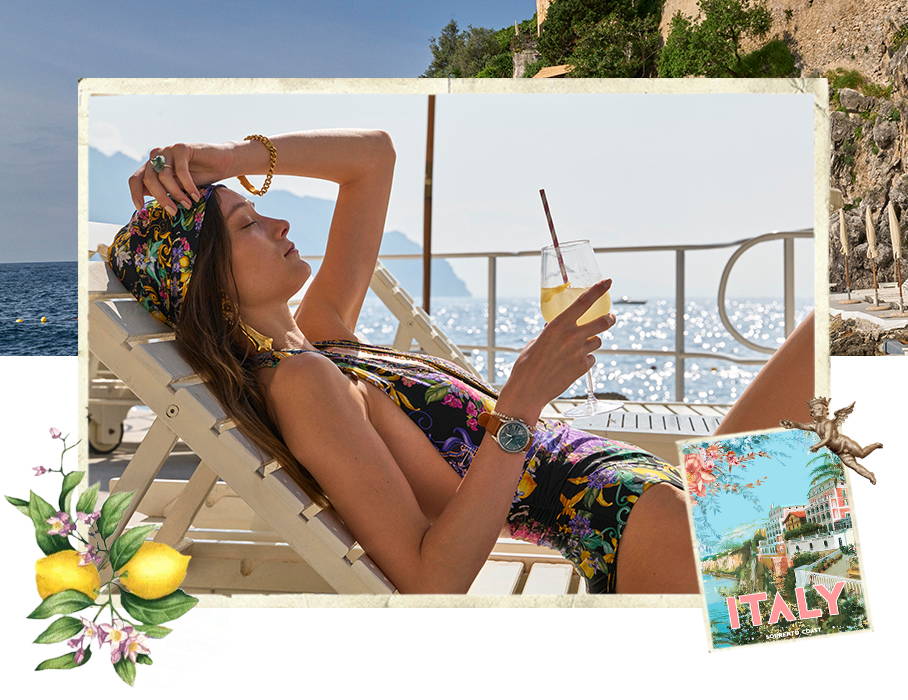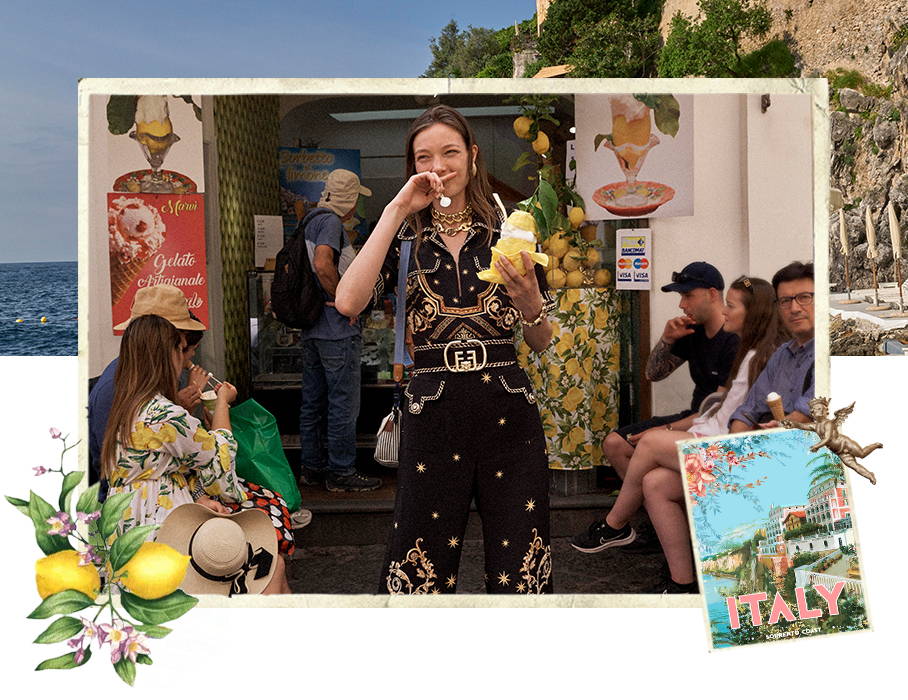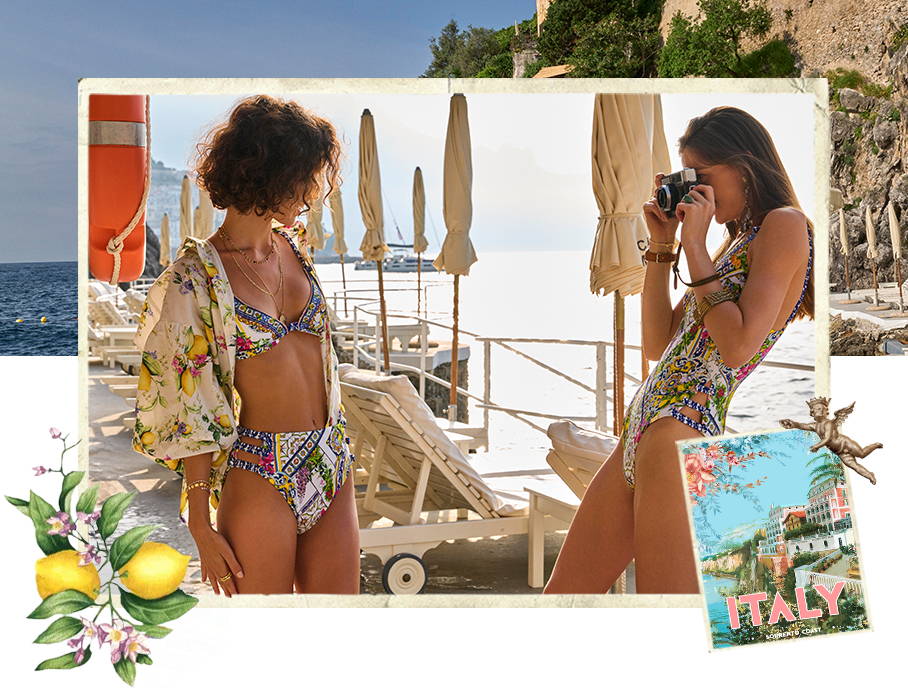 However, what I love most is that it is as beautiful as it is broad, in what it can mean for different people. There is room for everyone at this table, with plenty of food, wine and stories to go around, too.

For some, it could be a poetic pastel dream of roaming Tuscan vineyards before retiring in a vine-wrapped villa that feels older than time. It could be a high octave evening of dancing that starts with Italian disco in Roman nightclubs, and finishes with a 3am candlelit dinner. Or it could be the romance of gently awakening to a sea breeze and the scent of Amalfi lemons and falling asleep to the sound of waves lapping the shoreline.

Take the fast with the slow, the loud with the quiet and the lavish with the rustic. Pull up a seat. I've been waiting for you, darling.

SHOP THE COLLECTION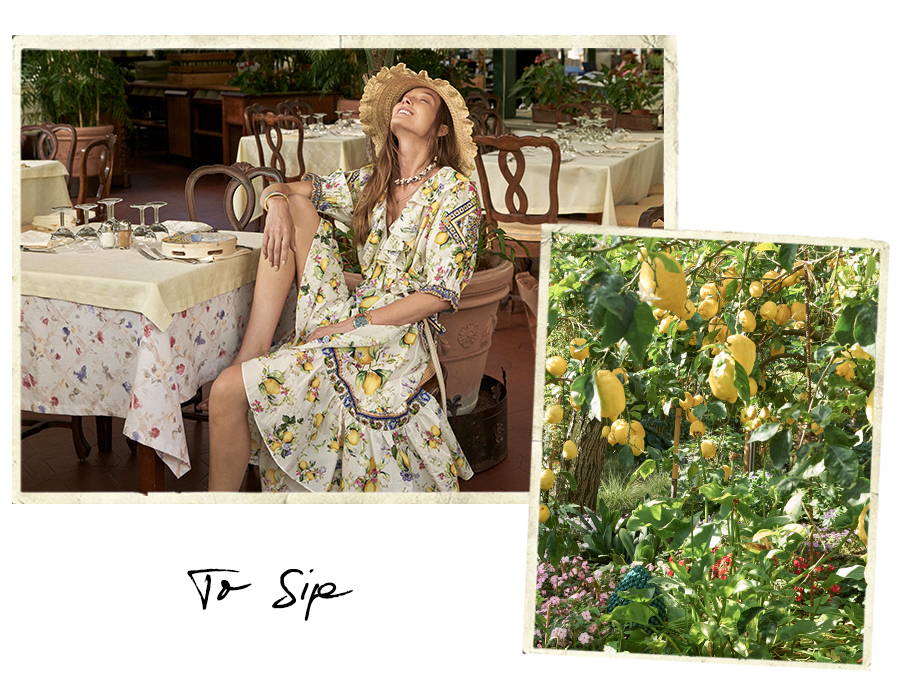 In the past few years, I've had a spritz graduation from Aperol to Limoncello.

Best served in the south, a Limoncello spritz is a labour of slow love. Hand peeled Amalfi lemons are steeped for months before harvest ahead of the summer.

Fill a large glass with ice, ideally one that you can cradle in palm of your hand (for dramatic effect). Add a shot of fresh lemon juice, a shot of limoncello and stir. Top with some sexy prosecco, a dash of sparkling water and garnish with a handsome slice of lemon (again, for dramatic effect).

Stir, sip and savour – you're on holiday. Another one?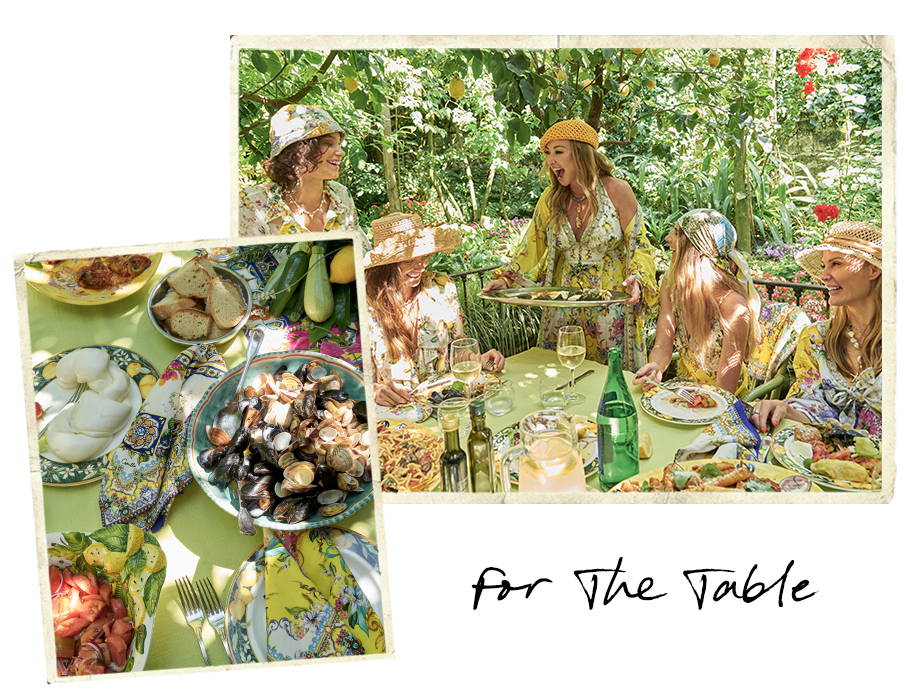 The theatrics of a long Italian lunch is unmatched. The passion, the drama, the romance, the longevity!

Over time, I have perfected my playbook of dishes for the table that I have memorised like my own birthdate. I hope you're hungry.
Burrata with fresh tomatoes and enough olive oil to sink a ship

Barbequed prawns soaked with salted butter and topped with fresh parsley   

Bread baked that morning to mop up the mess. 

Freshly chopped iceberg lettuce showered in lemon juice. 

Handmade spaghetti vongole with sliced chilli and baby tomatoes

Cacio e pepe with traditional tonnarelli

A whole salt-baked fish with the caveat that I take the honours of bashing the salt crust open to debone and serve. 
A few limoncellos that magically appears in front of us, courtesy of the owner

And while the owner is here, we'll order their favourite from the dessert menu (it's always the best and usually comes with more limoncellos)

SHOP NEW HOMEWARES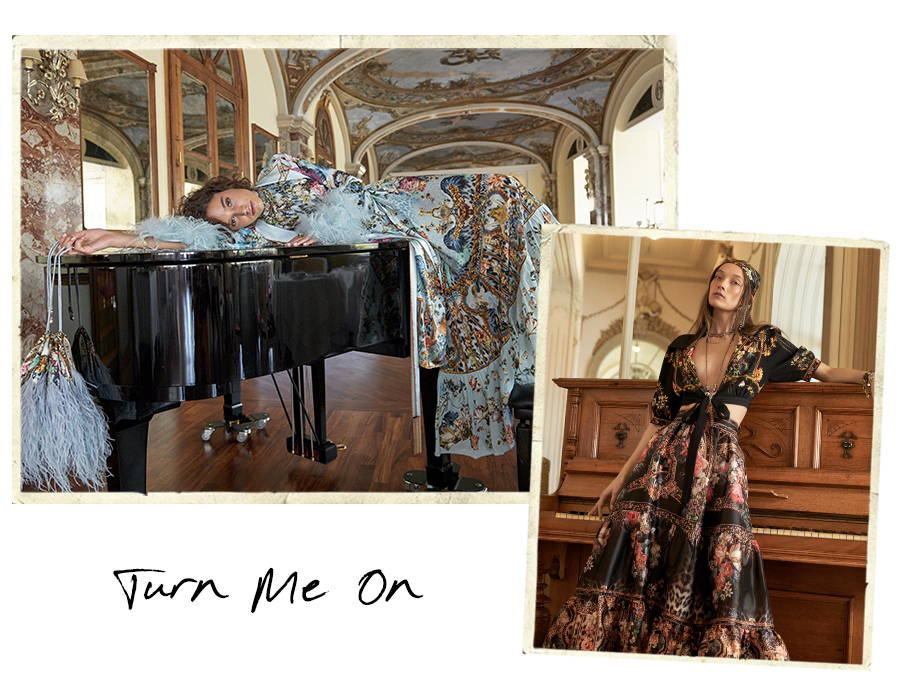 There's nothing like the right playlist to transport you to a magical new place. Music is a luscious mosaic of rhythm, melody and poetry with the power to evoke sensations, alter our mood, empower us and uplift us. With every new collection, I create a soundtrack of my favourite music, which I love to blast when I'm designing new prints. Press play on my AMORE MIO playlist (and turn it up!)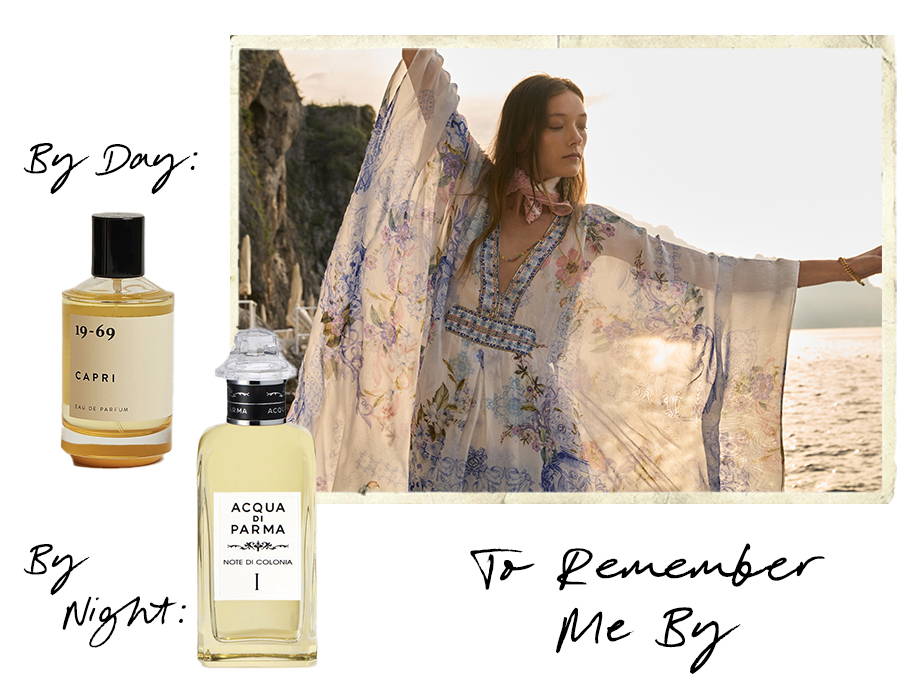 Scent, memory and emotion are uniquely intertwined. Fragrances and aromas can conjure up events, places, thoughts and feelings from long ago in vivid sensory surround. That's why I love to invest in special fragrances that will remind me of my travels, long after I've returned home. Spritz generously for a one-way ticket to la dolce vita.  

BY DAY: Capri by 19-69
BY NIGHT: Note di Colonia I by Acqua Di Parma

READ CAMILLA'S TRAVEL GUIDE