THE FIRST LOOK:
SCENE FIVE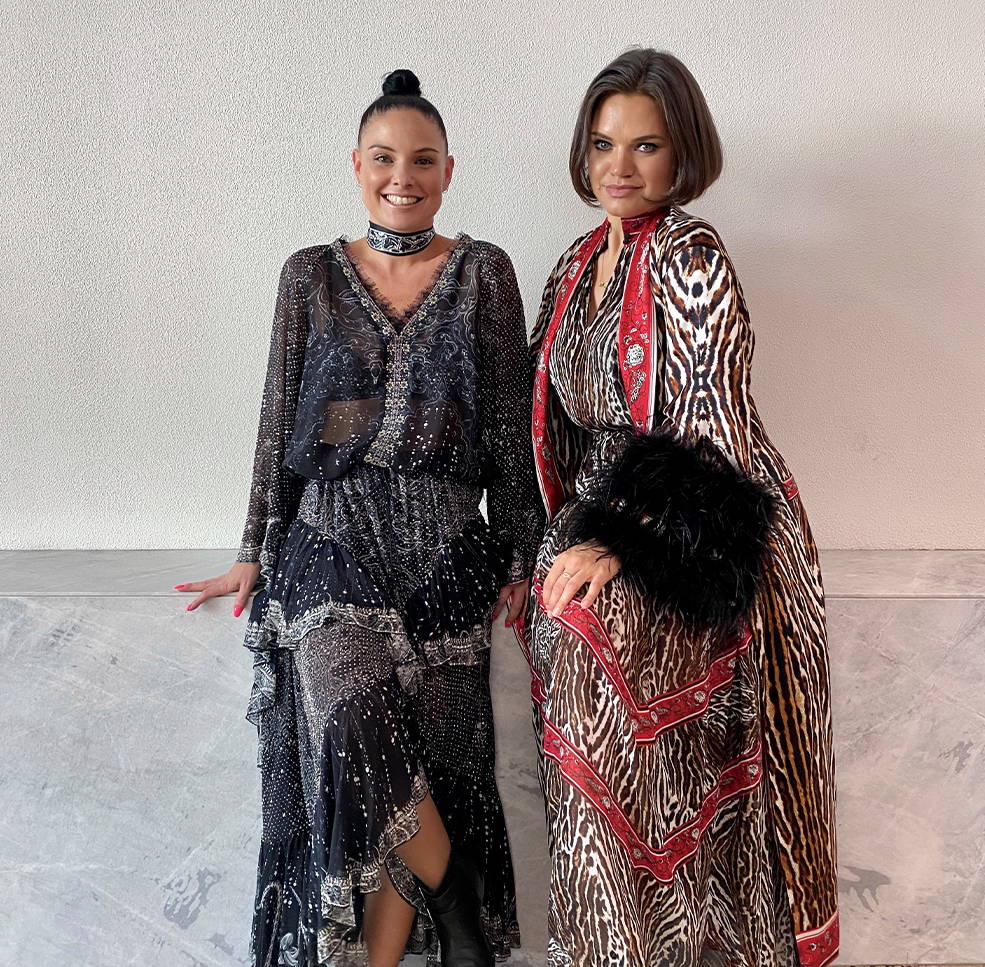 ---

This collection is a little tougher than we have done for awhile: think skull motifs, studded trims and lots and lots of hardware.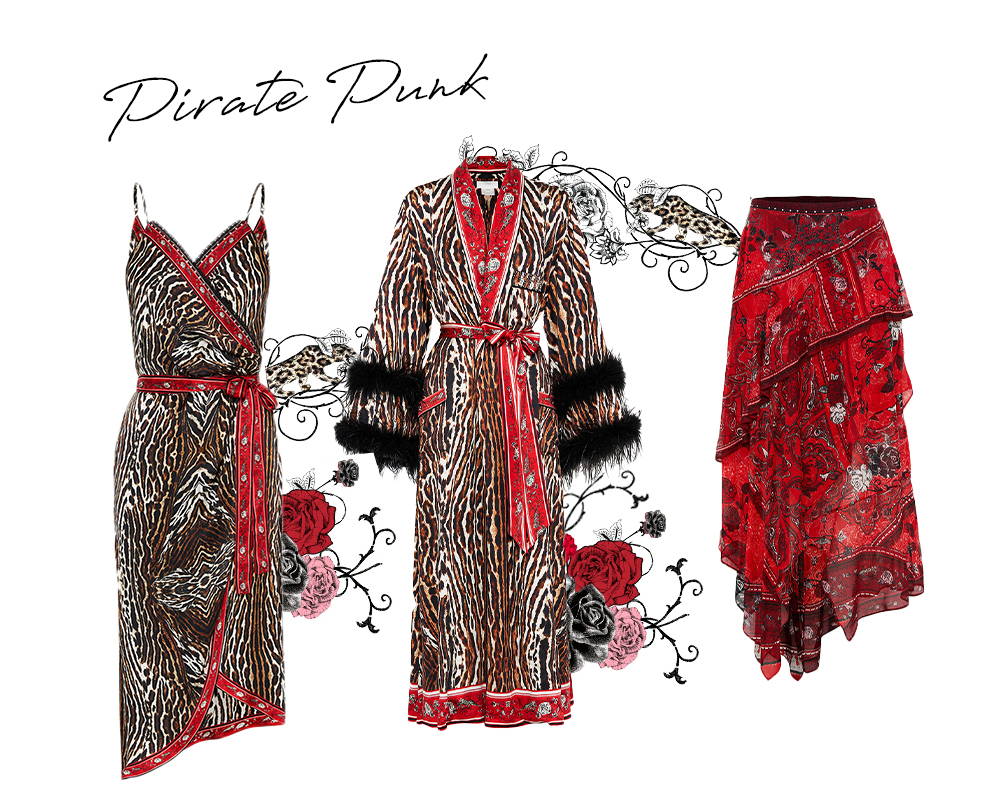 Bold crimson, rough roses and wild animal print come together here. Telling the stories of old, this print depicts rebellious musings from the seven seas. The season standout is the flared sleeve robe, but the asymmetrical dress will also be such a favourite – it's a silhouette that suits every shape. Try it with a heel and a chunky belt at the waist. We also love the cami and the ruffle skirt together – the animal print plays perfectly with the bandana-style pattern. Finish with the silk scarf wrapped around the head.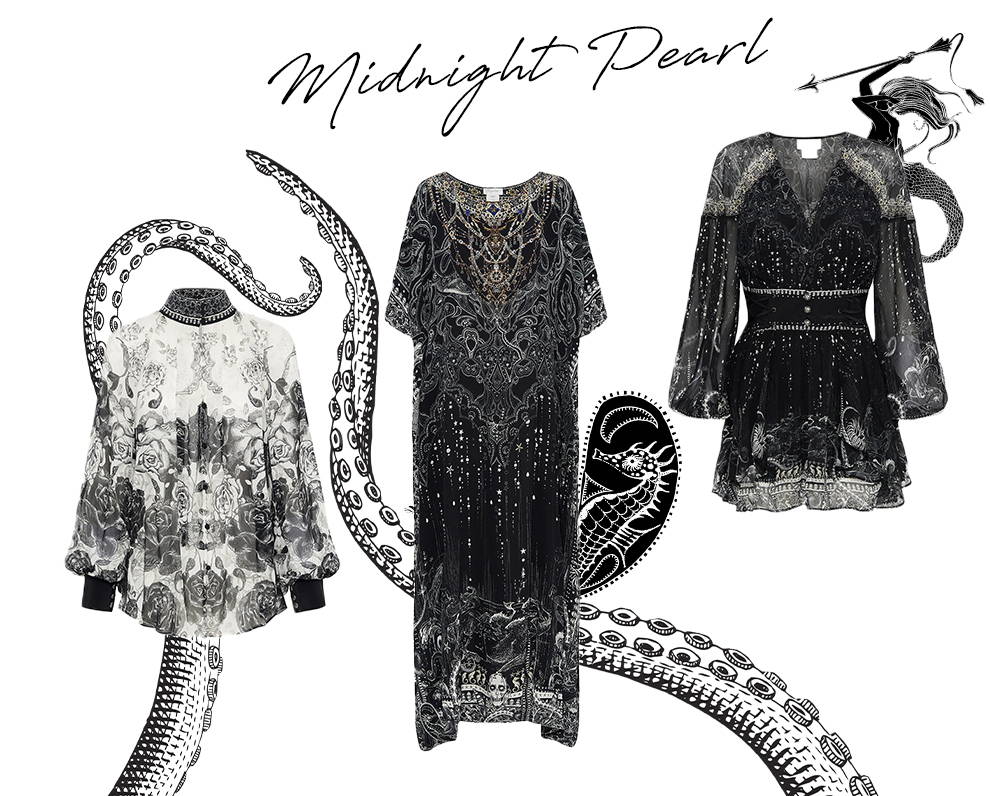 Dark and moody, and then uplifted by embellishments, this print follows the rum-soaked diaries of a wicked pirate princess. Heavily embroidered necklines and a treasure chest of motifs are found throughout the print, just take a look at the classic kaftan. We also love a patterned bralette under a sheer blouse and this one is no different. Wear yours with either the black or white based print. The banded button-through dress is another season standout: take a look at the corsetry detailing at the waist.