CAMILLA x TAHNEE
A collaboration with @tahnee_kelland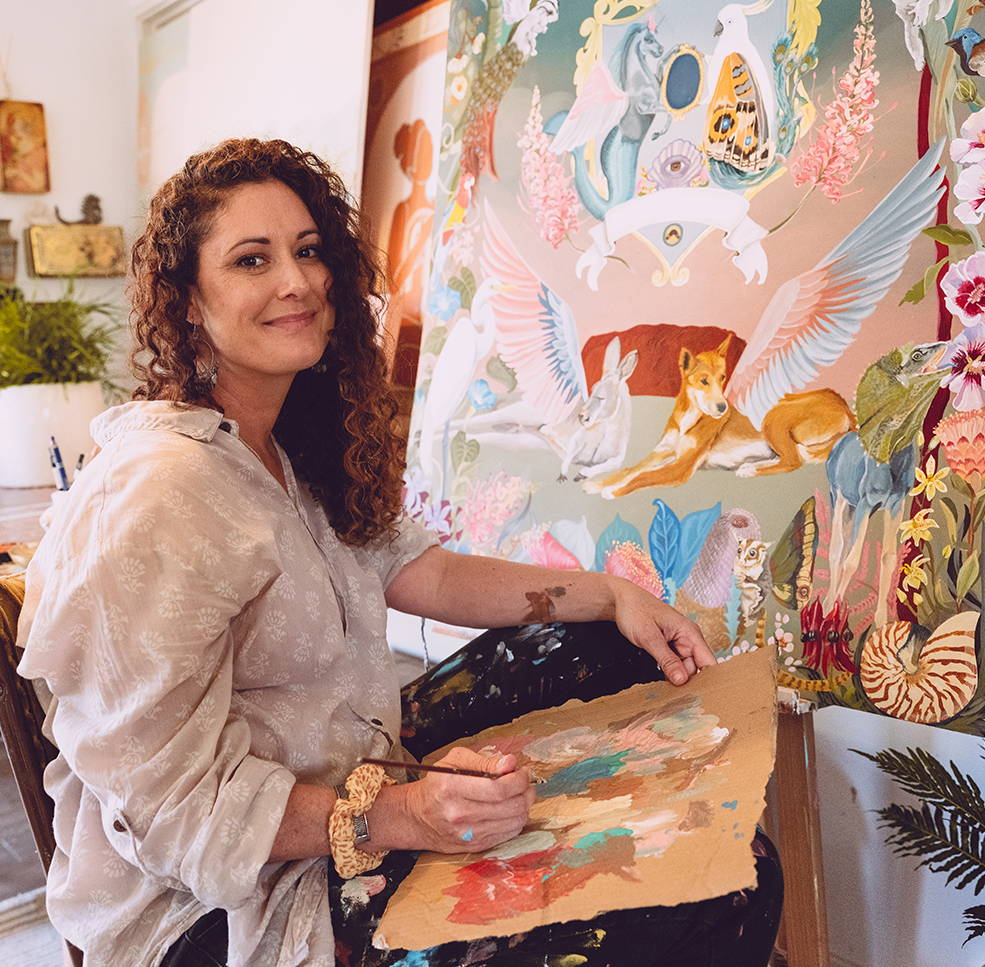 ---
We're so honoured to have collaborated with home grown talent Tahnee Kelland. Her beautiful paint strokes crafted the Let's Take A Trip and Homeward Found prints as part of our Resort '19 collection. The pieces pay homage to Australian icons in her dreamy pastel palettes.
We're in love. Available in store and online.
With love xx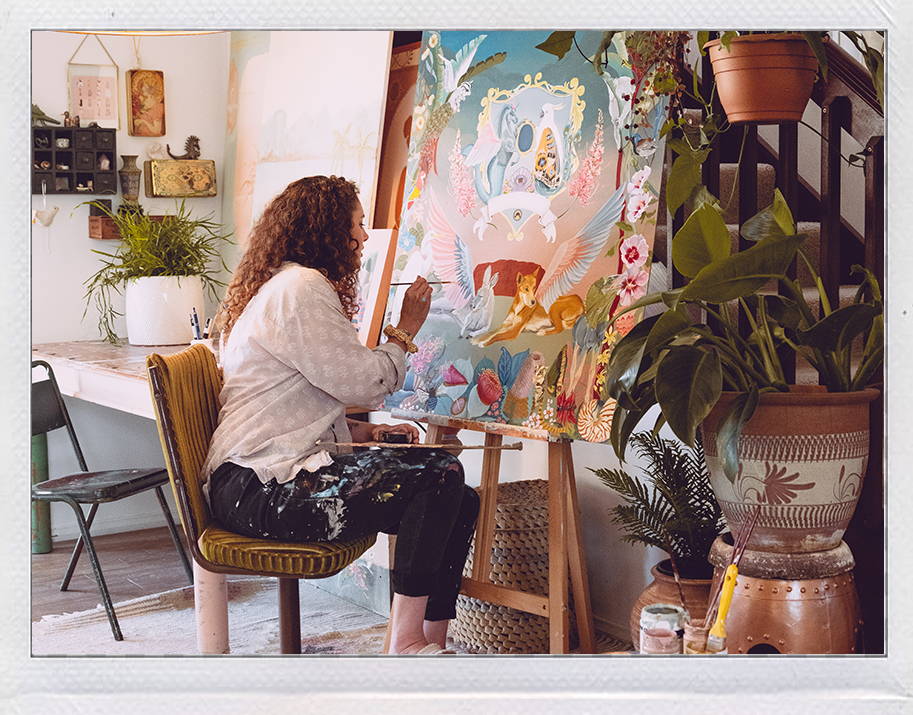 Grounded in the subject of spiritual and inward growth, Tahnee's ever evolving painting style sways between symbolism and folk art. Recurring motifs, flowers, foliage and the female form draw the viewer into a reflective and meditative state where balance and serenity are the ultimate reward. 
What made you want to collaborate with Camilla? 
Tahnee: I've always admired CAMILLA's creativity. Particularly the heart and soul that goes into the prints. From an atheistic point of view I love the way Camilla mixes different prints together with the use of borders and a contrasting colour. Even though she makes this look so effortless , now having worked with Camilla behind the scenes I have an even deeper appreciation for just how much work goes into each piece.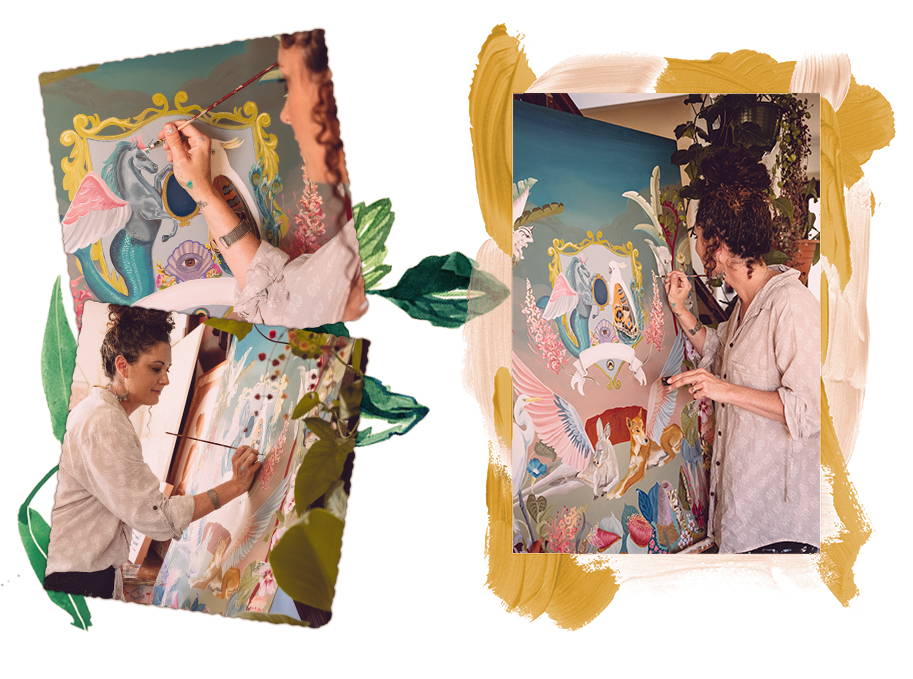 What does your artwork represent? Where does yours inspiration come from when you created this artwork?
Tahnee: The artwork "let's take a trip" celebrates the native flora and fauna of our country with a twist. The dingo and kangaroo have wings, the frilled neck is half lizard half horse , the cockatoo has butterfly wings. They all have something a little magical about them to represent just how unique and beautiful they really are. We are so lucky to have such amazing creatures calling this country home it was really fun to celebrate them in such a fun way.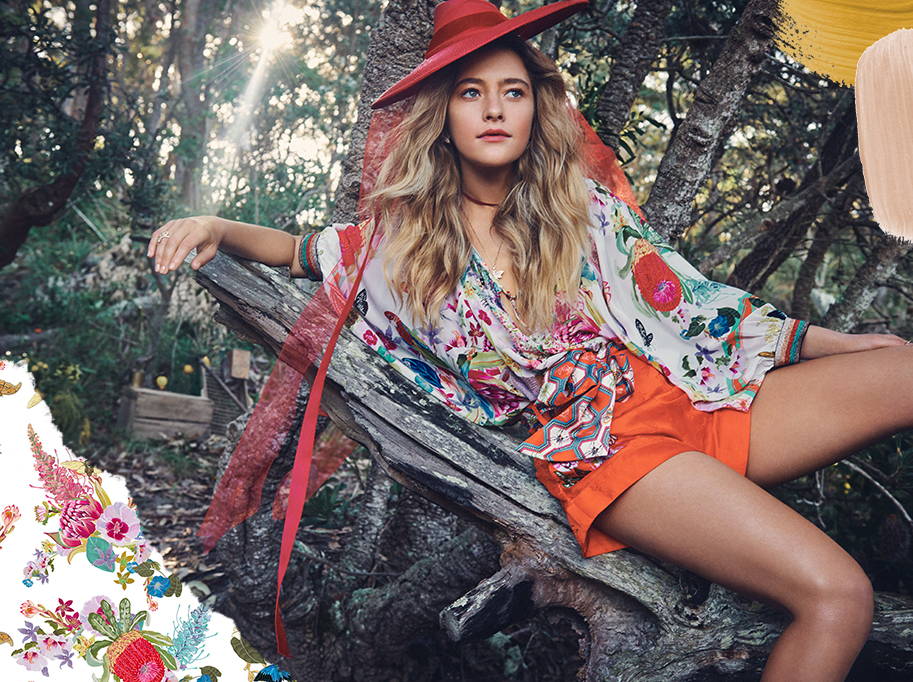 What moves you most in life, either to inspire or upset you?
Tahnee: So many things inspire me and inspire my artwork the list is endless. Daily life in general and just being able to be alive and experience this existence is inspiring! I'm the kind of person that really appreciates the small things in life and I feel like there is an abundance of beauty all around us and more importantly with in us , if we can tap into that life is really honored for the gift that it is.