Rainbow Blanket 
And the Giver Of Life Inspiration | RESORT 19'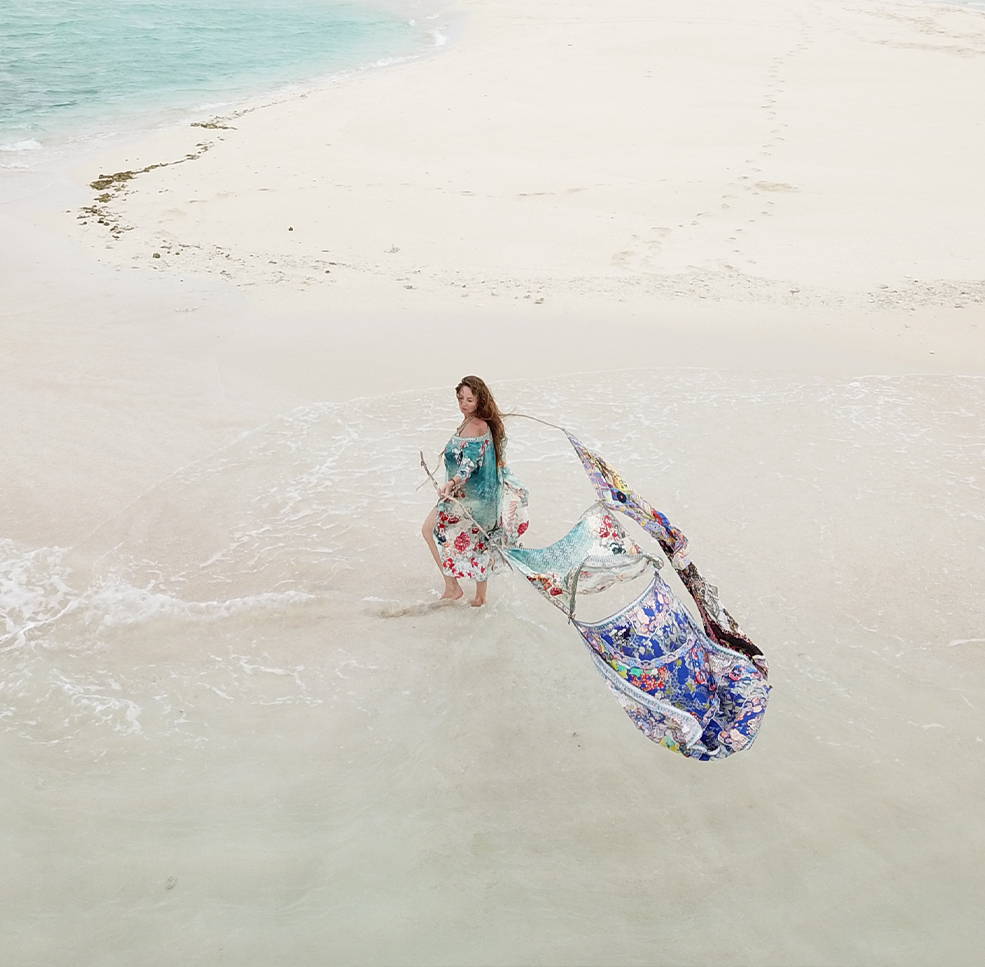 ---
The Rainbow Blanket, our latest collection for Resort 19'
Off the coast of Port Douglas and atop a gentle morning sea swell, currents break from unison and circulate above what rests below.
Underneath, sun rays pierce through the sea's ceiling to illuminate schools of aqua and lavender parrot fish that light a path to coral gardens.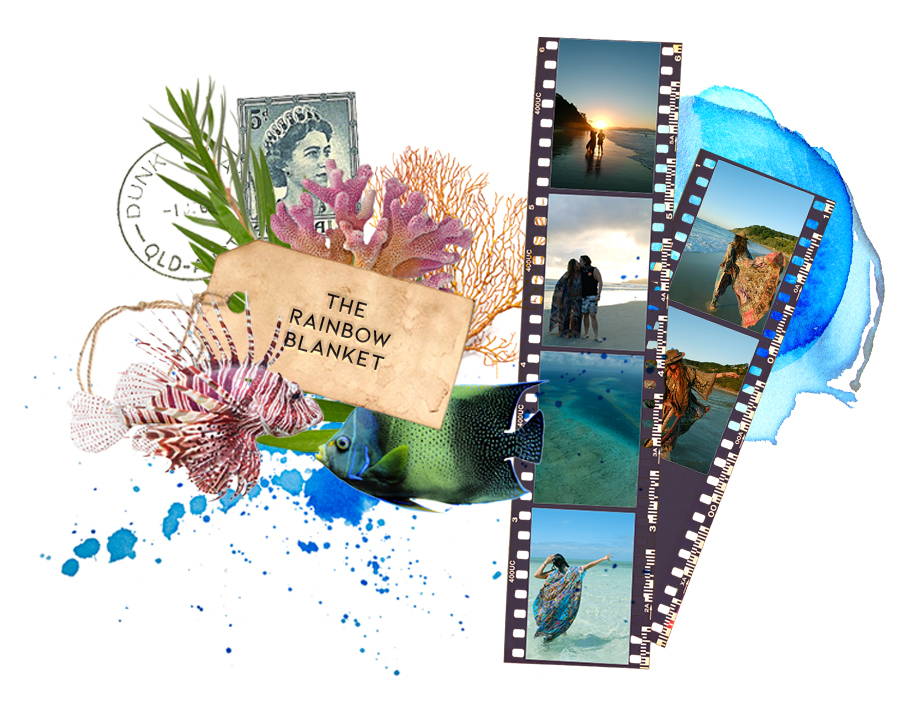 You can help save Australia's colour and Protect our Reef by supporting reef conservation organisations, by educating your own Tribe on the magic of marine life and their plight against climate change, and by devoting time to community-based movements such as Citizens of the Great Barrier Reef.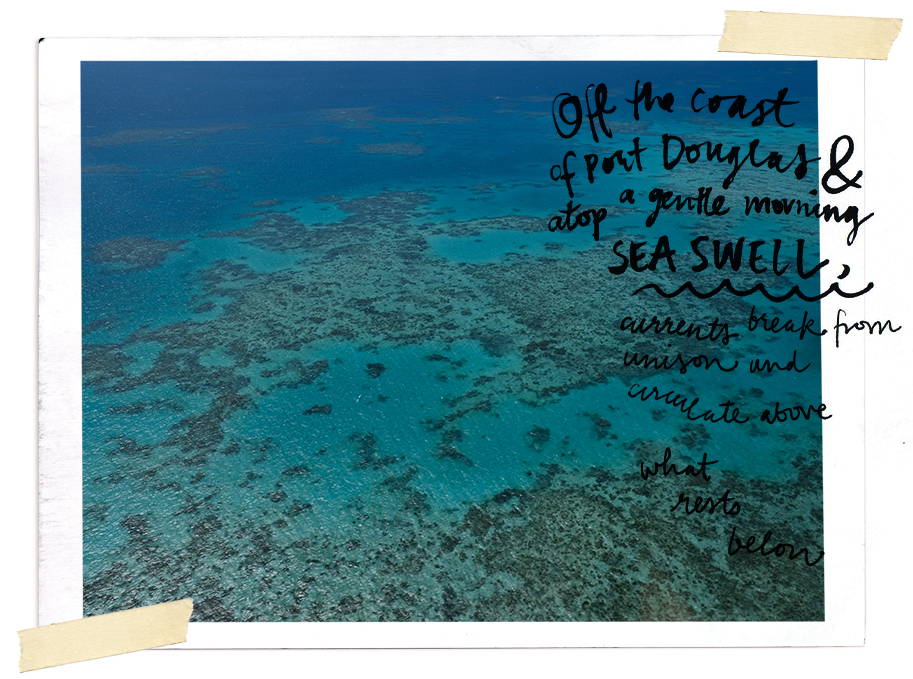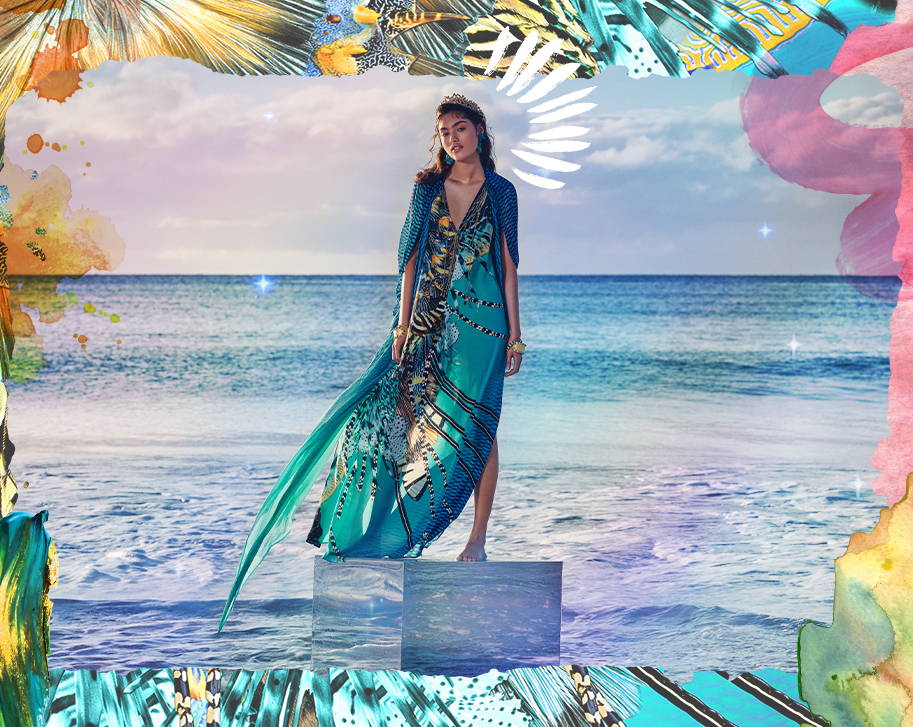 Giver Of Life, part of our latest collection for Resort 19'
Rivers, wetlands and estuaries; they are the ultimate givers of life.
Each delicately complex, these ecosystems bind the intricate relationships between flora, fauna, wildlife and humankind. Our environment, economy and livelihoods run rapidly through them every sacred second of every divine day.
From the ancient crevices of the Daintree Forest that nourishes and connects its delicate inhabitants, to the hypnotic winding bends of Byron Bay's Brunswick River then travels from land to sea – we are all connected one way or another to these bodies of life. And what we put in – we get back. We must let our water run free, just like Mother intended.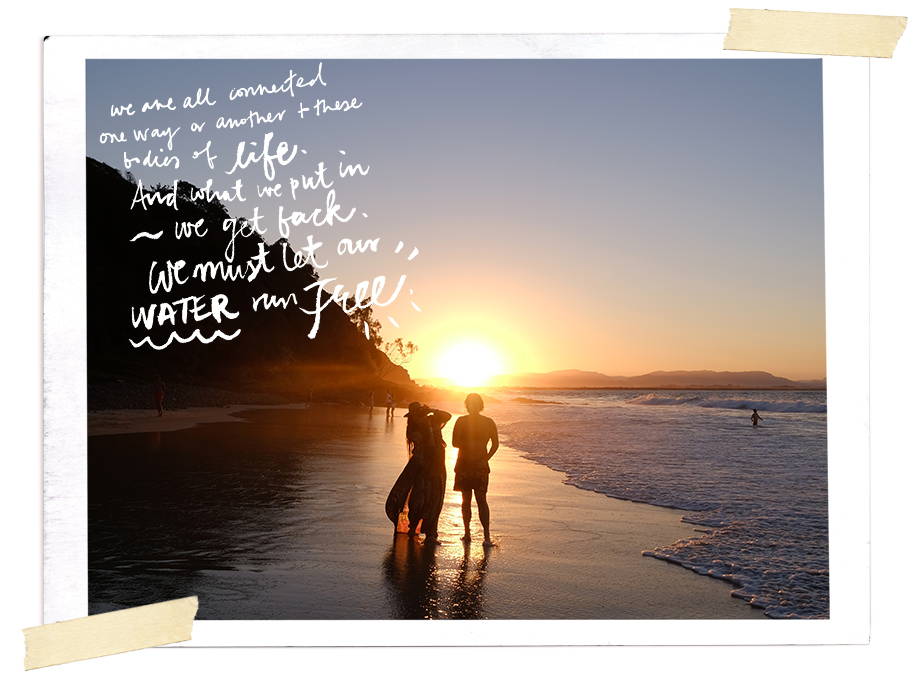 You can help save Australia's colour and Protect our Water by minimising your domestic chemical use, engaging in responsible boating practices, participating in local clean-up efforts, and by reducing and reusing water.