IN THE DESIGN ROOM:
SCENE ONE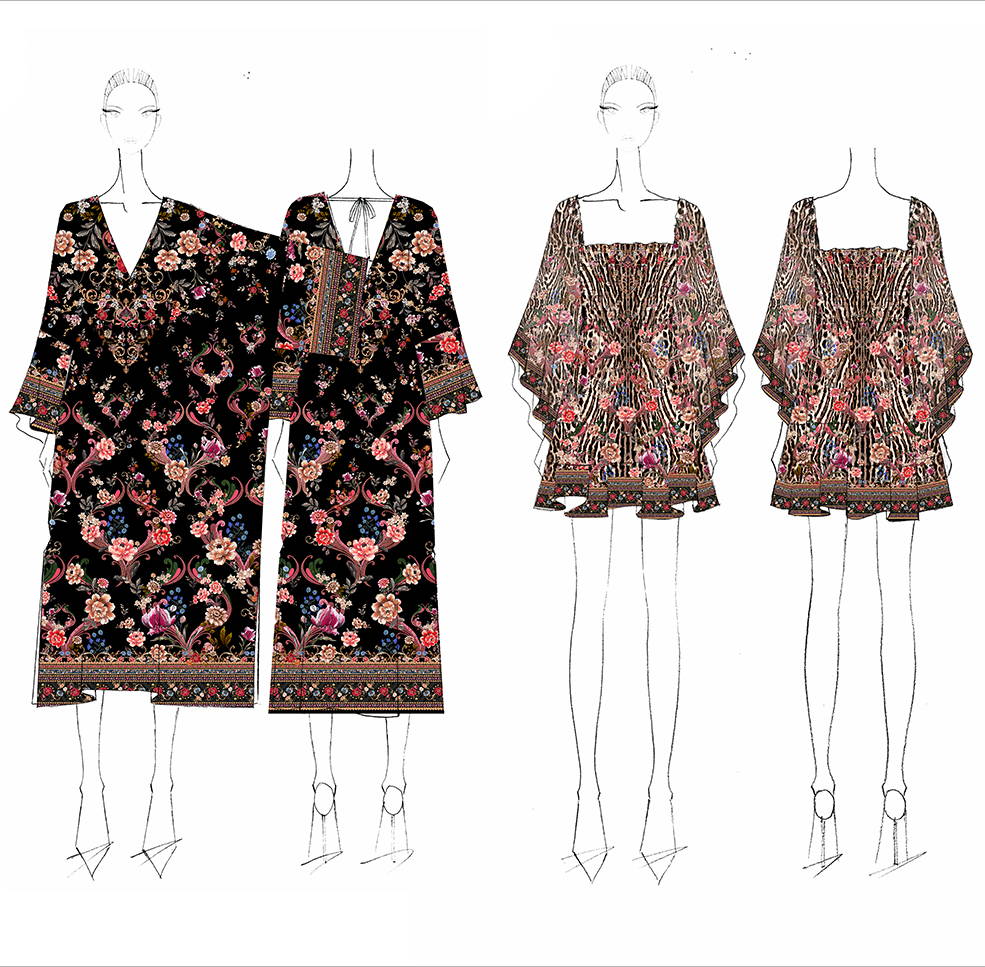 ---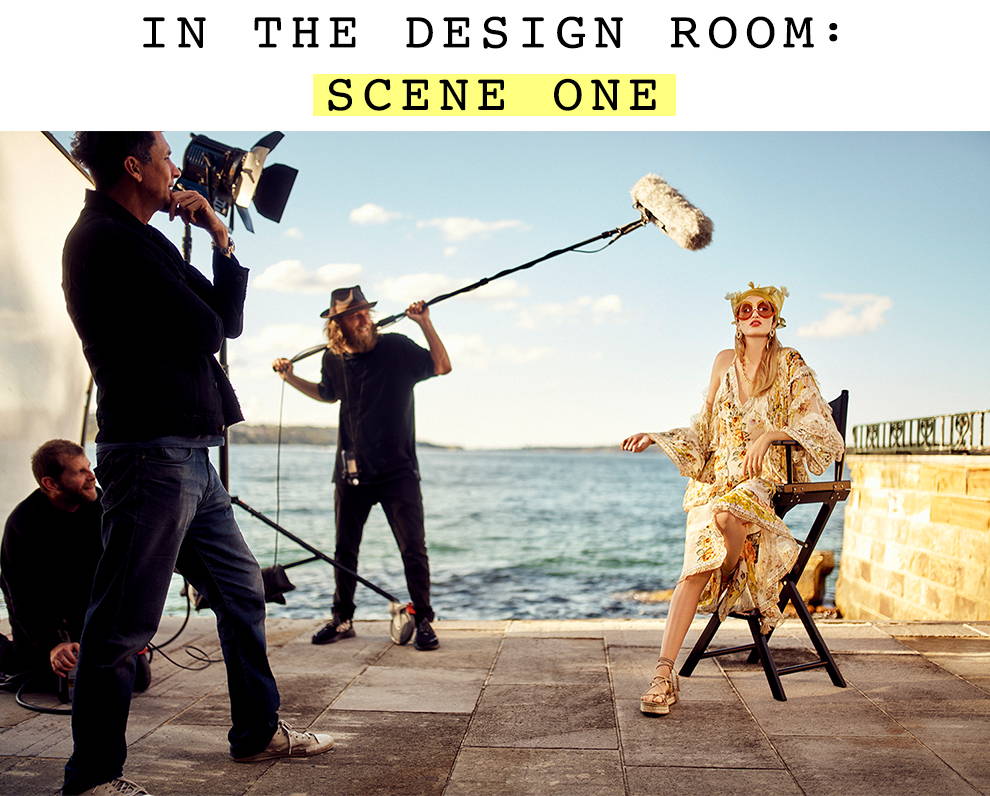 Notes of nostalgia drift through this drop that stars three prints paying homage to an unforgettable Italian summer. Set within a Tuscan villa, we see eclectic characters come together and fall apart in the midst of sprawling vineyards. It is a tale of beauty, of lust, of innocence lost and wisdom gained. We find the sweetest of blooms, wild animal print and citrus hues intertwine to create wistfully romantic prints, ripe with beautiful floral motifs.

It's all about pretty femininity and romance, with floral on floral on floral. We start the season with signature dresses: long, flowing silhouettes that are dreamy and well-suited to the season ahead. These pieces are finished with ornate heart locket charms around the neckline, lace inserts and delicate pique trims.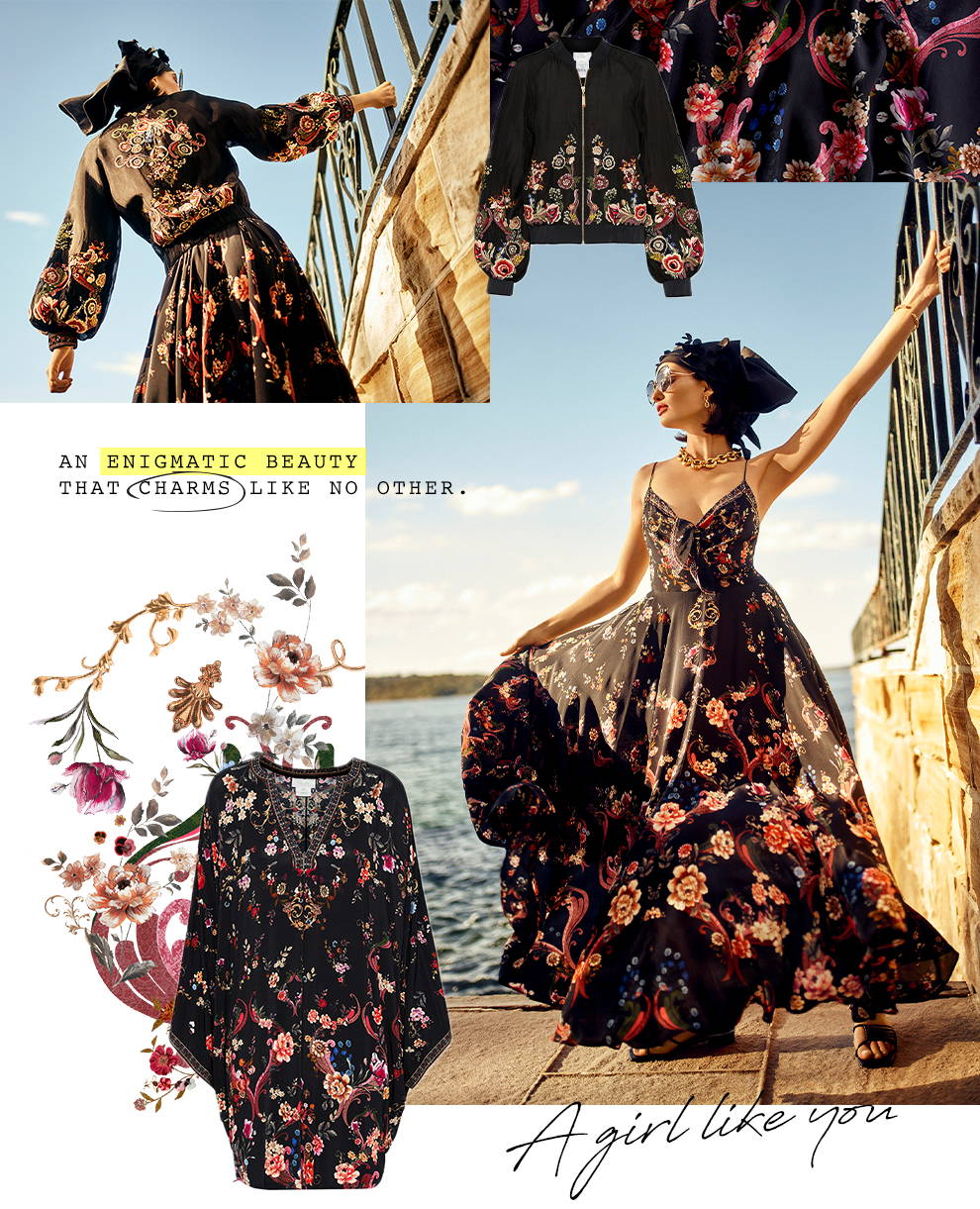 When designing this print we started with delicate blooms, and then a Tuscan palette. It's warm: you have all the yellows, you have sage green, you have the wine reds that represent the vineyards of Tuscany. This print features climbing botanicals, growing boldly upwards in a gentle gradient and finishing with delicate petals blossoming at the top which is endlessly flattering on the form.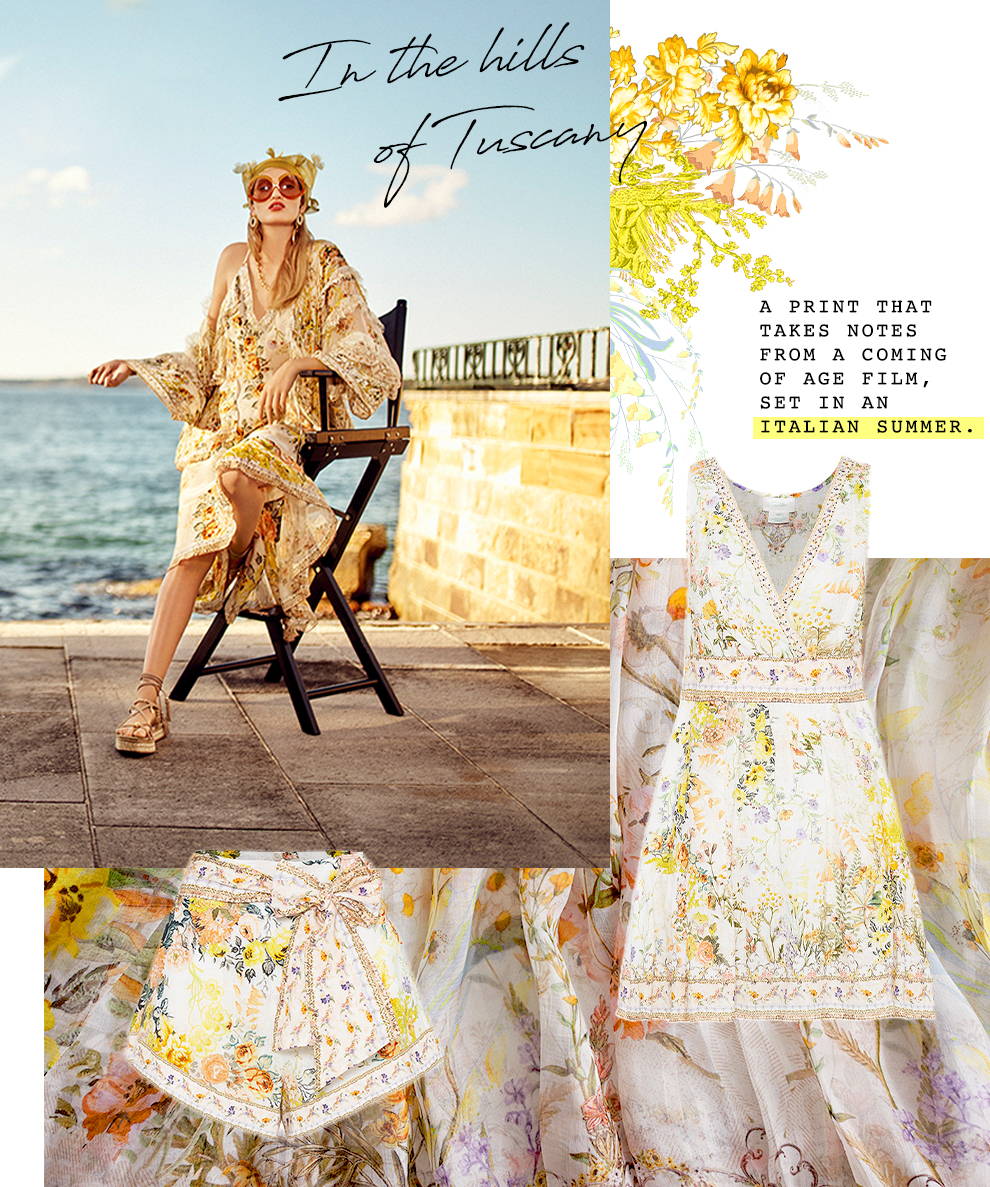 Soft and romantic in this beautiful citrus yellow and resplendent with native tributes. The linen really speaks to the romance of this collection, as does all the ruffles and tiered skirts in the design. It's the opposite of silk in that it sits away from the body to create this divine structure.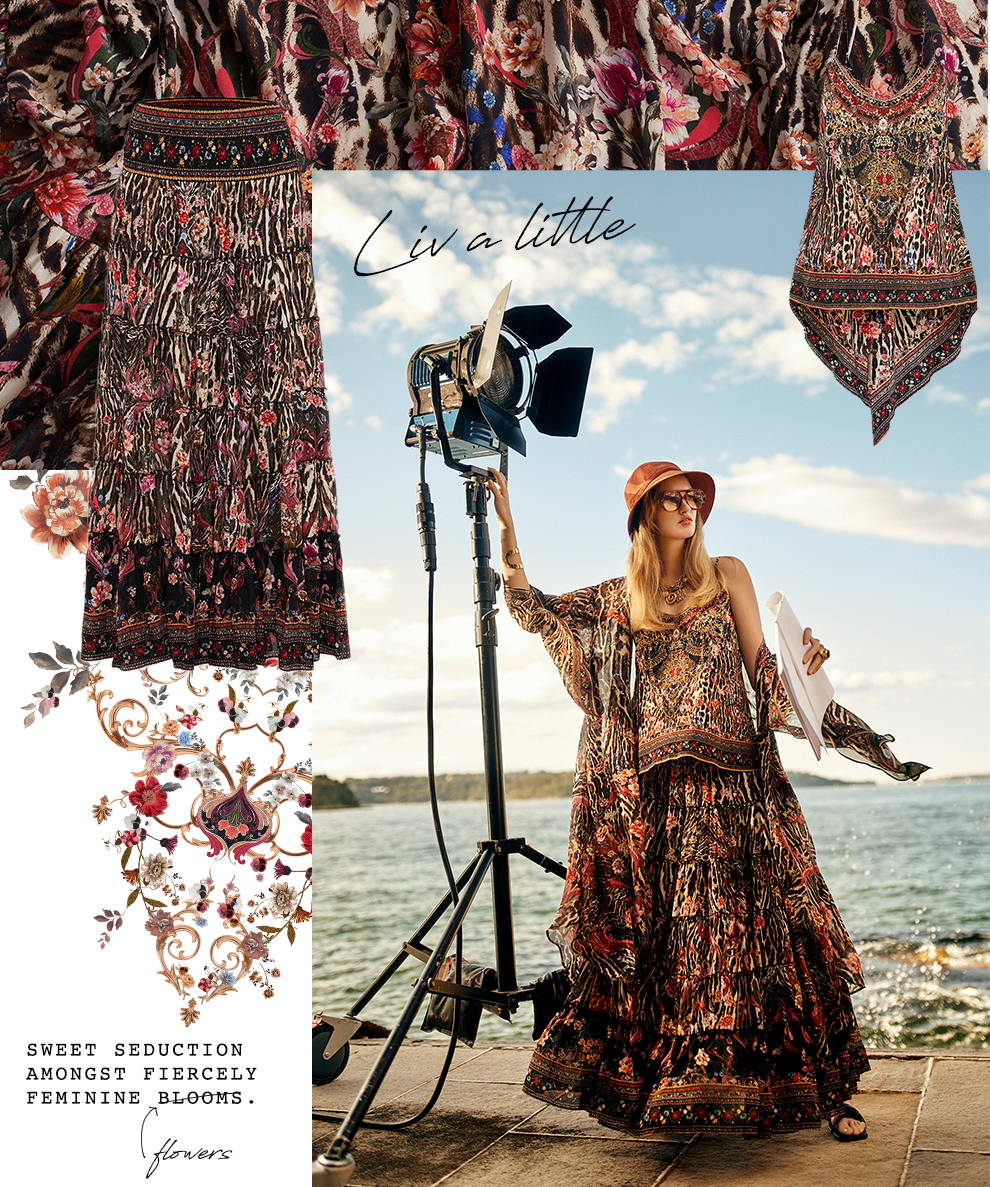 This floral print has been made a little stronger as its paired with beautiful, classic CAMILLA animal print. We know our customers are a bit more edgy: fierce but feminine. This print is the perfect balance of that.