THE FIRST LOOK:
SCENE SIX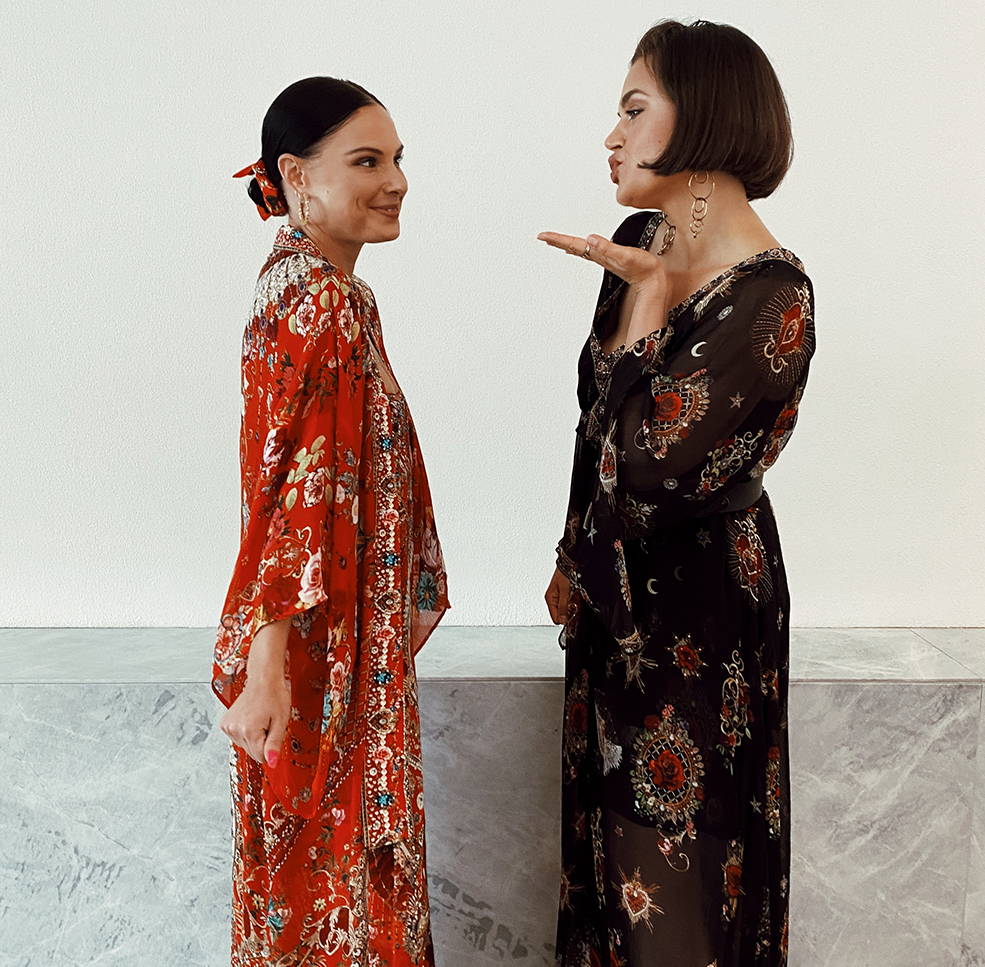 ---

Love and lust collide leading you into CAMILLA's latest collection.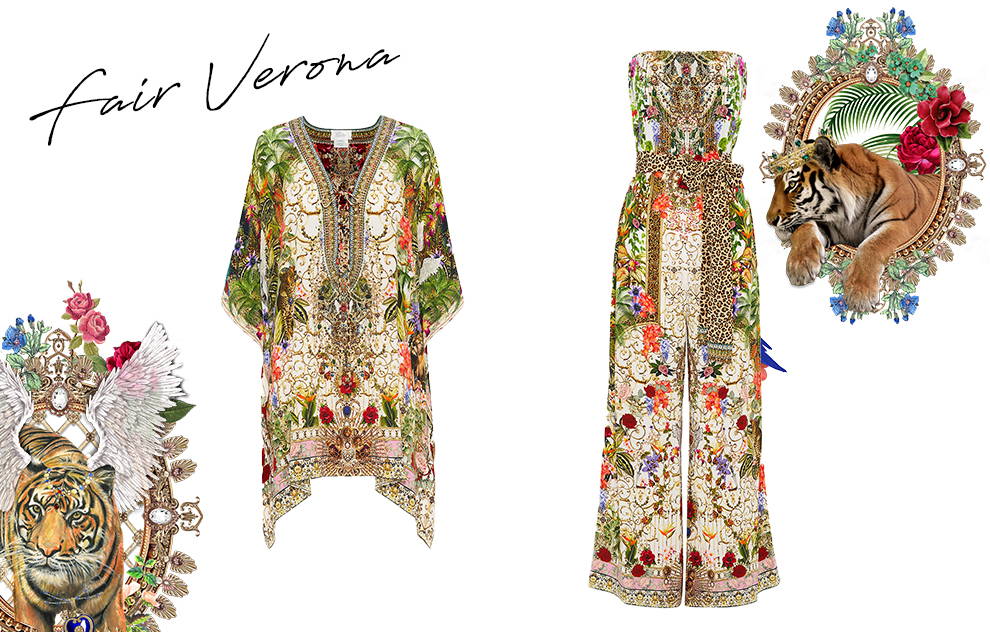 An afternoon vino with your darling in amongst the pretty piazza and a knot of ancient lanes. CAMILLA's tie waist strapless jumpsuit is the statement piece of daydreams. Crystal embellishment, a waist tie to accentuate your femininity and a freeing wide leg pant, this is your fresh weekend look. Complete with a pair of slides and a small canvas clutch and you are feeling nothing short of perfection. From poolside to a balmy warm evening CAMILLA's versatile kaftans are an essential leading into the festive season. Our short lace up kaftan with lace up detail and hand placed crystal embellishment is divine over swimwear.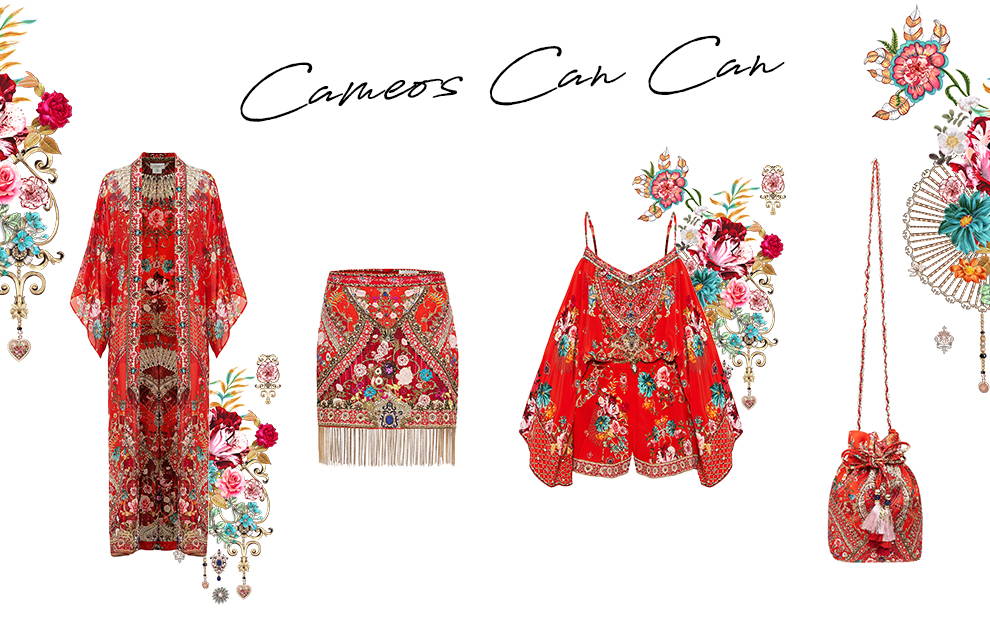 The neon lights entice you into the flirtatious Parisian party at no other than the infamous Moulin Rouge. CAMILLA's drop shoulder top and embellished mini skirt is a stunning pairing for a sensual romantic look. Doused in red, Cameos Can-Can is your partner in crime. The long-flared sleeves will move with you dancing into the New Year. Your standout piece has arrived, the kimono coat in light silk is your beach to bar essential. Wear over swimwear or a slip dress to give this beauty all the attention she deserves. When your skin is salty and fresh pop this CAMILLA on and head to the bar for a refreshing spritz, now that's self-care. Silk pouch chain a special piece that will elevate any look. Will make an incredible gift for yours truly.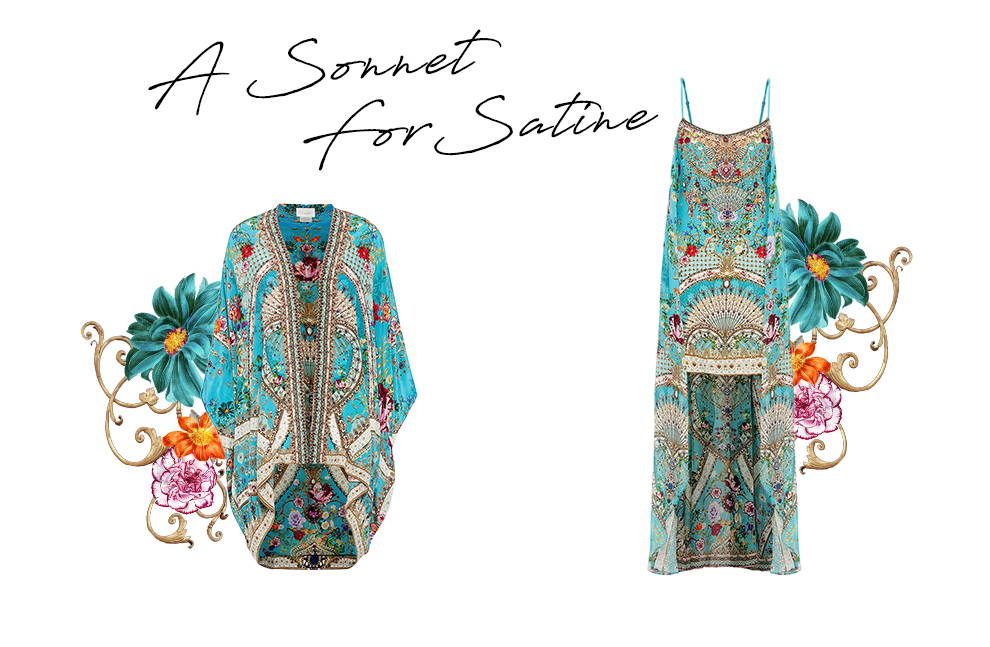 The story of star-crossed lovers begins as they catch each other's eyes across the scene of the party. We love a multi wear piece that can accompany you on several occasions. CAMILLA's mini dress with long overlay is a unique piece that can be crossed under the bust and tied at the back to create a mid-length flowing silhouette, or tie at your back to show off the mini slip with the disco ball-esque embellishment. The short cape is a delicious party piece that will transcend you into the festive season. Incredibly feminine with the V neckline, split sleeves and accompanied with the tie at the waist this kaftan is bound to be your new favourite piece in your wardrobe.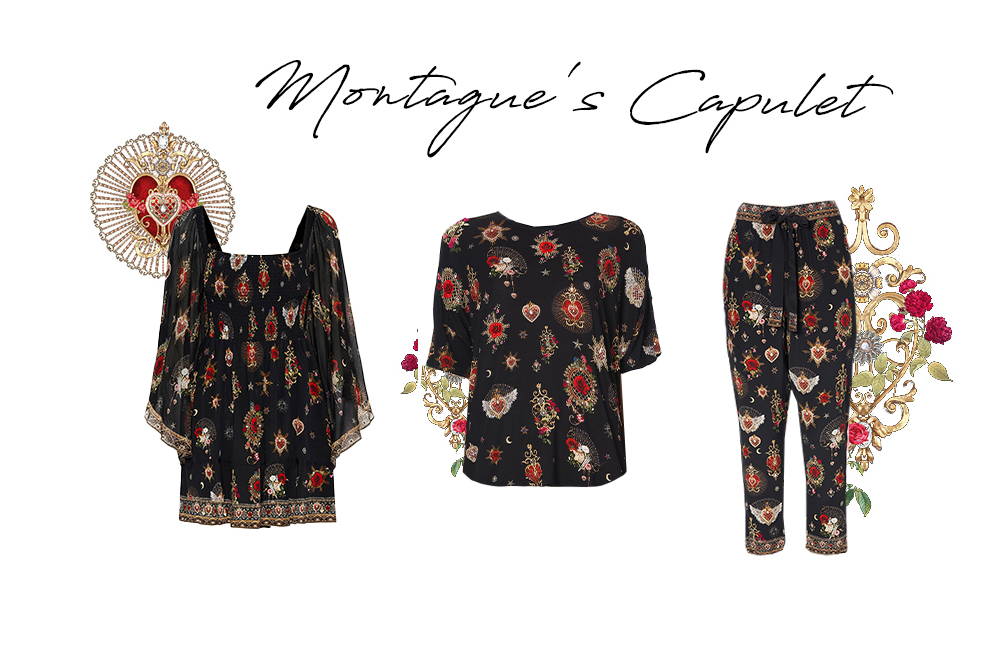 Romeo and Juliet, the star-crossed lovers inspired print Montagues Capulet is drenched in motifs of love, lust and tragedy. A theatrical tribute with a modern perspective the printed tee paired with the wide leg trouser with front pockets is the perfect mix edgy and comfortable. The embellished hand drawn designs by CAMILLA's artists are breathtakingly intricate, making Montagues Capulet a standout and unlike any other amongst the latest collection. The shirred bodice mini dress is a flirty dramatic flared sleeve dress that can be worn on or off your shoulders allowing you to play with your silhouette. This mini will be your new go to for any upcoming nights out.